Vintage vs contemporary
Dranouter, Belgium
In projects, Bistroo, Virus, Acacia, Tiki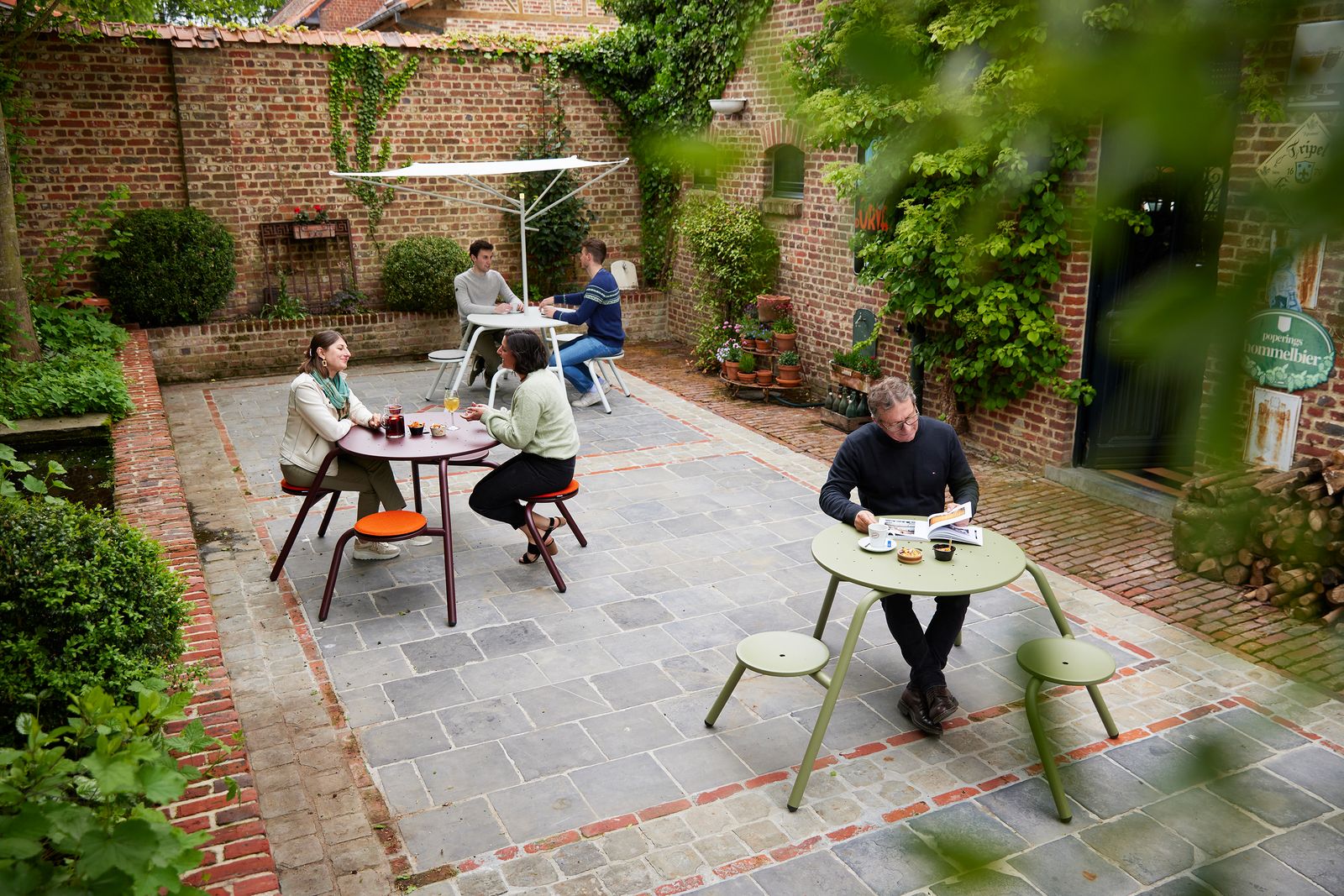 Located on the border of France and Belgium, De Barbier takes the best from each world. Combining Belgian and French culinary traditions and merging designer furniture with authentic architecture, this terrace really stands out.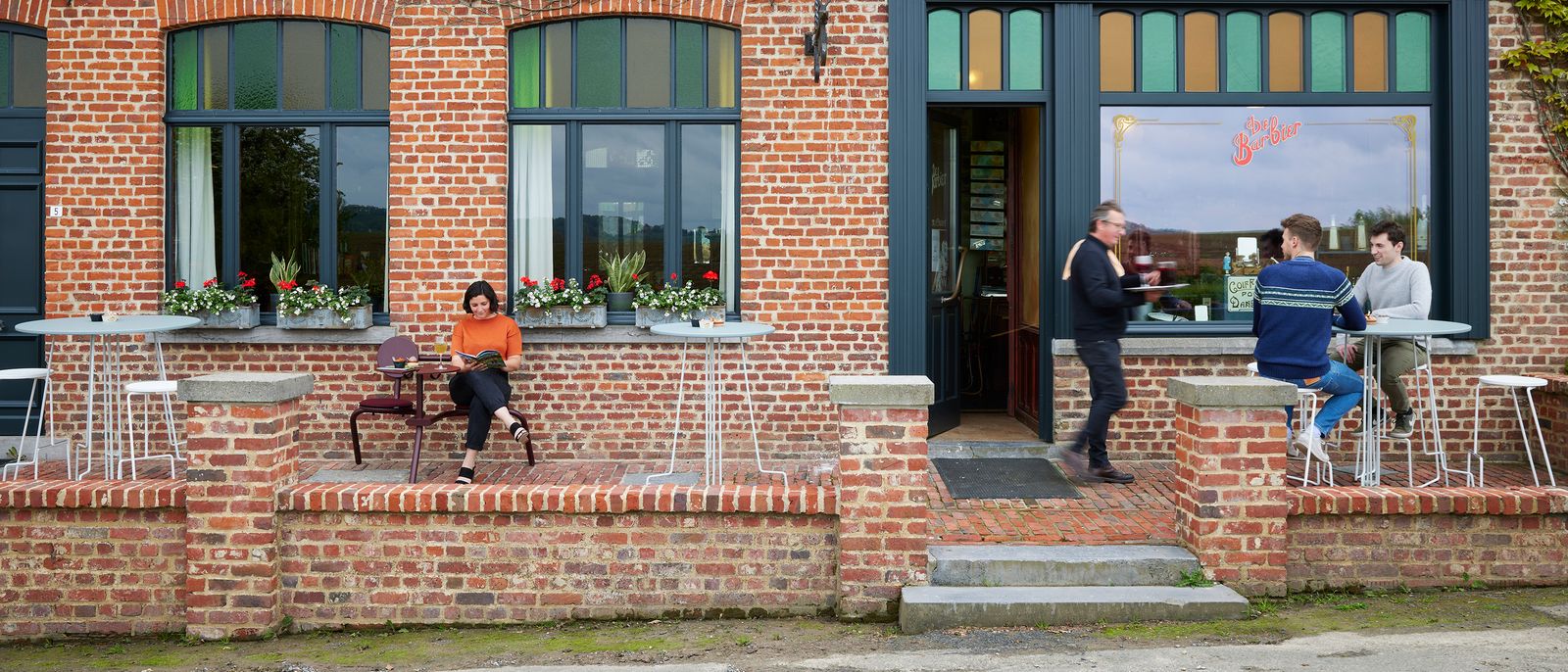 Tasty Tiki
The Tiki table is the perfect companion for the Tiki bar stool. At these powder coated tables, either three or five friends can share a drink seated, while more people can join standing.
With comfortable footrests, the white legs showcase their stylish contours, while the dainty table supports casual conversations.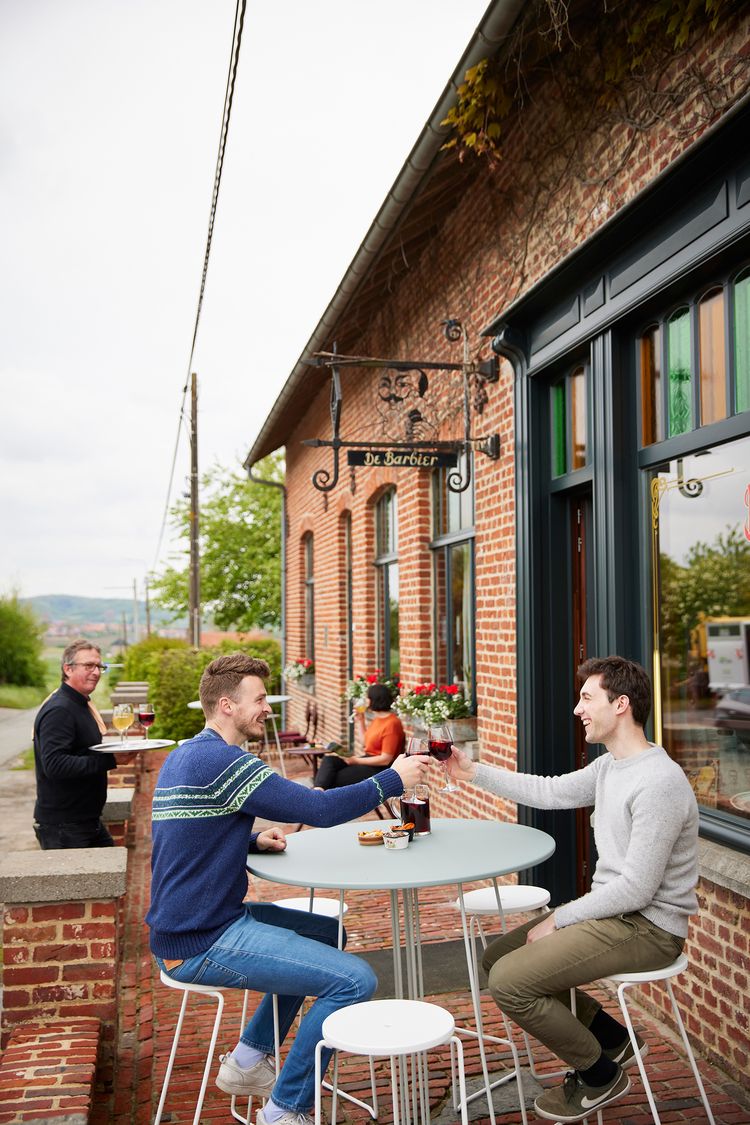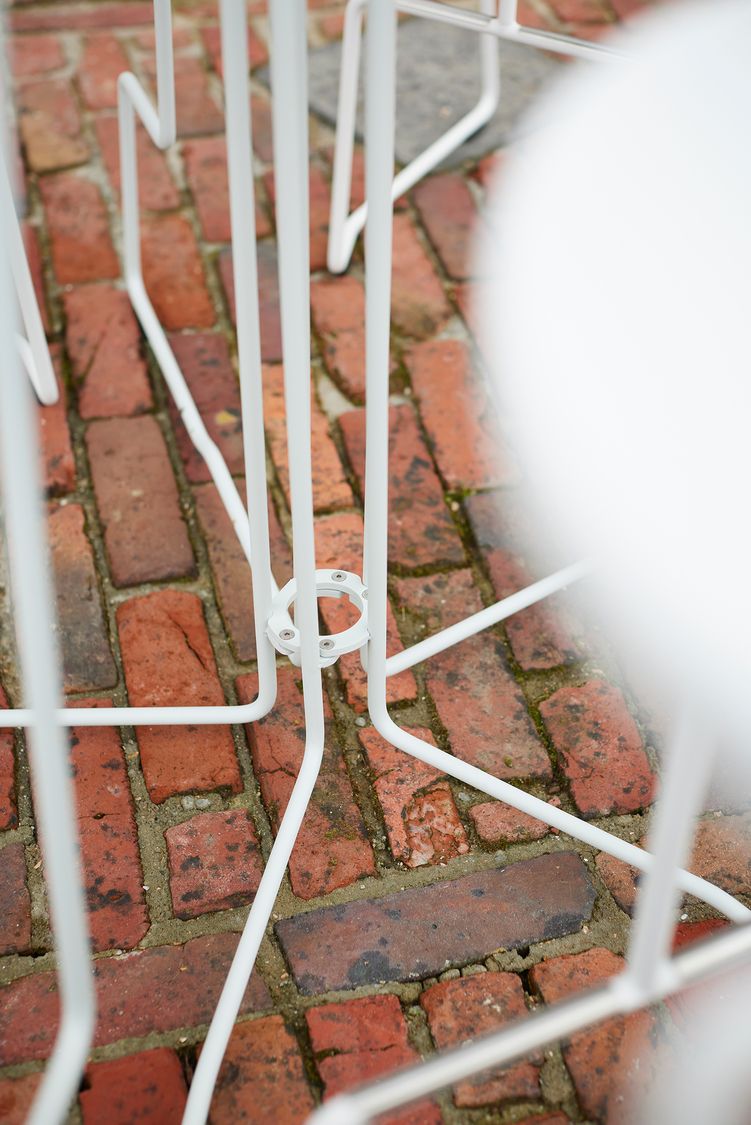 Stand or sit at the cocktail table and get to know new people.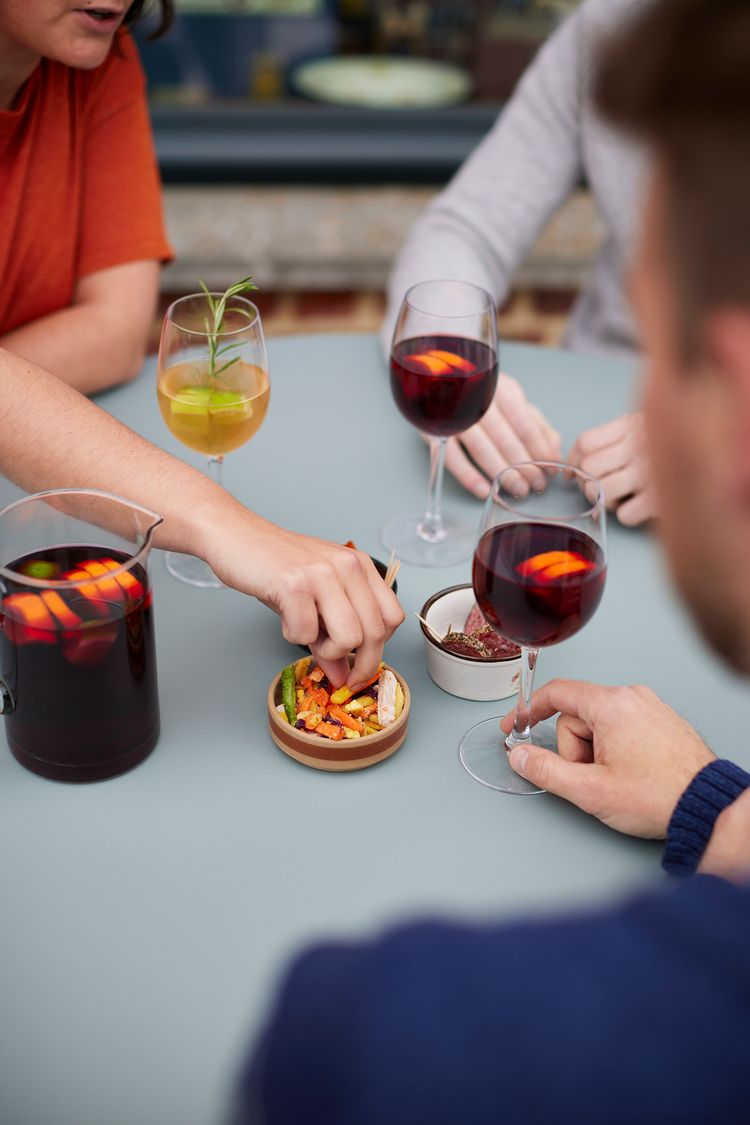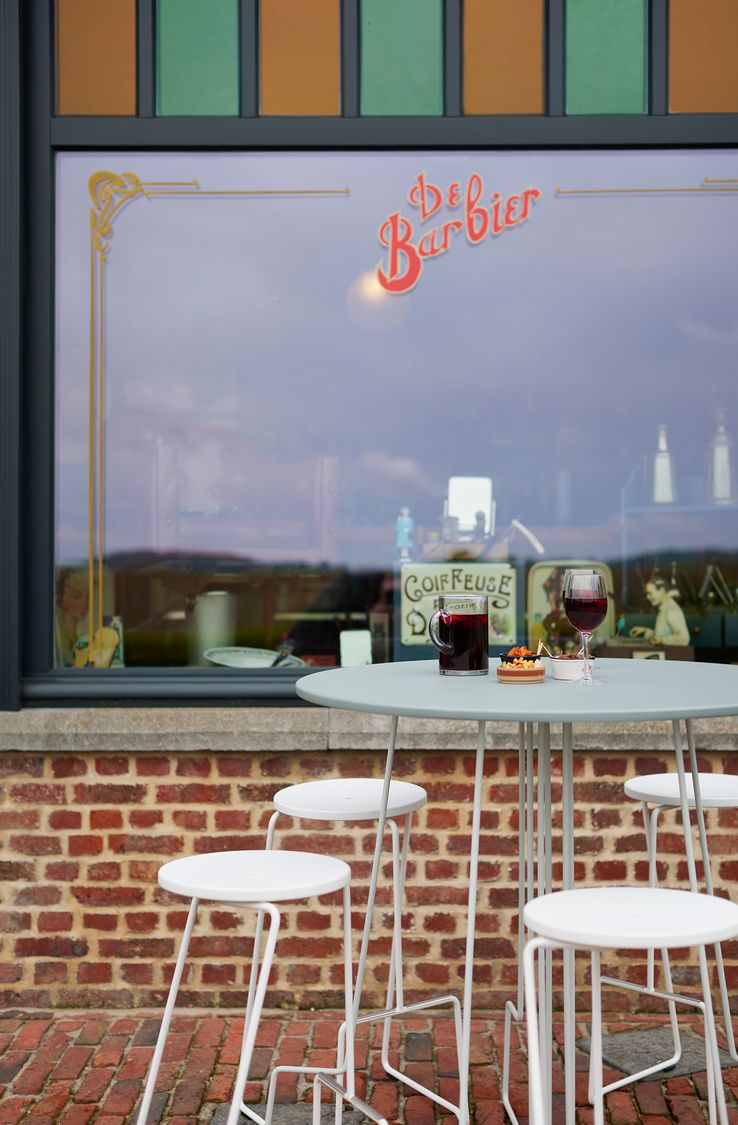 Easy to carry
Lightweight, yet strong
This foldable table is perfect for temporary settings. Just take the tabletop off and fold the legs in seconds to store it away compactly. A group of guests wants to sit inside? Not a problem!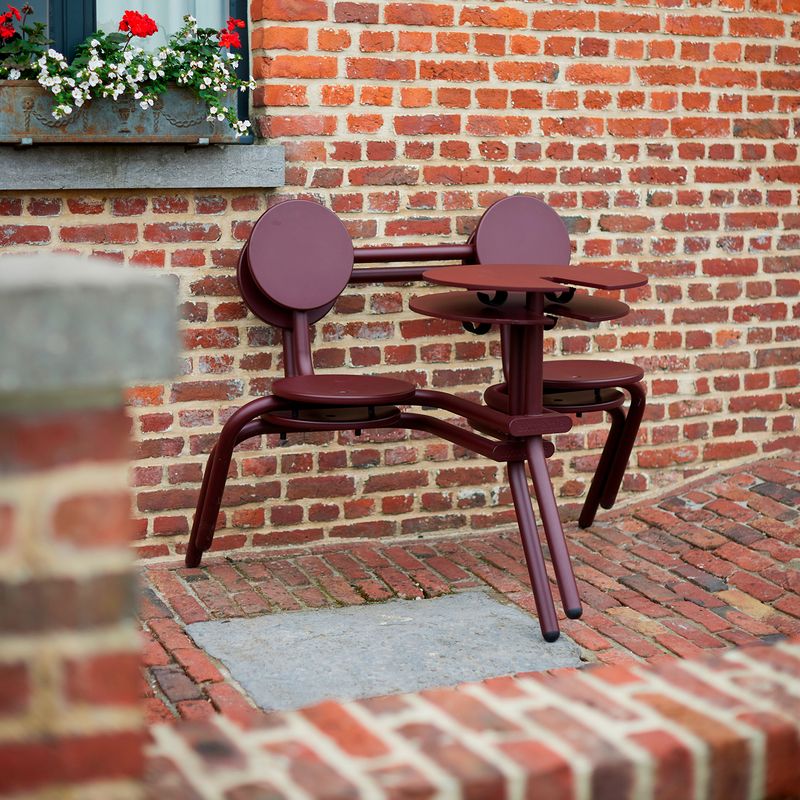 A true French bistro
Thanks to Bistroo
Bistroo adds a cozy touch to this charming terrace. Two people can sit side by side to enjoy the views with some homemade lemonade. And while the Tiki table is easily folded away, the Bistroo seats are perfectly stackable. Now that the terrace is neatly put aside, the restaurant worker is in for a worry-free moment.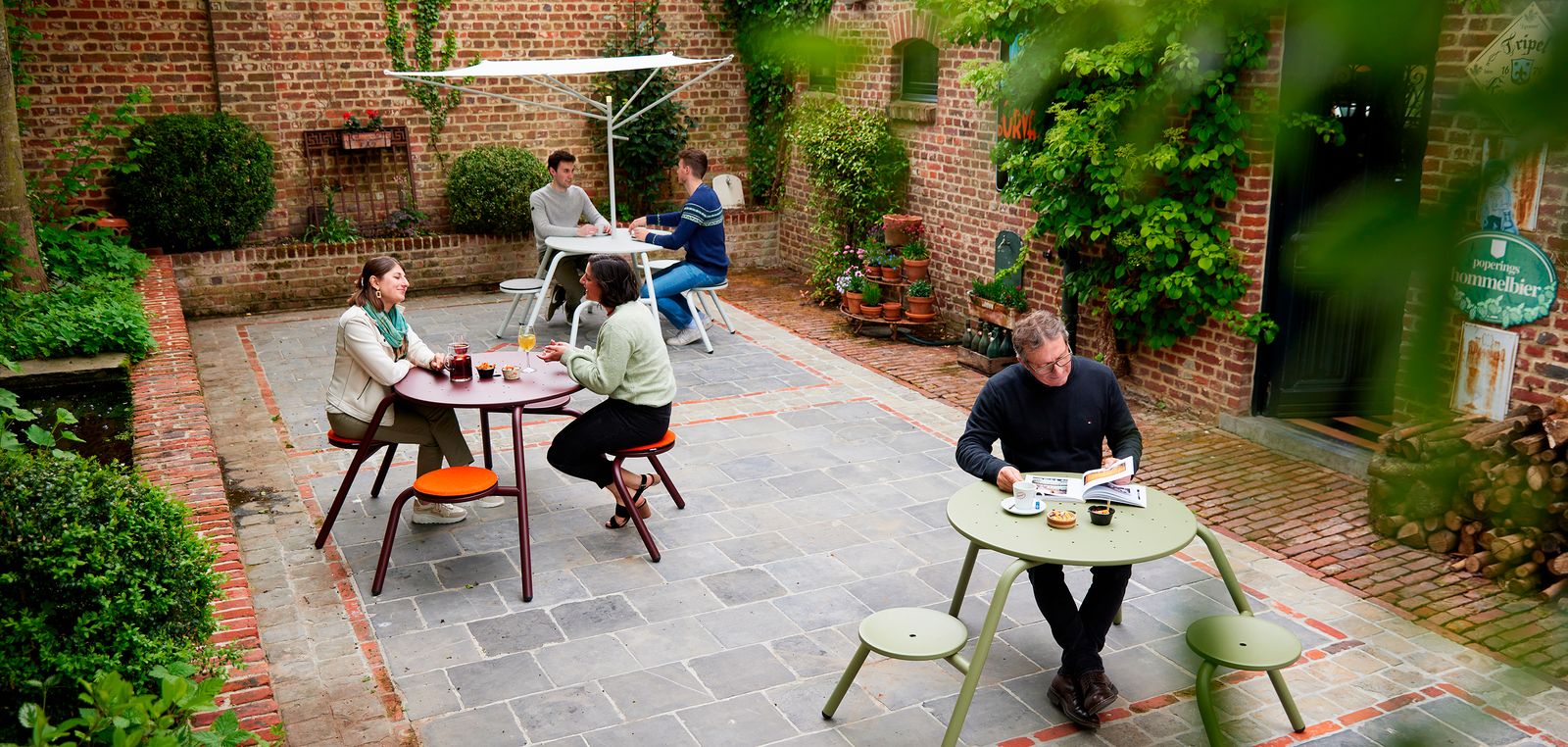 Cheerful courtyard
After finding your way through the nostalgic café, an intimate courtyard unveils itself. Among the terracotta bricks and subtle café curiosities, Virus tables pop out with their fun shapes, intense colors, and matching Acacia sunshade.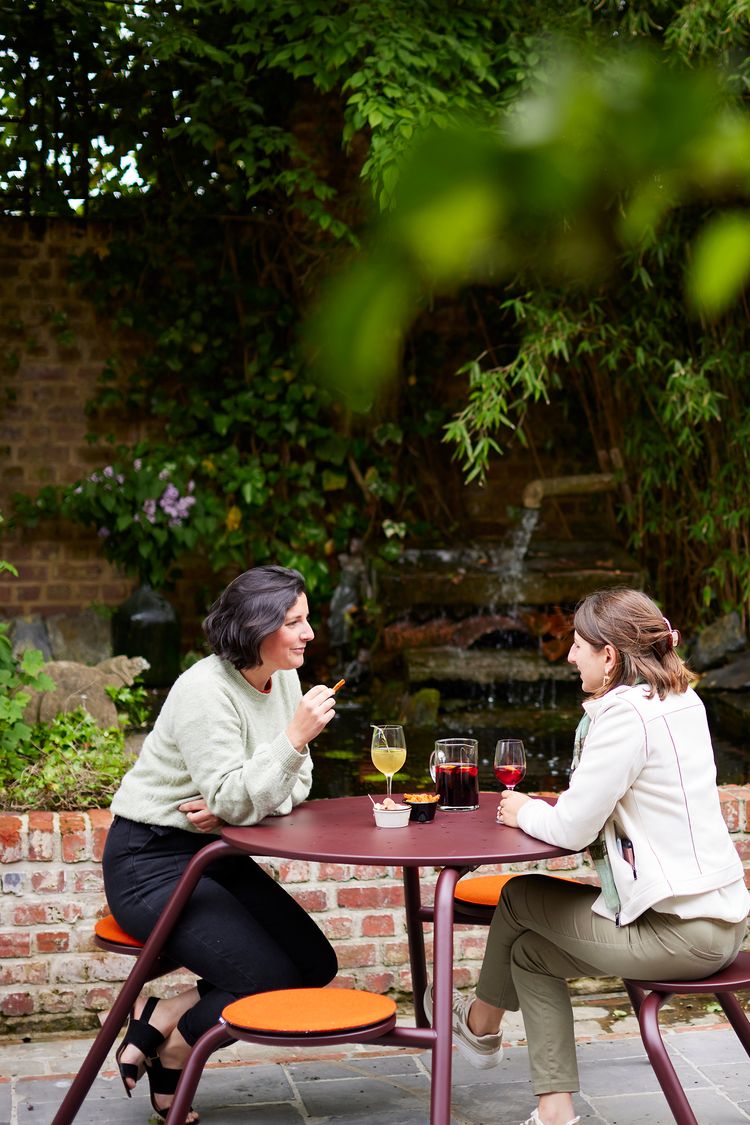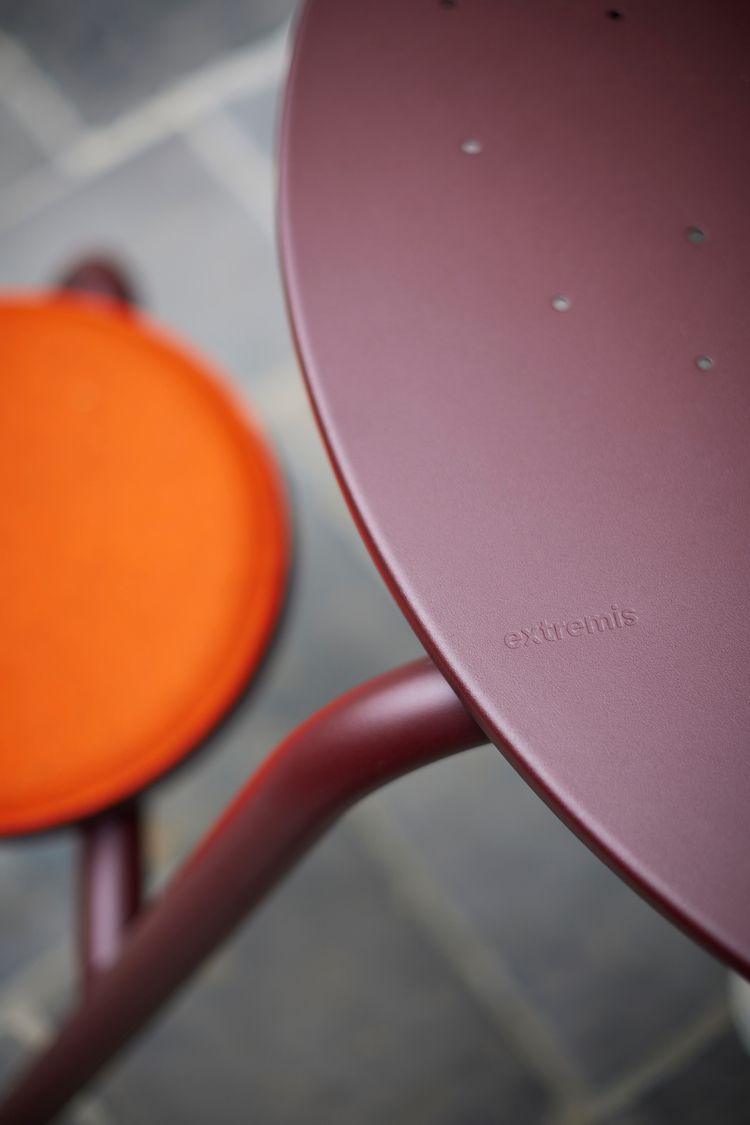 Comfortably sharing stories in an all-embracing setting.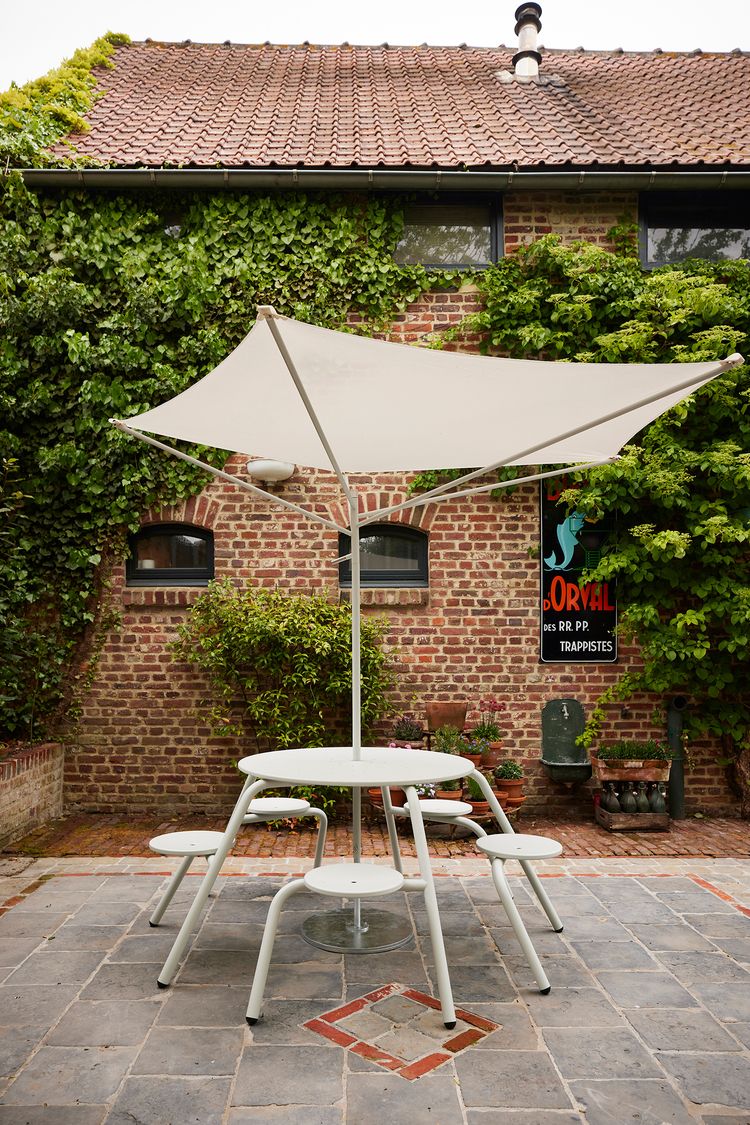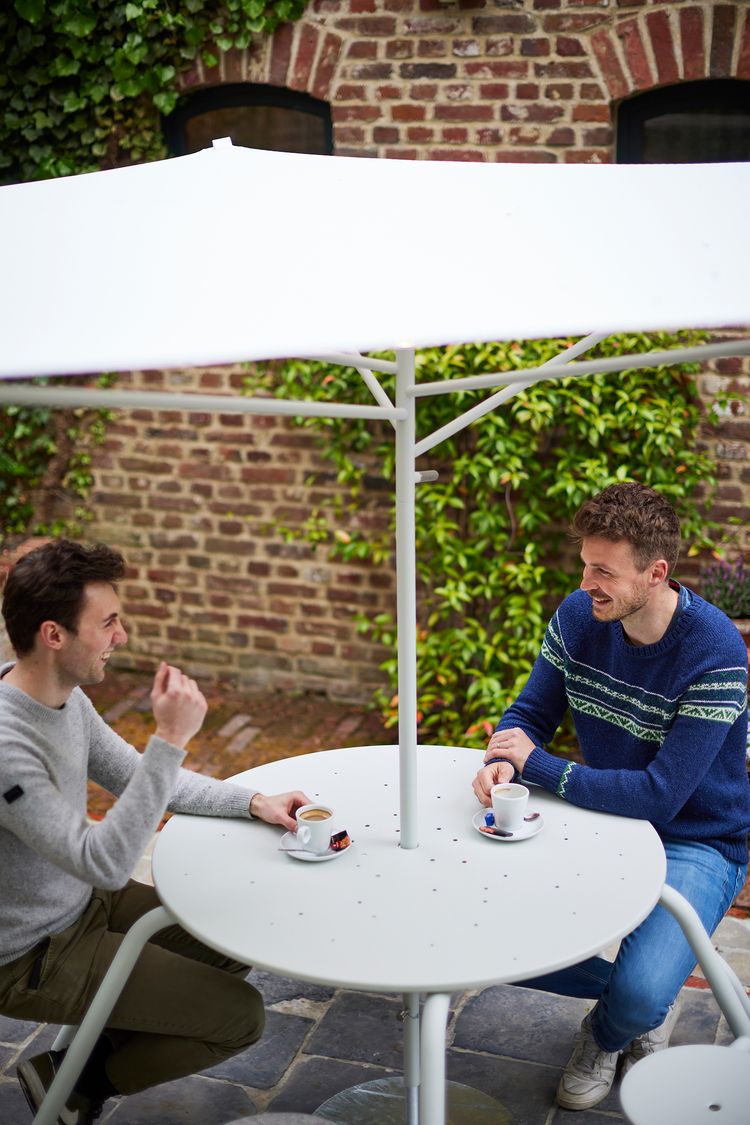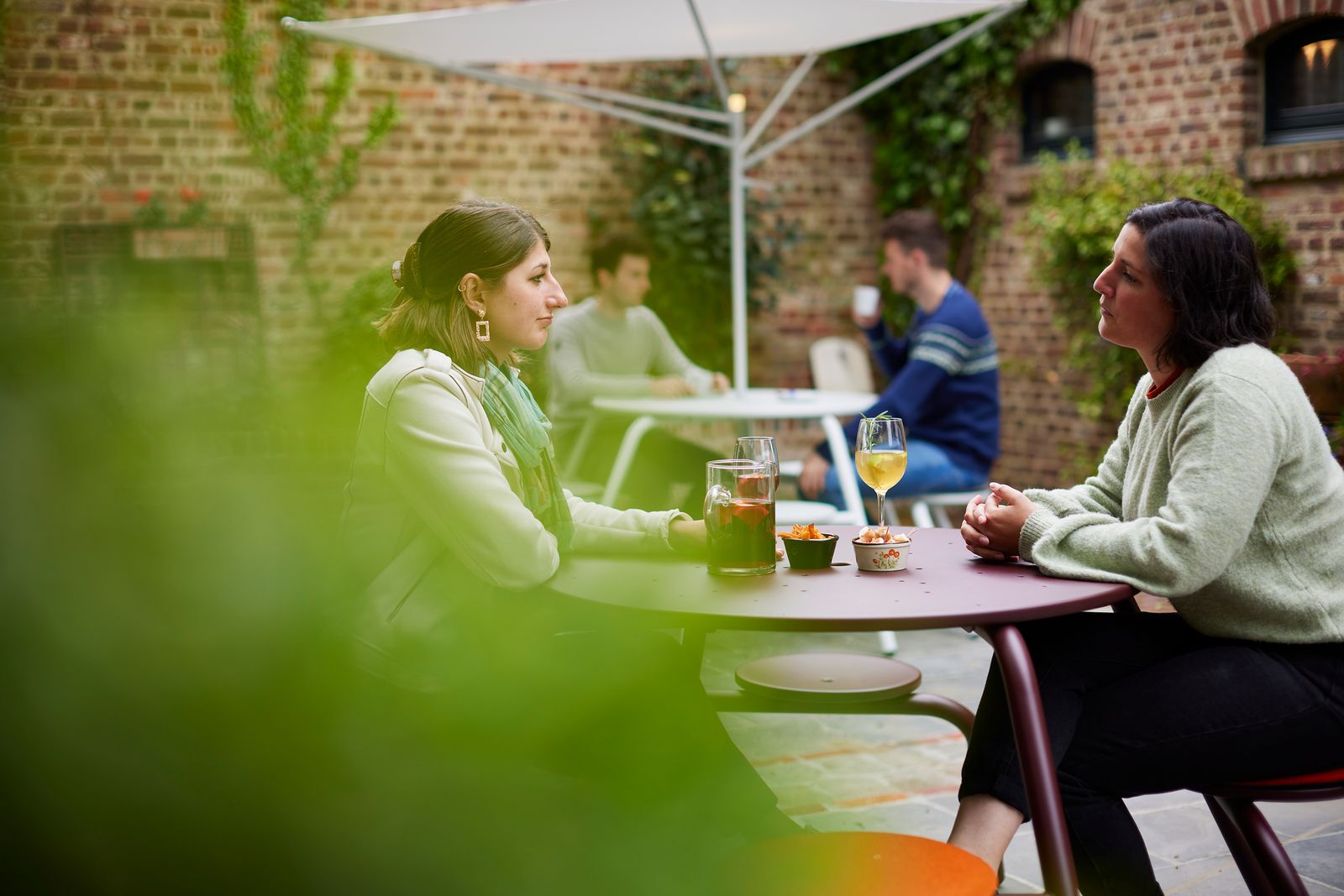 Pictures by Beeldcollectief