Price list - Dollar
Recommended retail price ex. VAT
Price list 2021
Hi there
Good design, ethical production and quality materials come at a fair price (list), and we should all be aware of that. However, in every minute of the design process, we do our absolute best to achieve the highest level of eco-efficiency by reducing transport volumes and waste. So, every tool for togetherness has a long history, even before it's being used by you. Designed logically and ecologically, solidly engineered after a thorough search and selection of quality materials, and then carefully made in Belgium. The result? An Extremis piece that you can love for a lifetime, something to pass on to the next generations. We are more than proud to welcome you to our price list.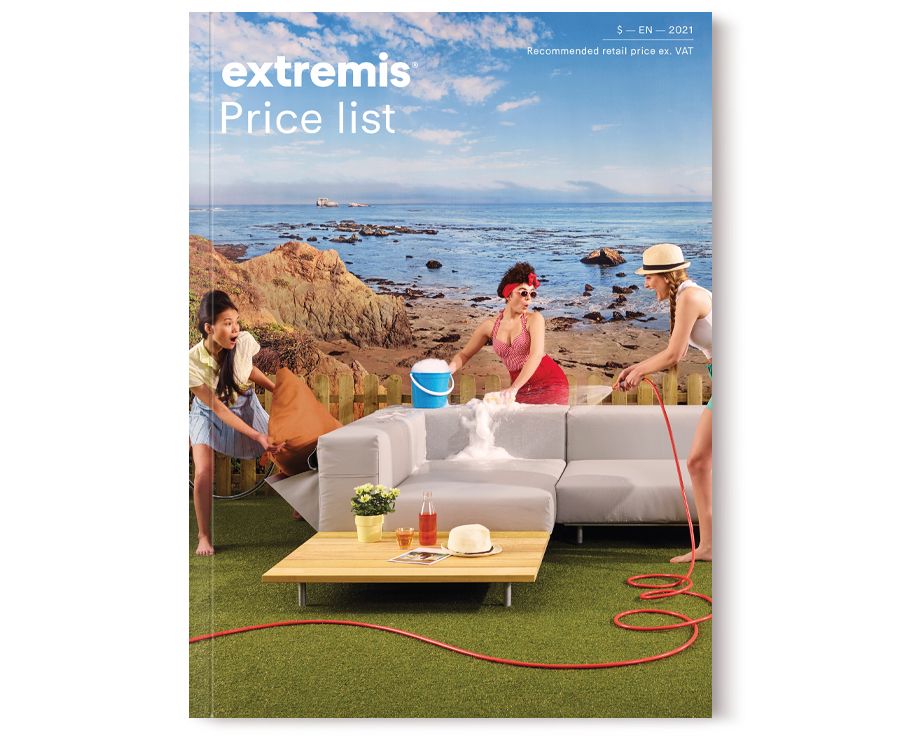 AMAi price list
Flexibility at its finest
Furniture that is as flexible as your lifestyle: standing up or sitting down, indoors or outdoors, an effortless dinner event with friends or a focused brainstorm session with colleagues? AMAi is a landing place for togetherness, adapting instantly to every new experience!