City escape in Tokyo
Tokyo, Japan
In projects, Kosmos, Gargantua, Abachus, Inumbrina, Inumbra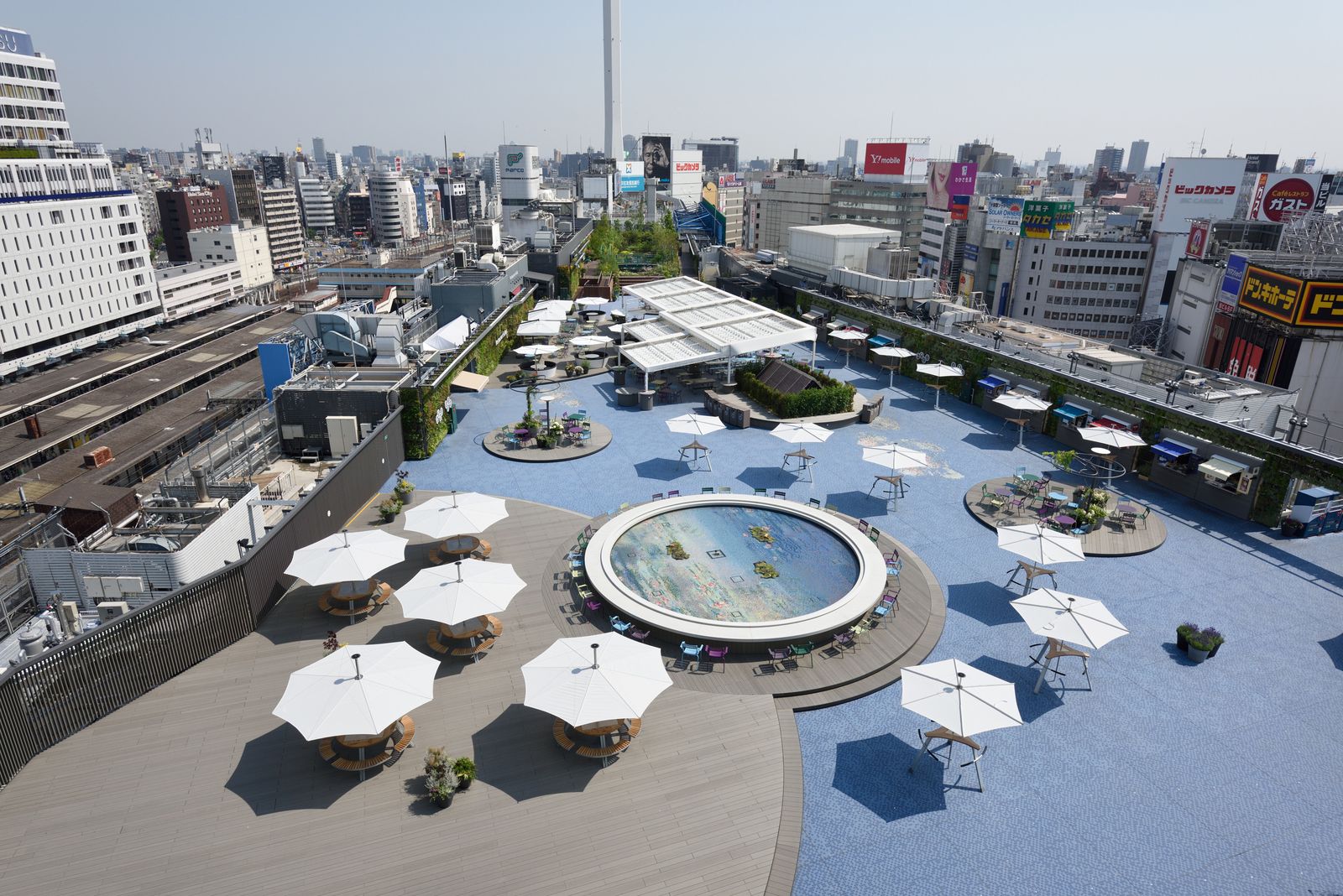 Welcome to the rooftop garden of the Seibu Ikebukuro commercial center. This massive 12-story complex is the place to be to loosen your purse and go shopping, but also to escape the bustling city streets and unwind on this sky-high patio.
Also known as the Seibu, this center is home to Tokyo's largest food hall, spanning two floors. This mega-complex, visited by 70 million people a year, is directly connected to the Ikebukuro Station that serves as a hub for northwest Tokyo.
Located in an office district, many surrounding employees visit the rooftop garden to escape a busy workday or shoppers rest their feet in the garden nspired by Claude Monet's landscape paintings.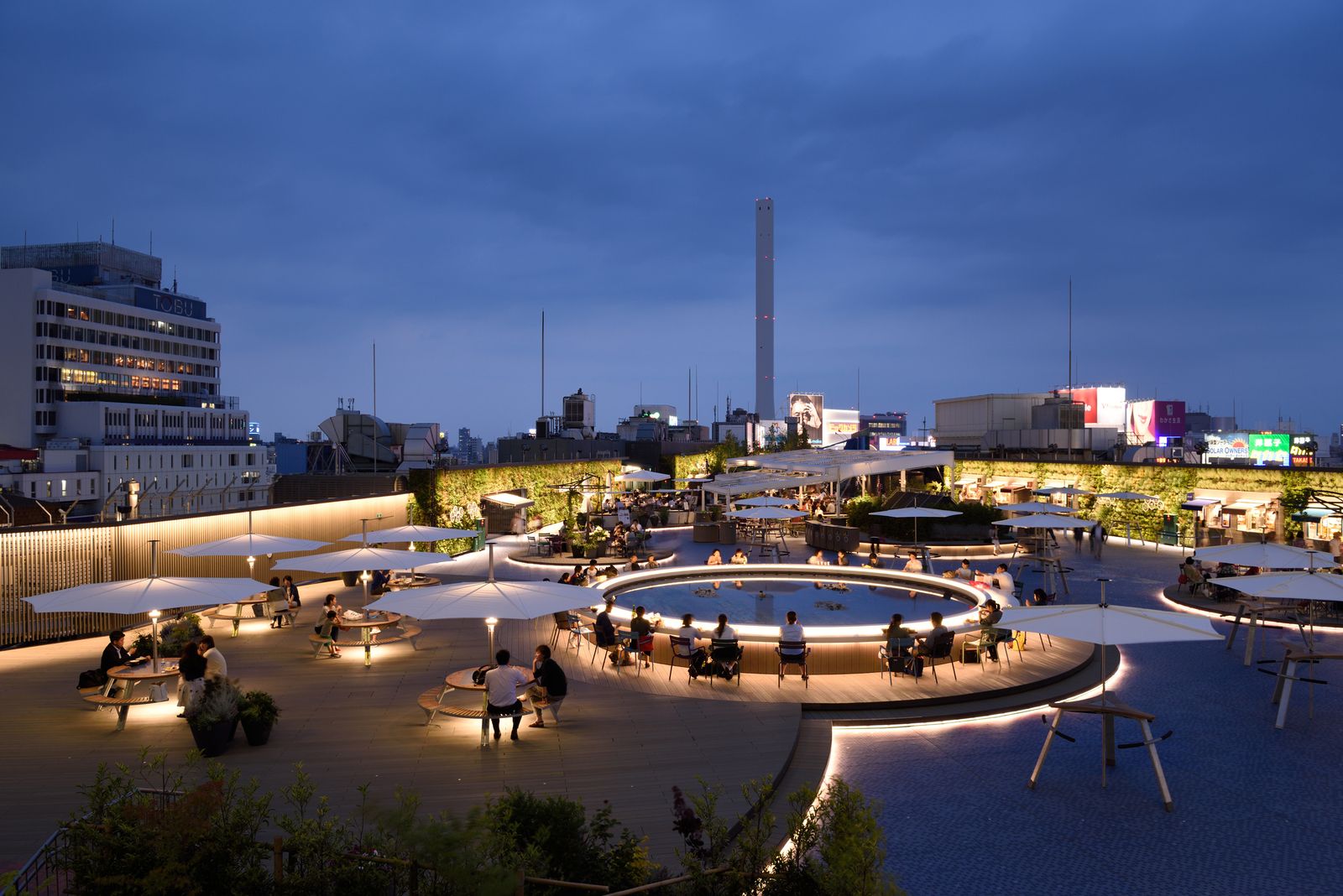 A cocoon of softness
To rest tired feet
Whereas the shopping center first had an empty unused rooftop, it now offers different seating possibilities to enjoy a quiet moment during the day or even at night. After furnishing the rooftop, the Seibu saw visitors skyrocketing, adding to extra passage through the shopping center!
Thanks to several Kosmos sofa's, shoppers find a cozy spot to lounge after a busy moment in the mall. The round shaped sofa naturally sparks interactions, while the matching shade offers a moment out of the sun. Get in this circle of coziness and close your eyes for a while, dreaming of this green garden.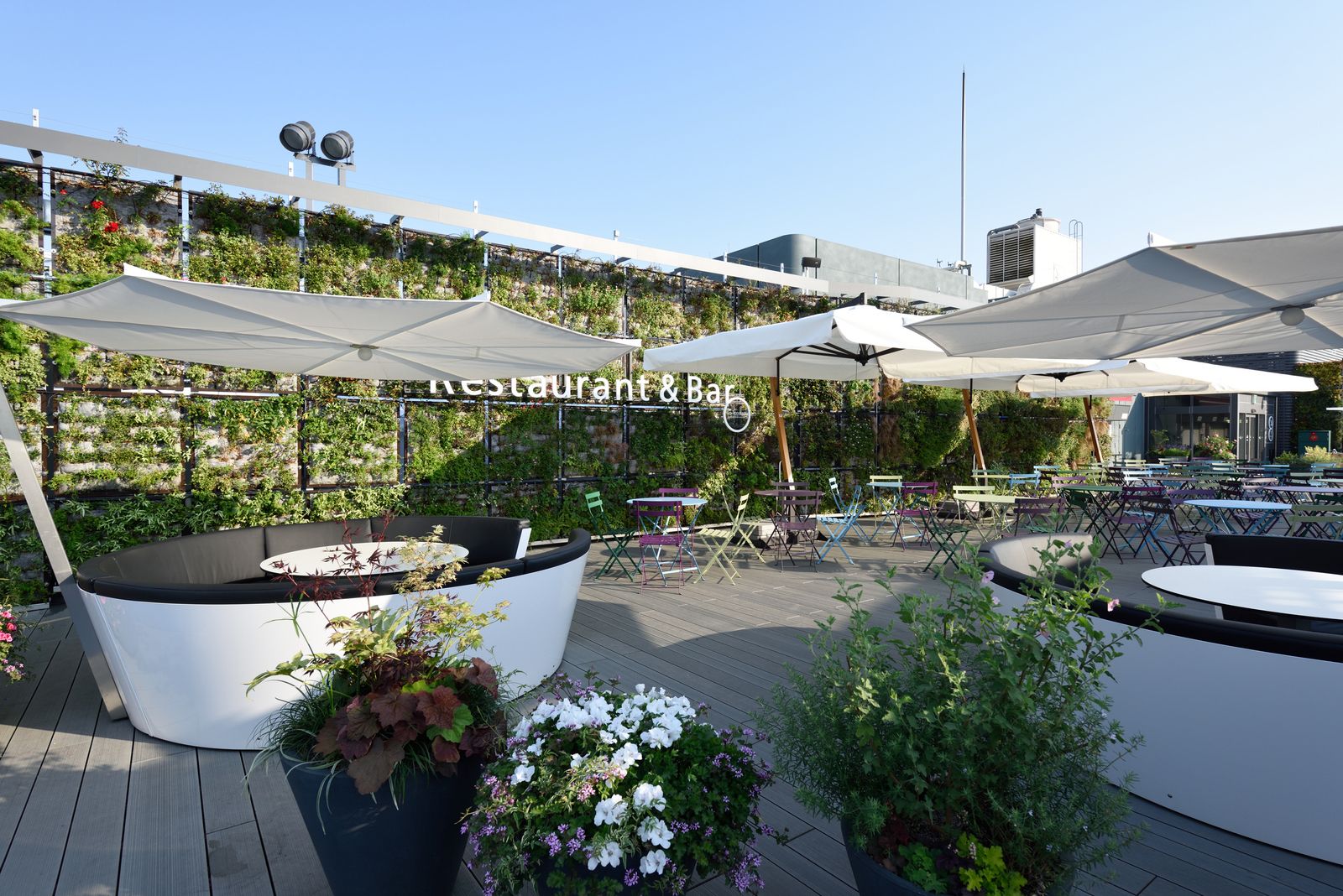 A picnick garden
Seating or leaning?
Take a seat at one of the Gargantua tables to enjoy a drink or a bite, or lean your way against the Abachus tables for a standing chat. The galvanized steel and Iroko hardwood are sturdy, anti-aging materials that need very little maintenance.
Both tables are completed with an intelligent sunshade. At the Gargantua table, the solid Inumbra shade floats on top of the table while at the Abachus tables, the smaller Inumbrina shade adds a cooling element.
The uniqueness of these parasols lies in their design. The mechanism that opens and closes the shade sits above the fabric, this way, you don't have a jumble of ropes hanging above your head. The shape and high tension make the umbrella extremely windproof, while the parasol provides shade and coziness for you to enjoy.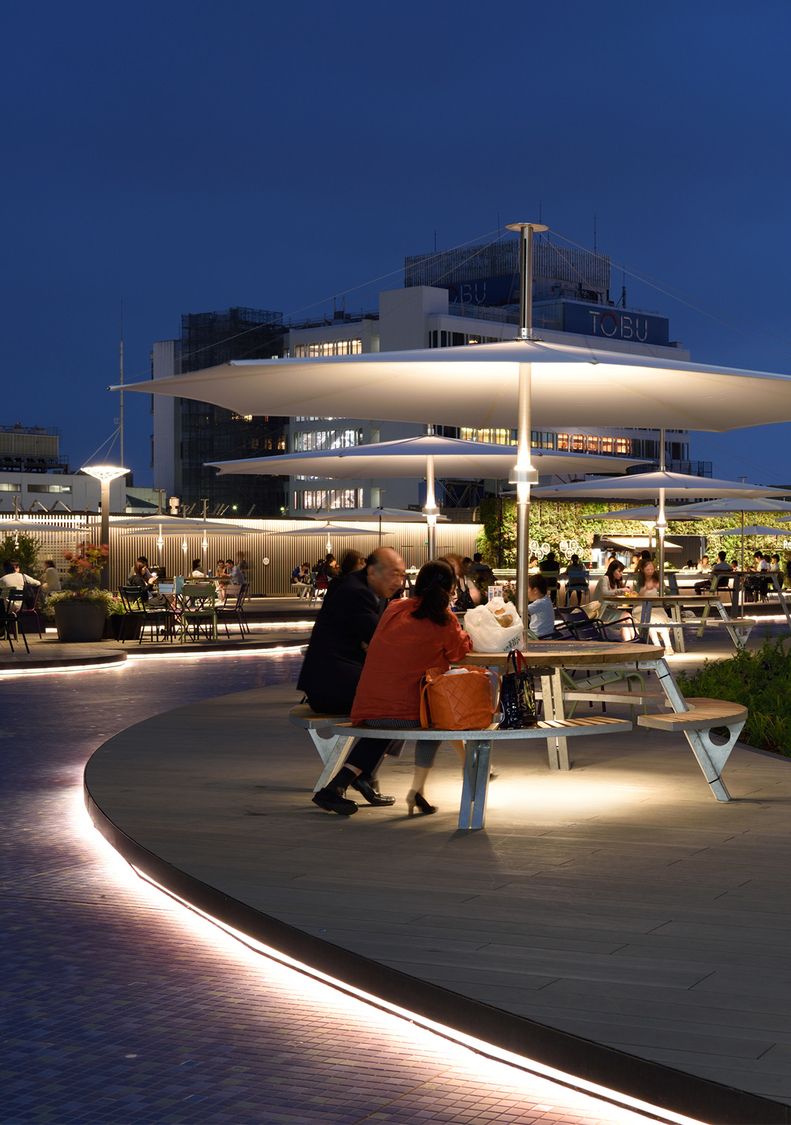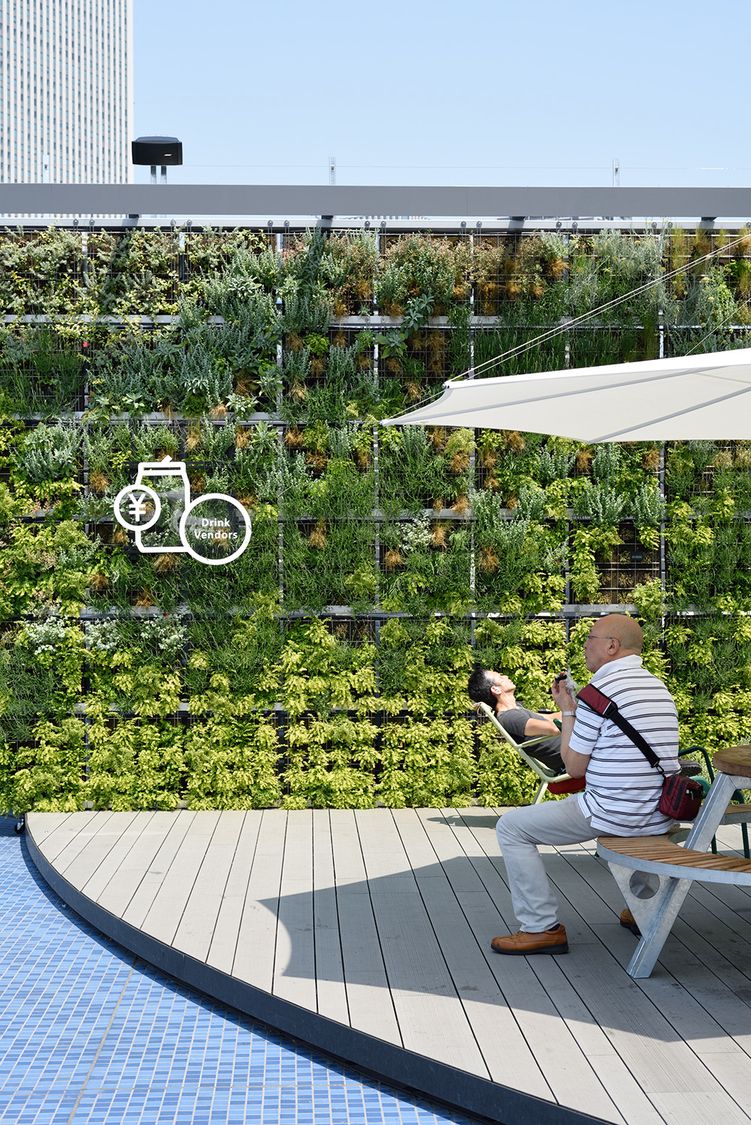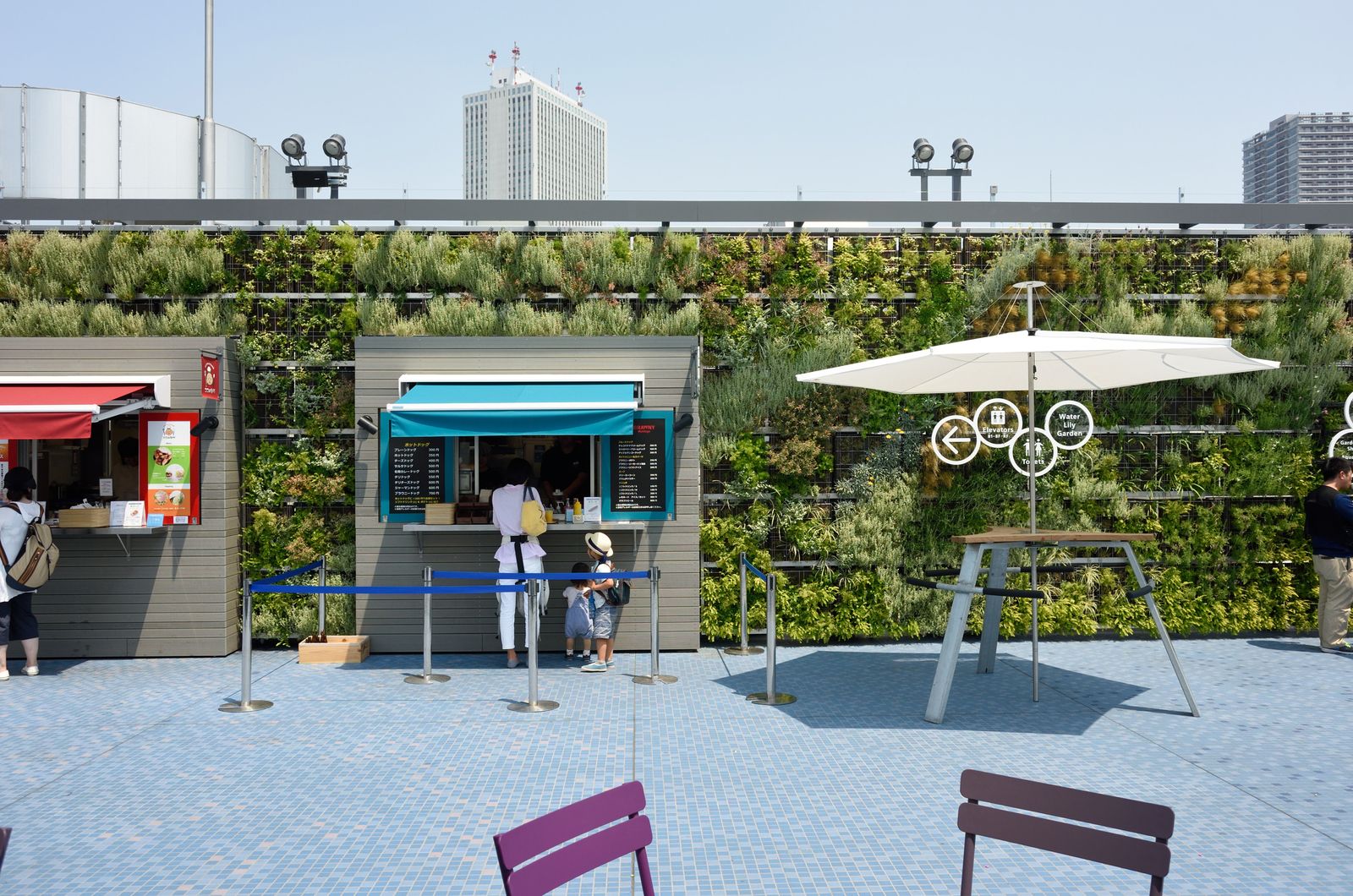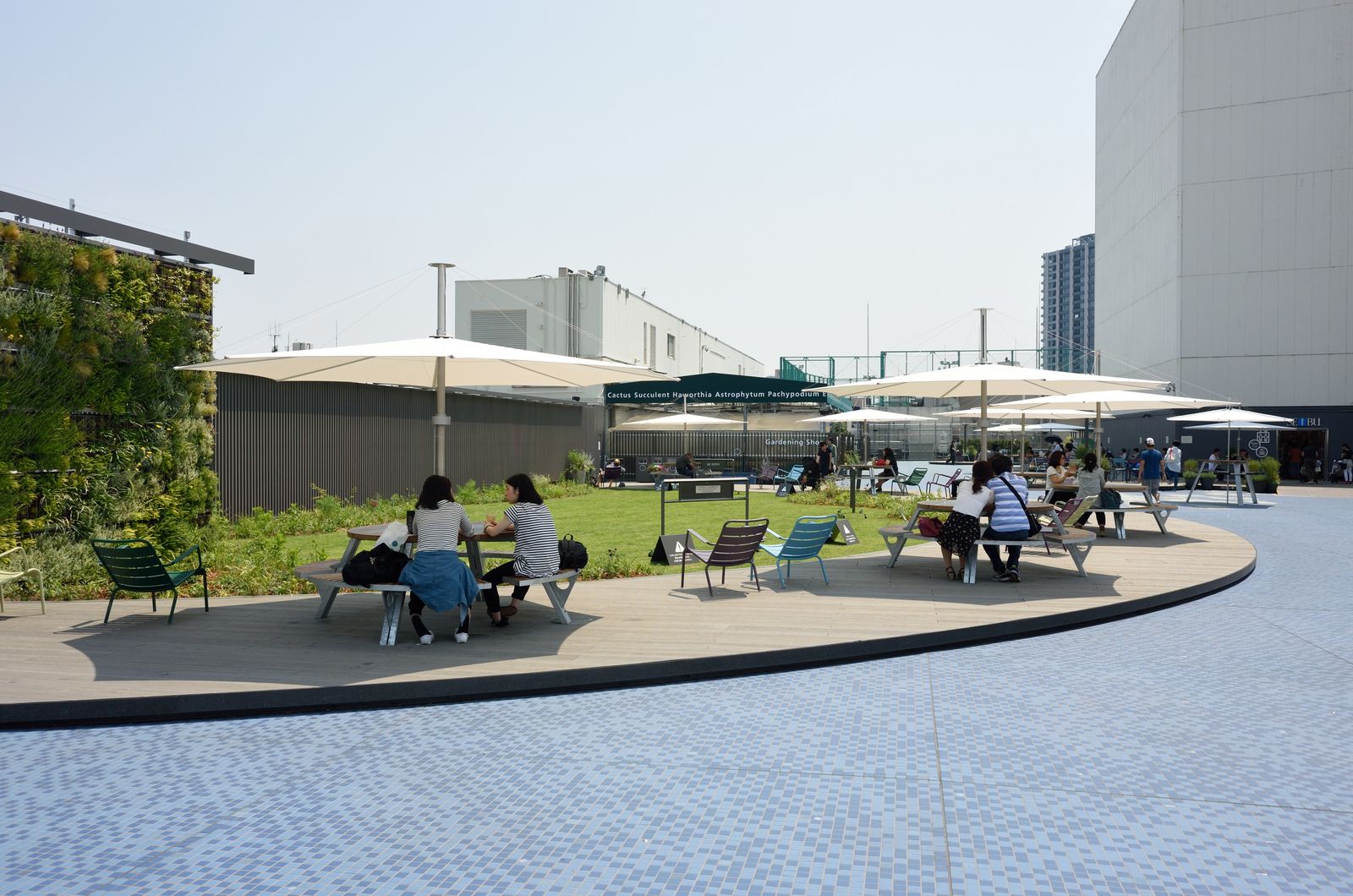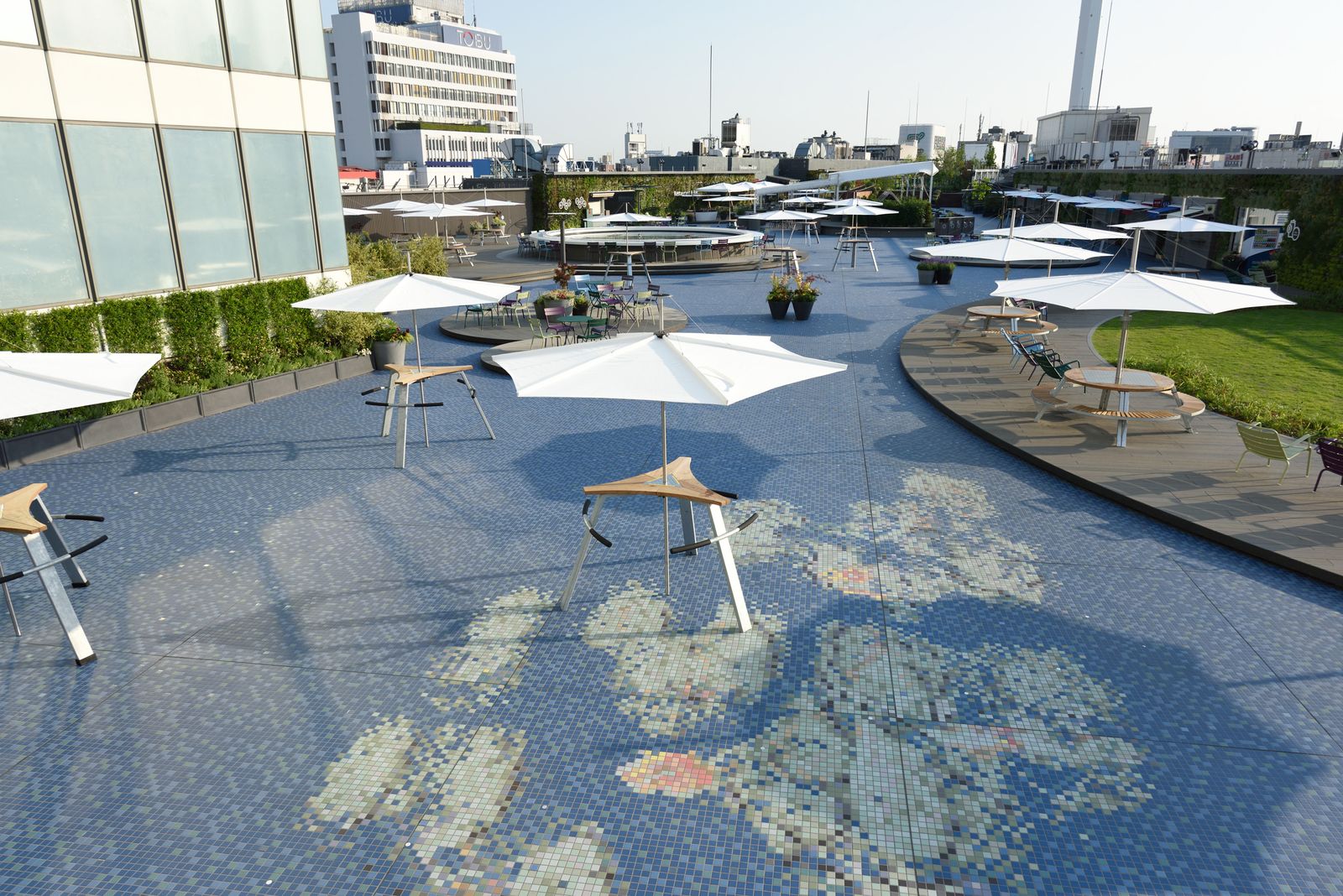 Pictures by © Shinichi Sato