Oriental impressions in the city
Roeselare, Belgium
At home, Kosmos, Picnik, Bistroo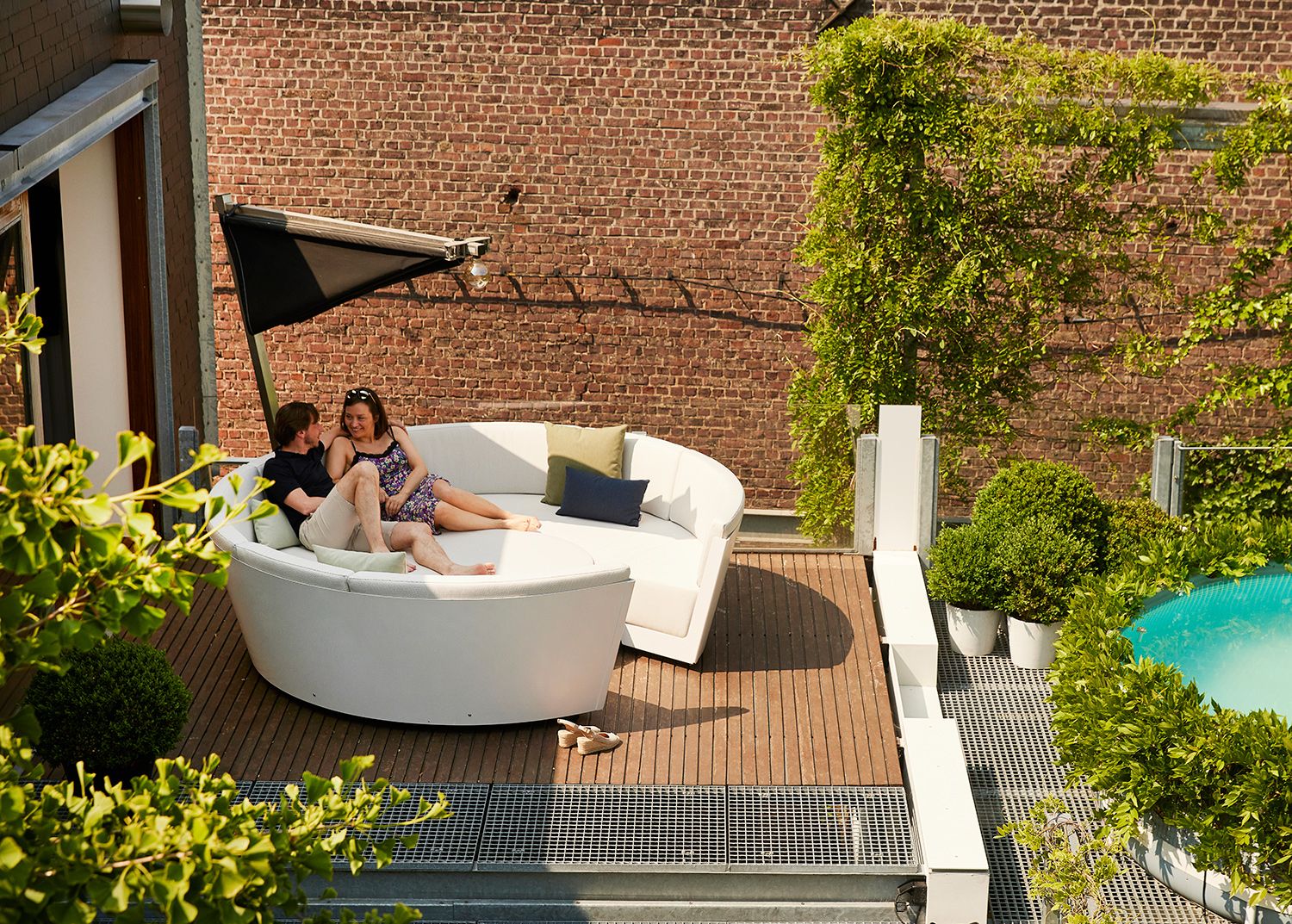 As the sun pierces through the city, it's time to head out and luxuriate in each corner of this urban garden. Soak up some warm moments on the rooftop, catch up with friends in the intimate garden and discover new faces at the glass façade.
Talk, eat, siesta, repeat
A do-it-all piece for every occasion
Placed on the wooden deck, Kosmos offers a circle of cozy functionality that suits each moment of the day. With the piece acting both as lounge and sunbed, and with the shade unfolding swiftly like a bird's wings, Kosmos becomes your own tiny universe.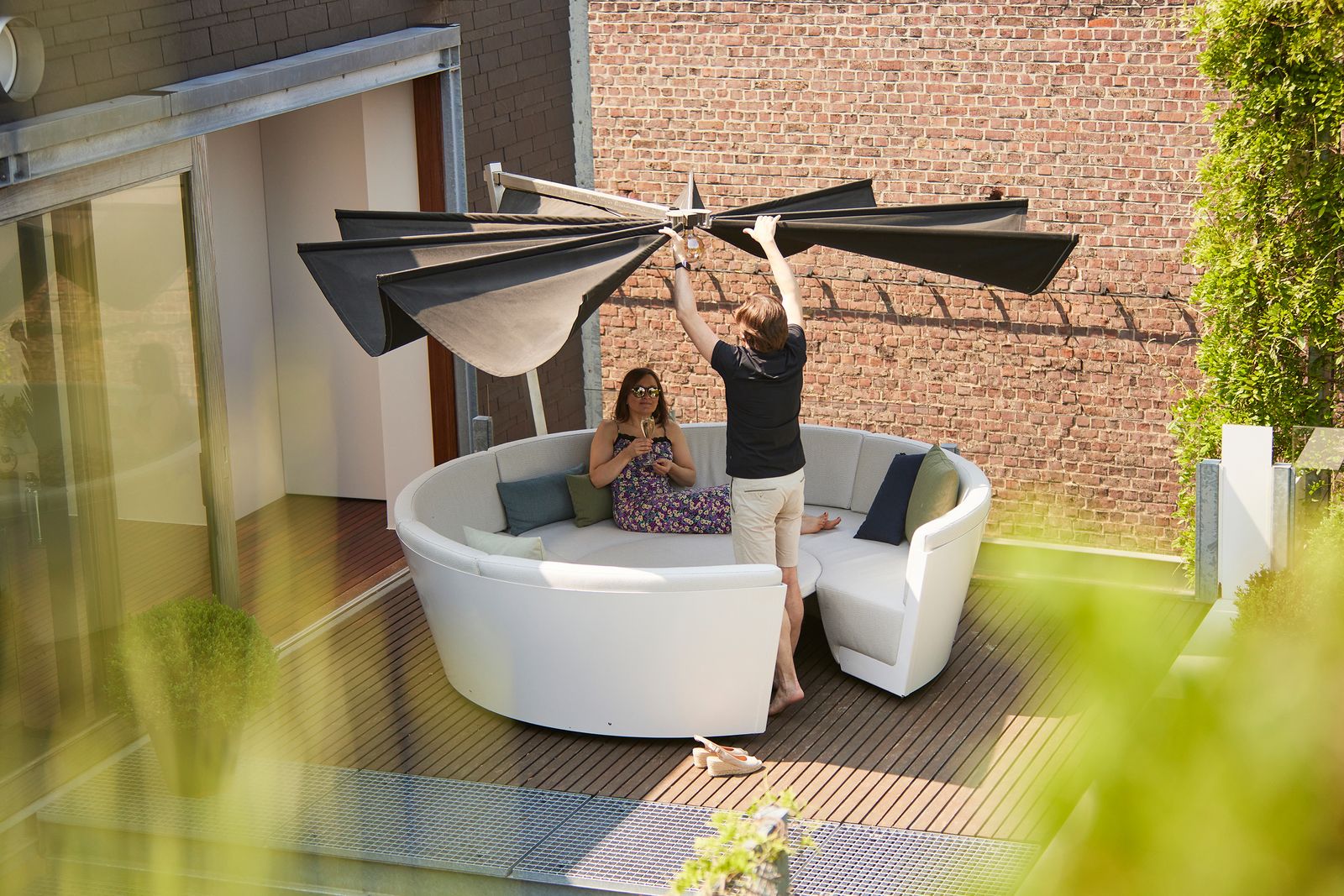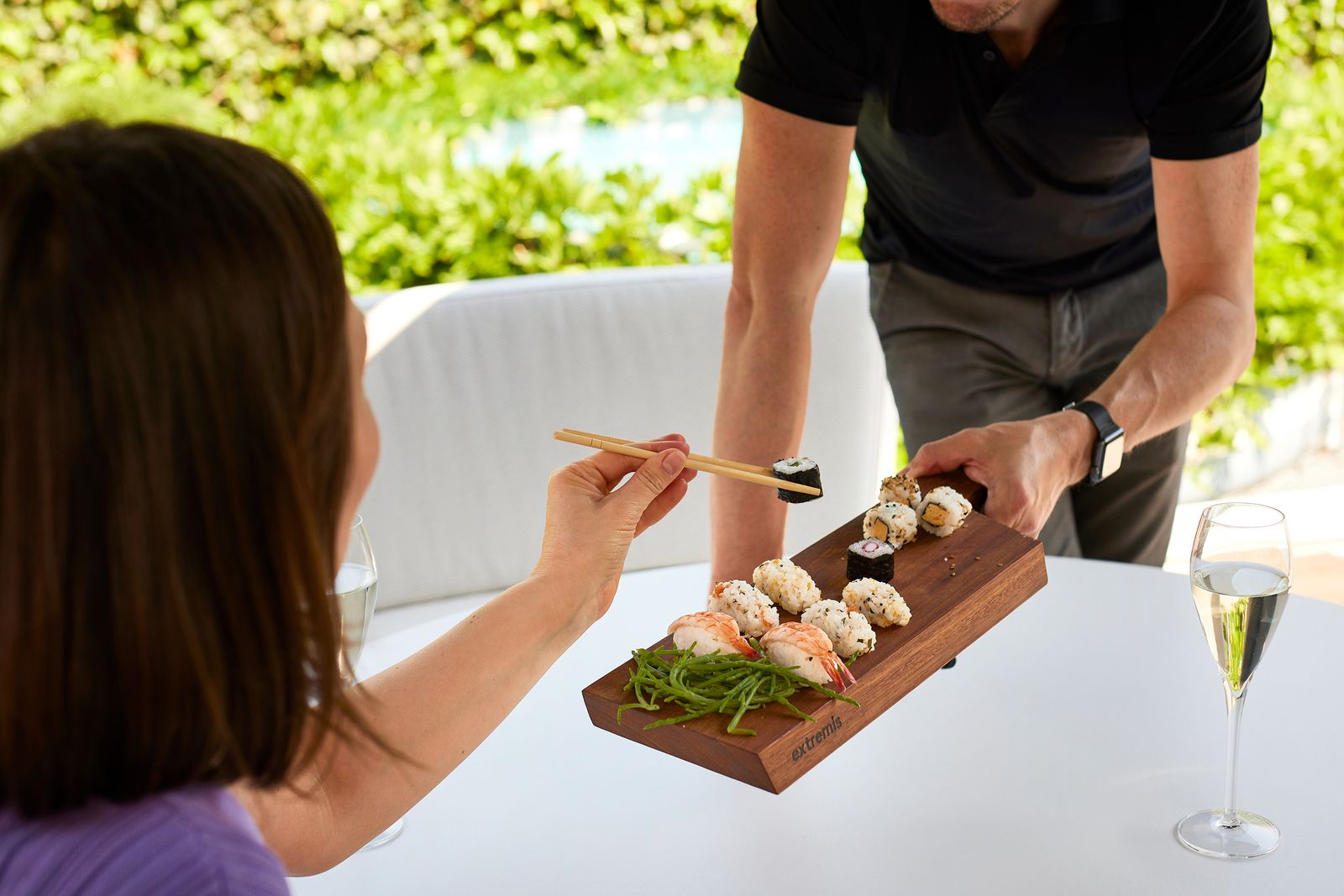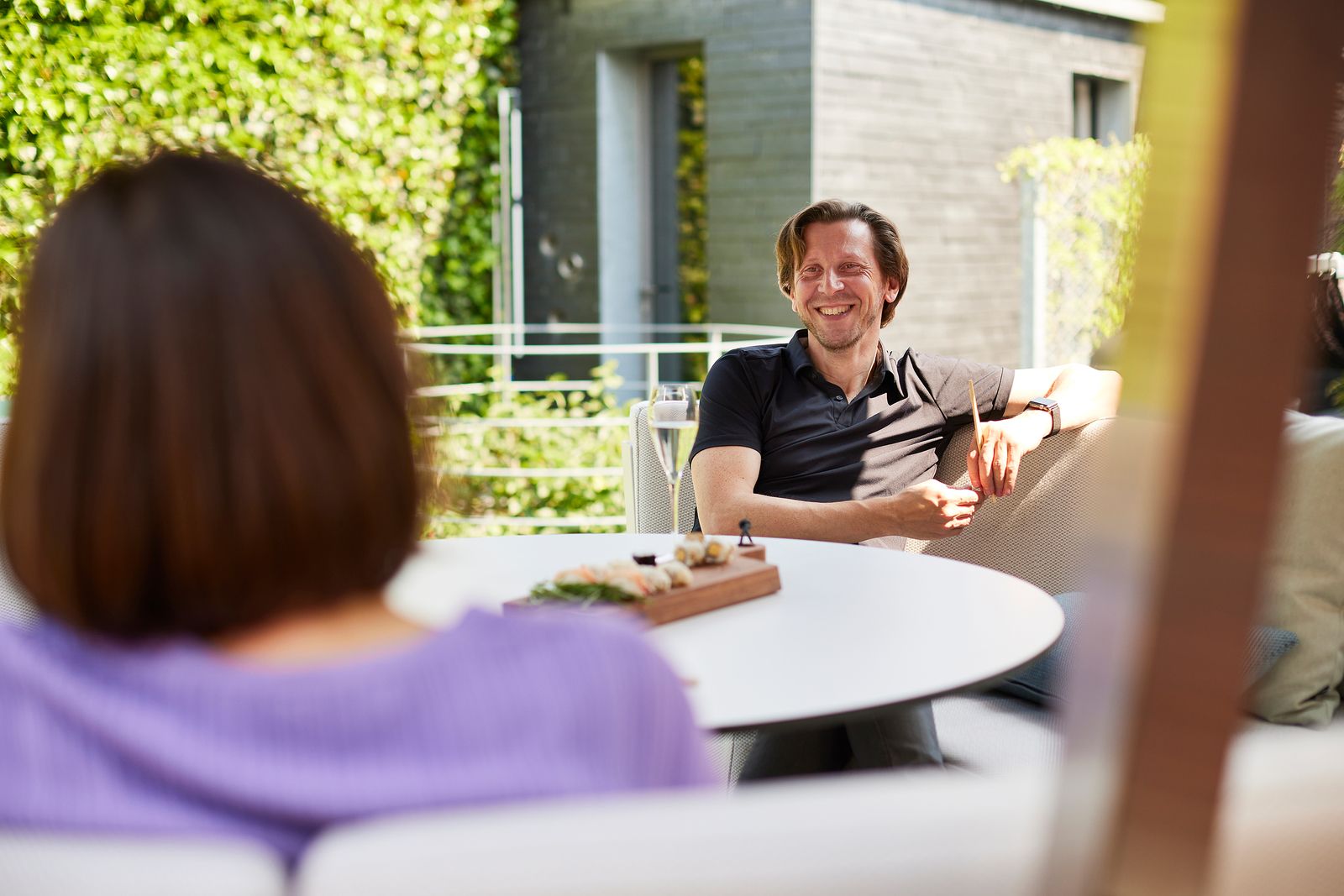 Take a seat and delight in a day filled with relaxation.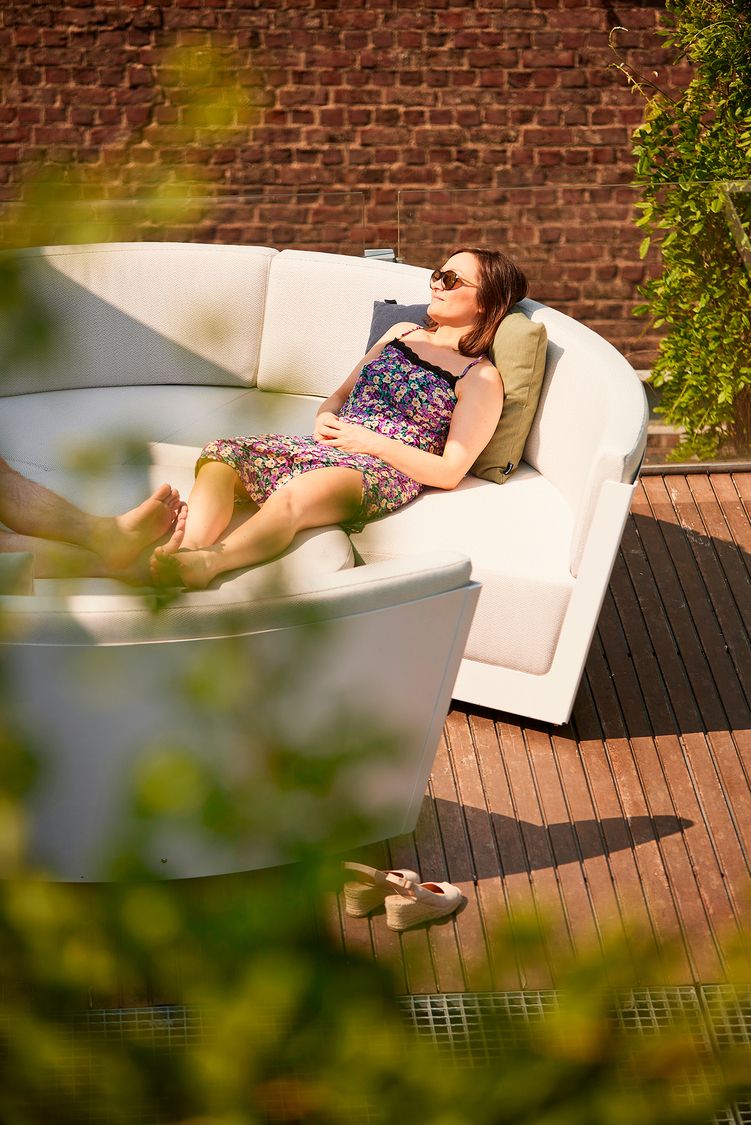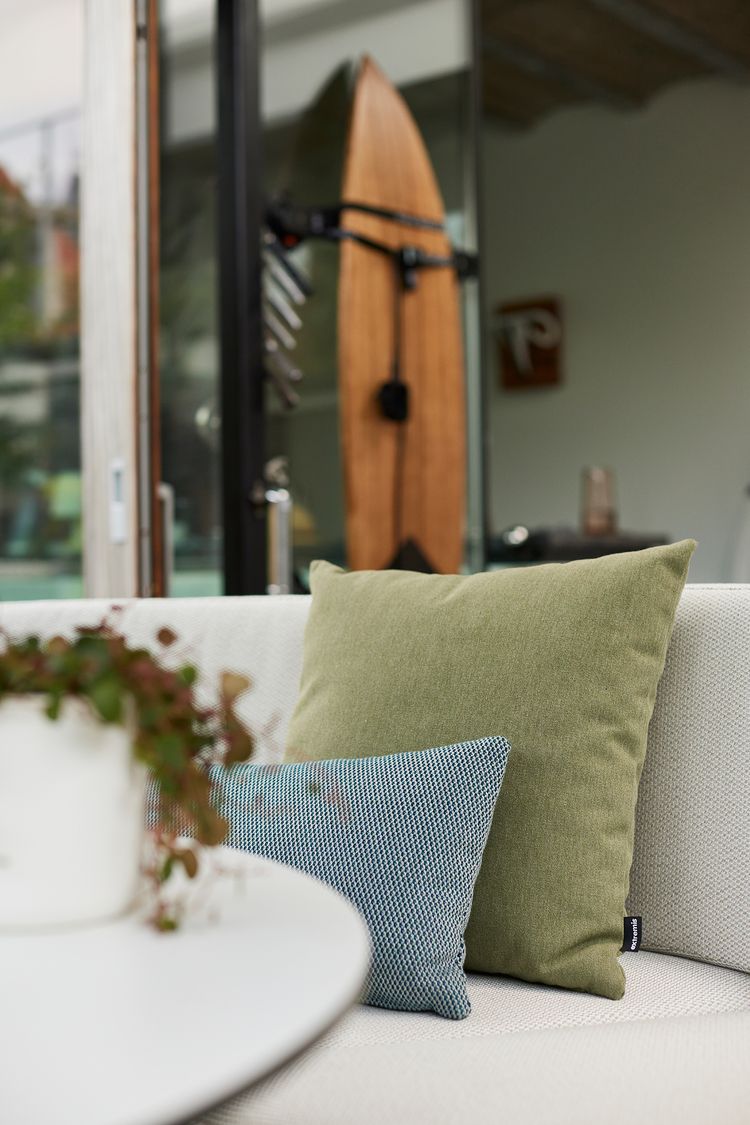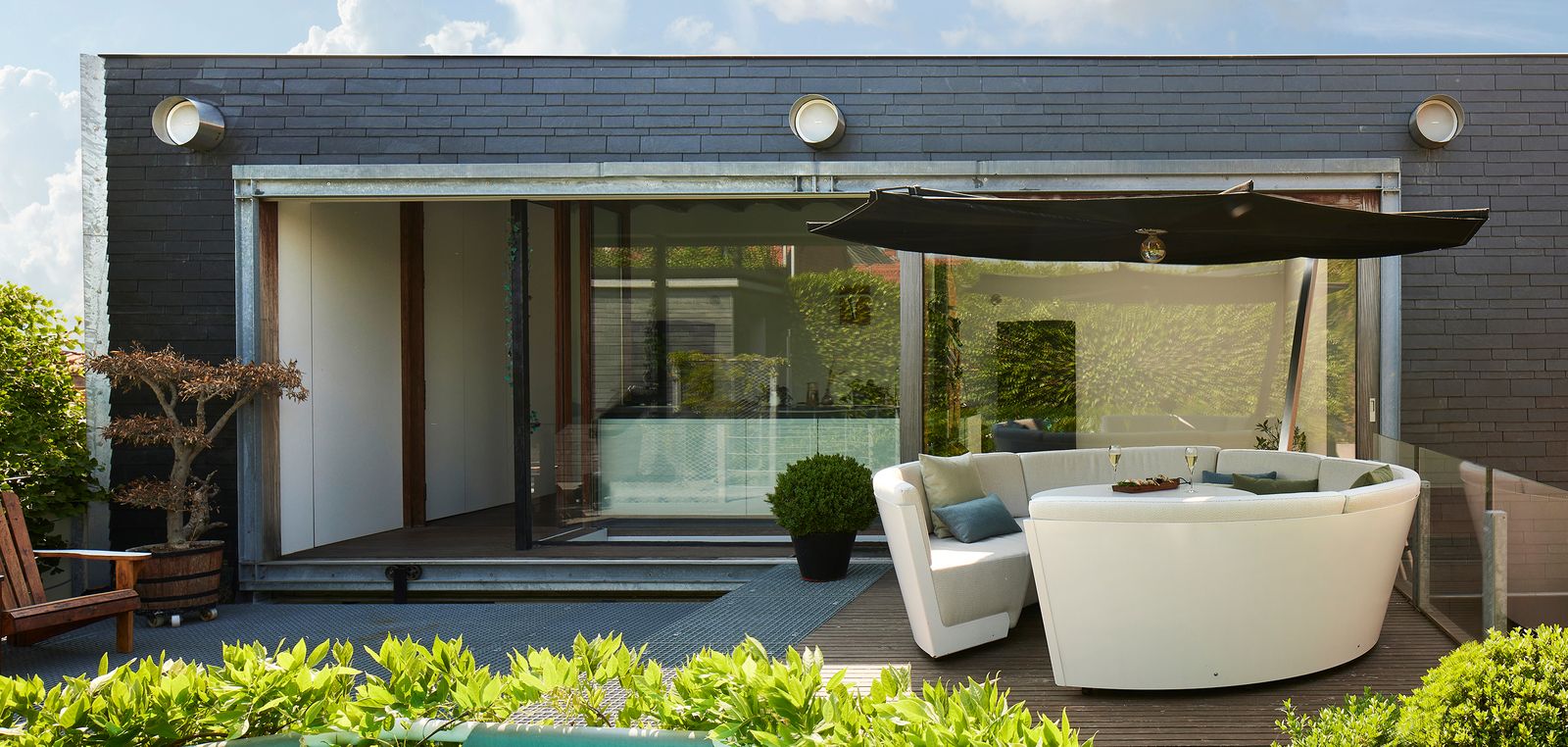 A statement seat
Just for two
Under the steel see-through walkways, an intimate garden reveals itself. Amid oriental impressions, Picnik forms a designer corridor that invites you to take a seat. Catch up over a tea and cake surrounded by bright green grass carpets and skimming fish.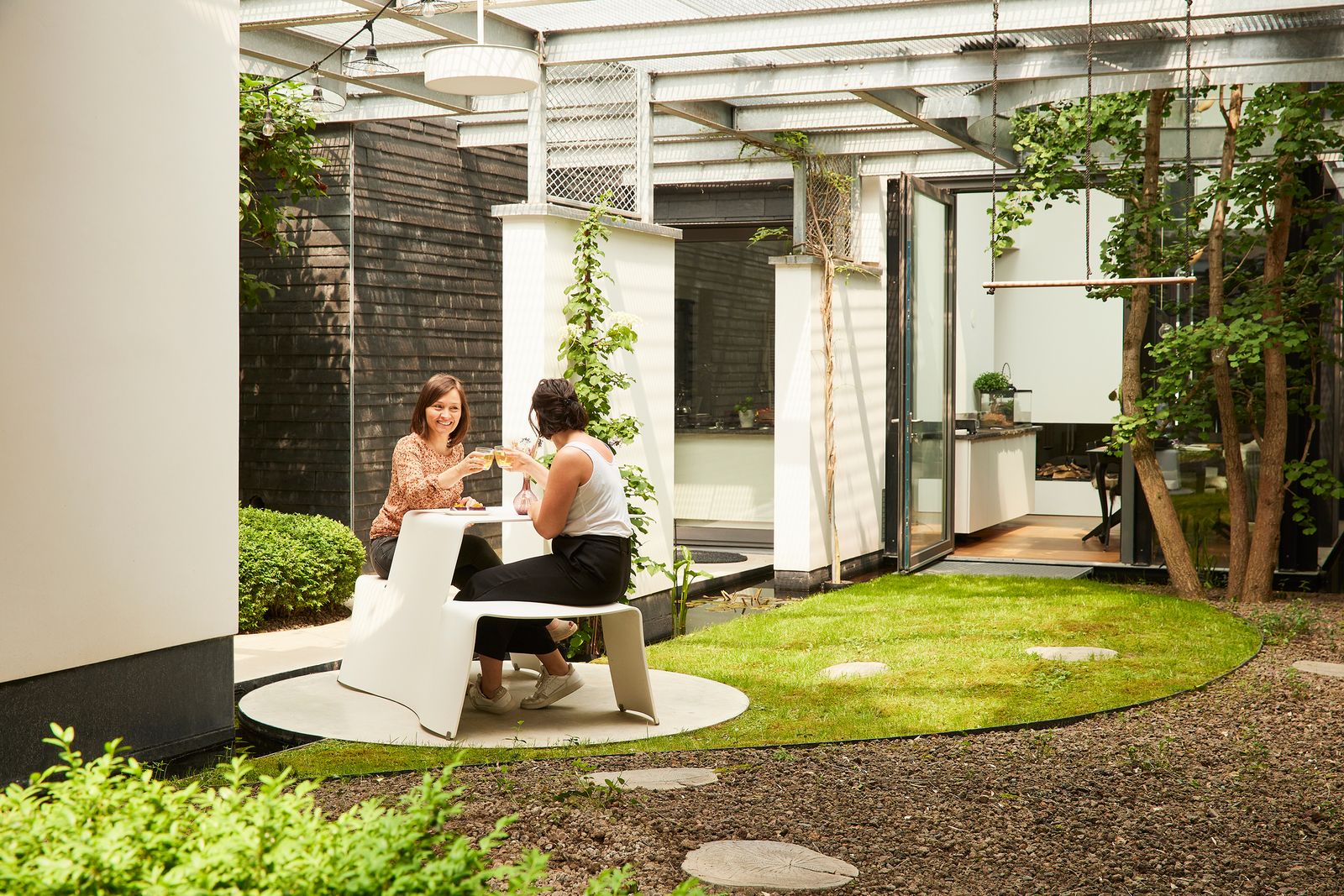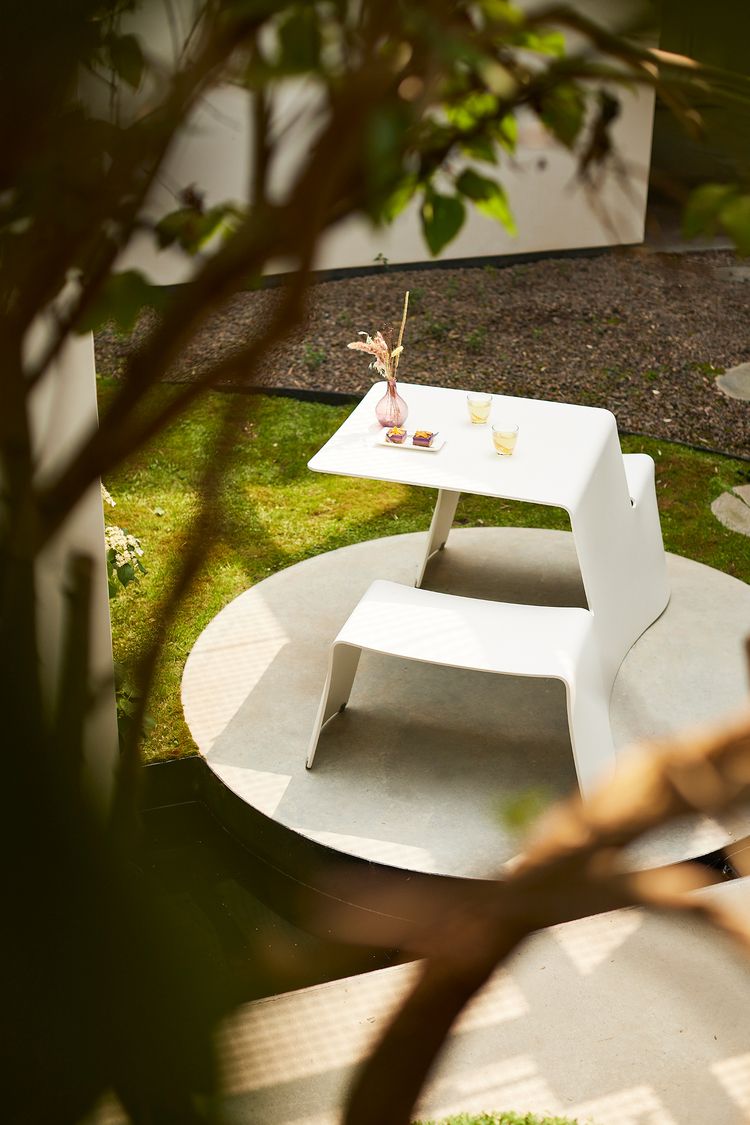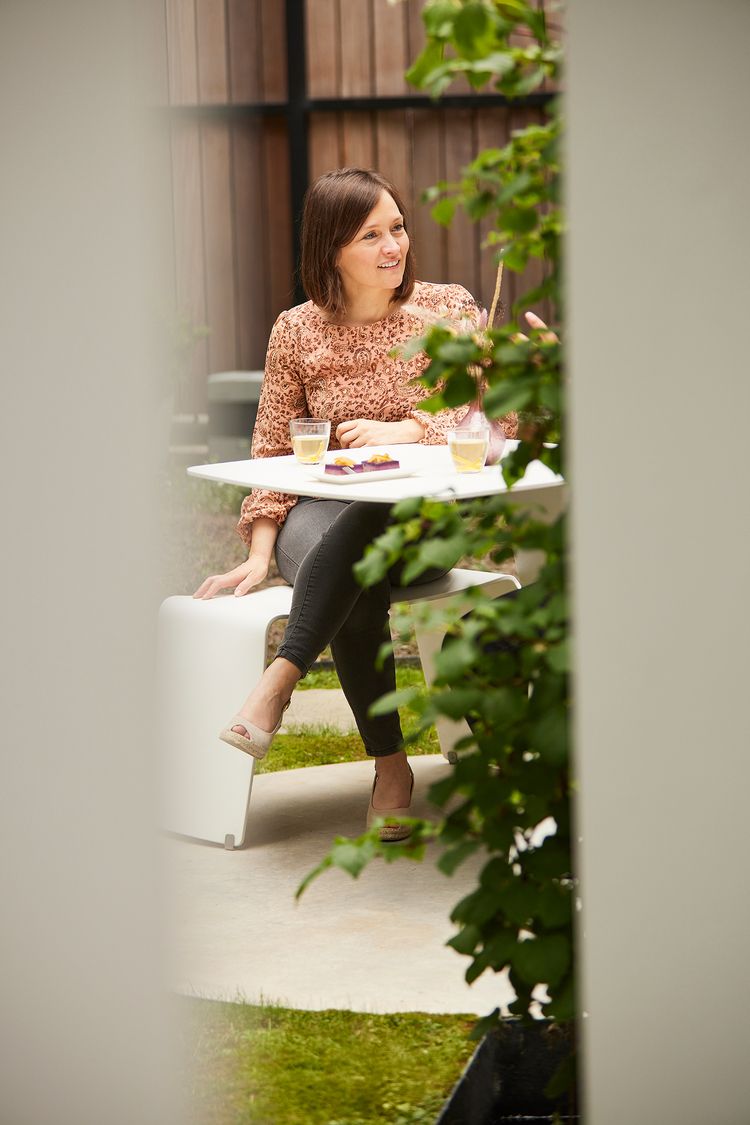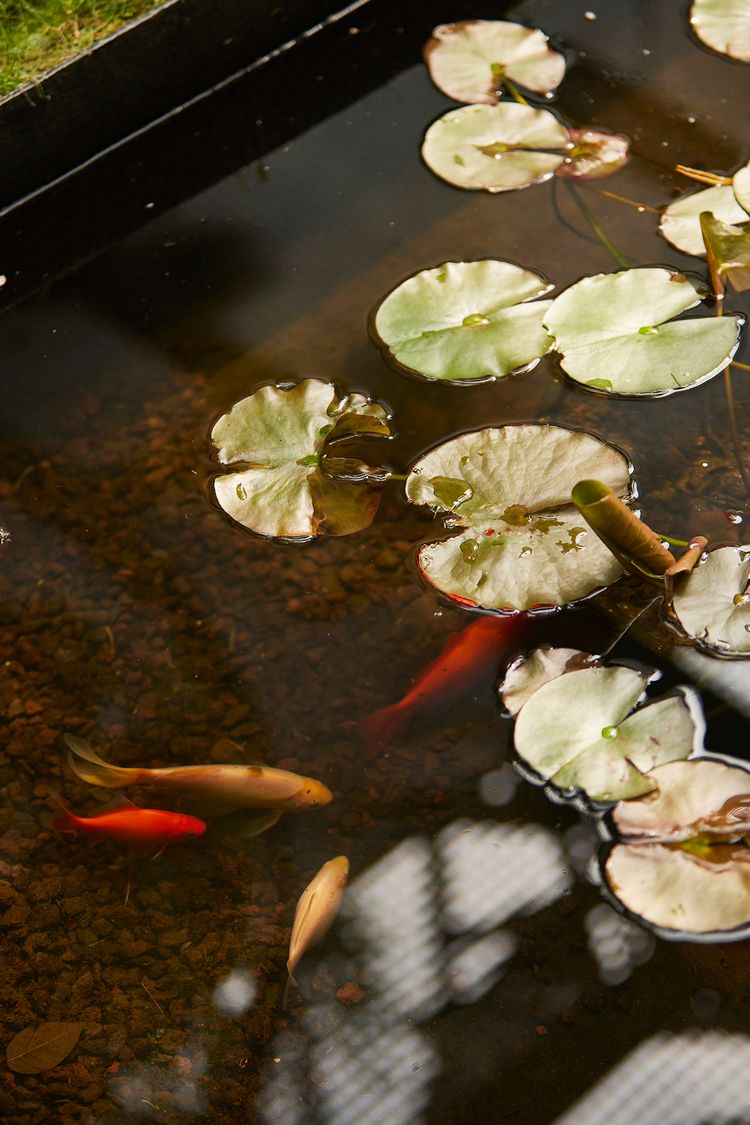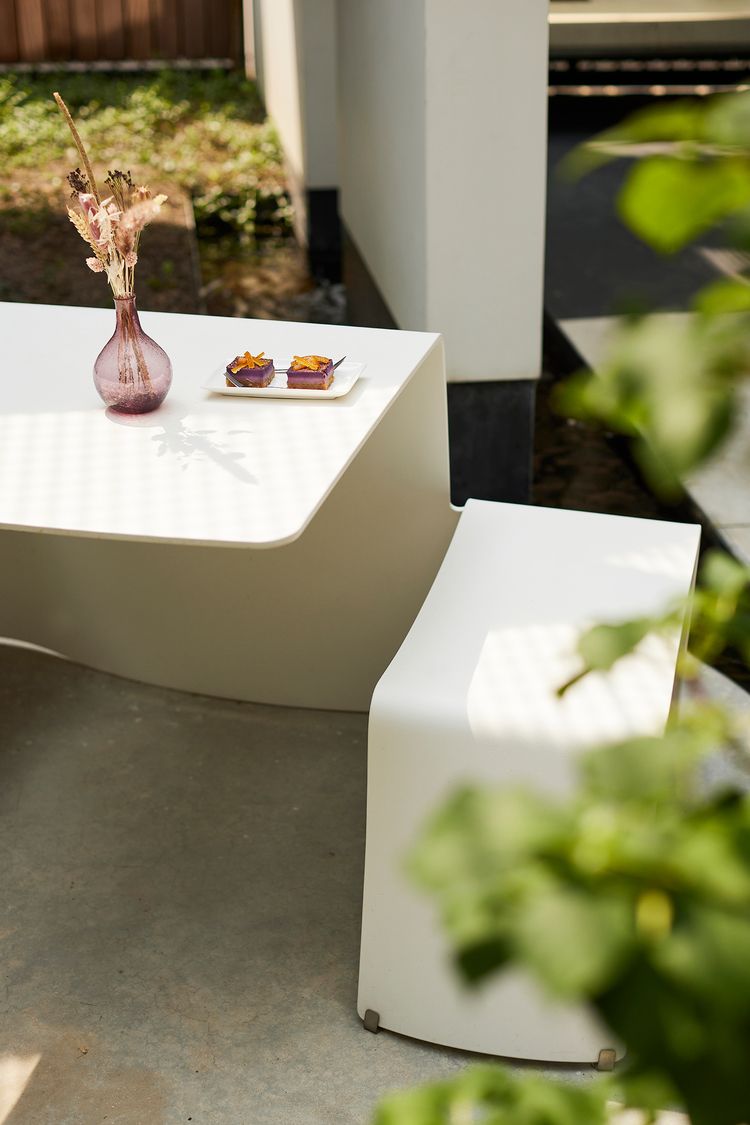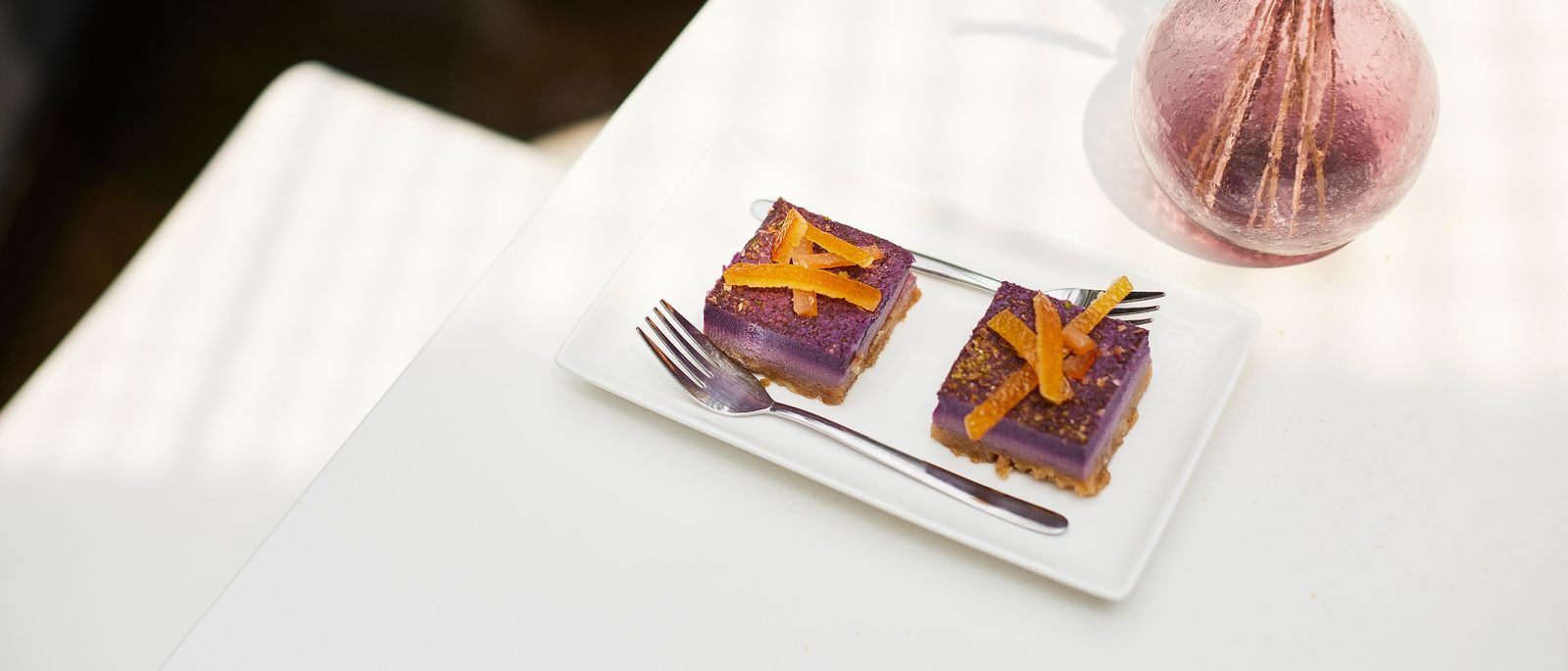 Three legs, two chairs and one tabletop are all you need to watch the world go by.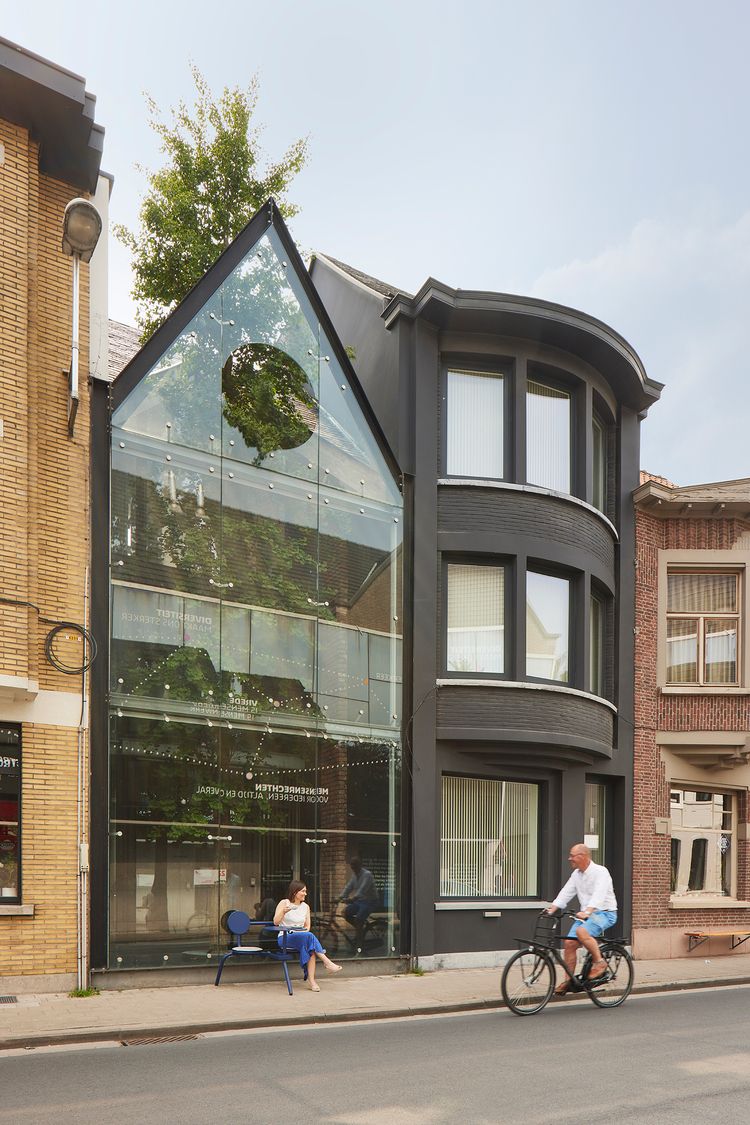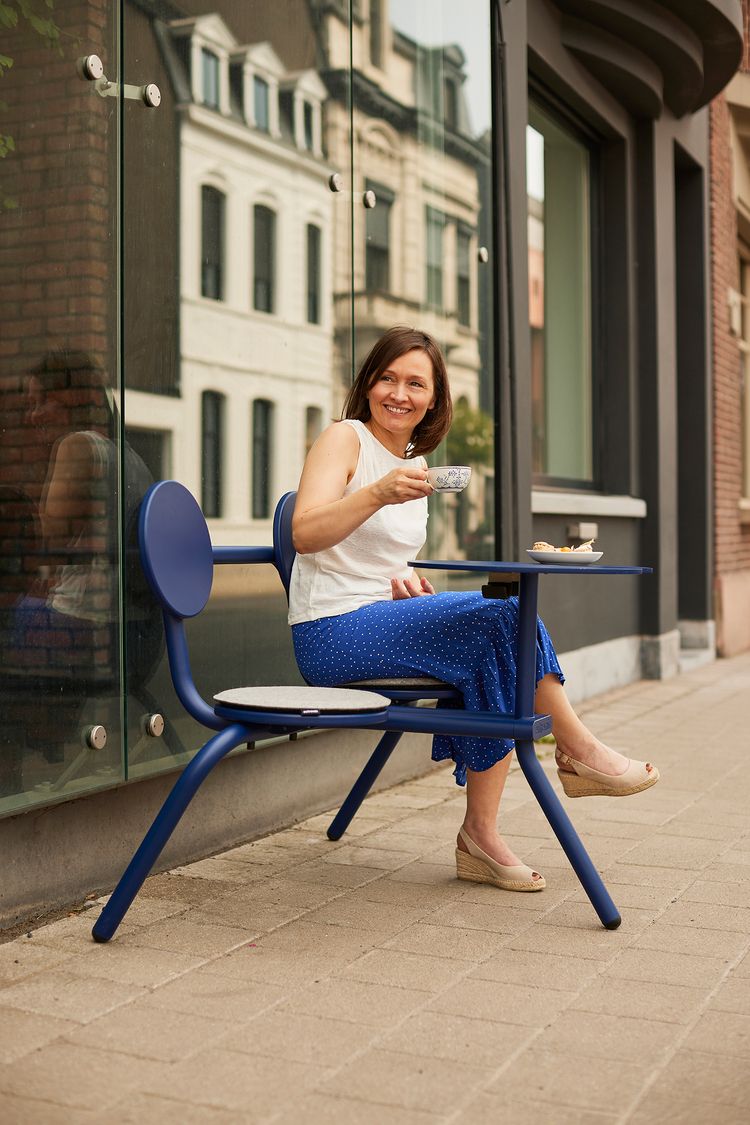 Discover the world
Side by side
This Cobalt blue Bistroo feels right at home against the backdrop of the glass façade. Ideal for an intimate chat, a relaxing coffee or just watching the world go by. Take a seat and discover how nice it is to sit side by side.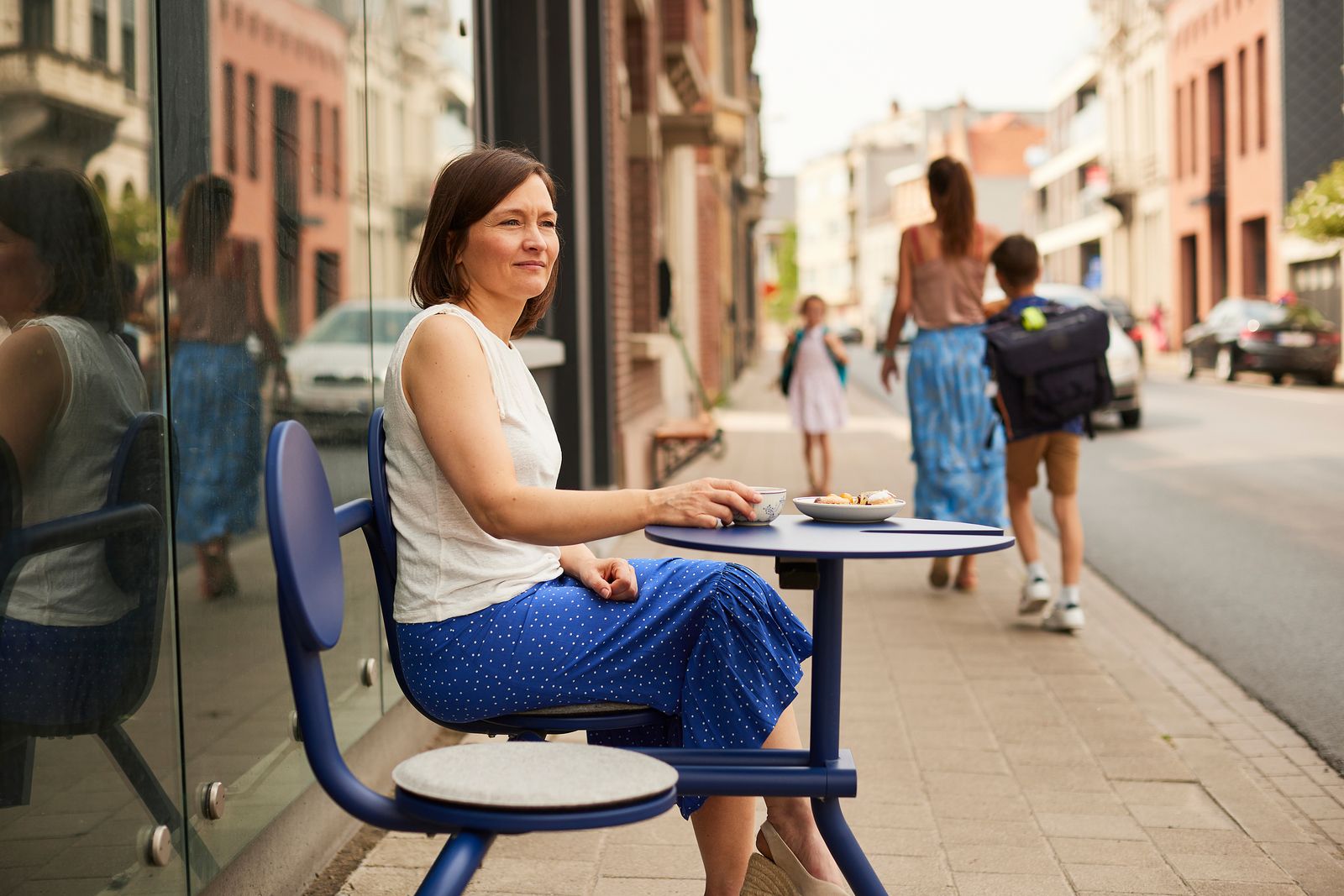 Pictures by Beeldcollectief.