Outdoor office at IVC Group
Avelgem, Belgium
In projects, AMAi, Captain's Chair, Tiki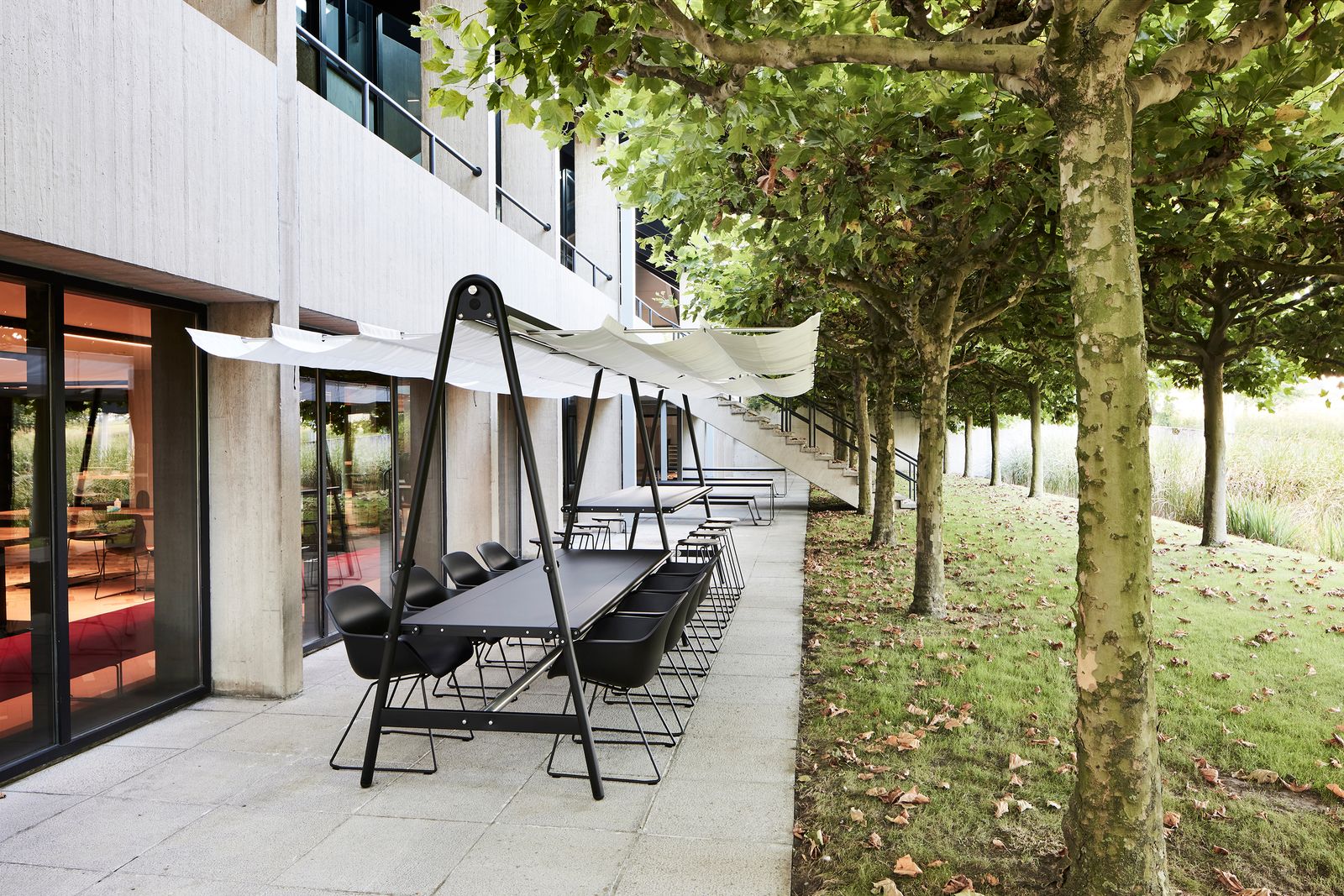 All black, all aluminium, all set to bolster fruitful outdoor meetings. The dark AMAi and Hopper AA table stand out in simple elegance and get office workers out of their cooped up boxes.
At IVC Group, office workers have quickly discovered the outdoor office. "The dynamic aspect of the AMAi table has taken all our meetings outside", says Sarah Pattyn, graphical designer at IVC. "It's also perfect for lunch or outdoor breaks, feeling a breeze of fresh air during the workday is so lovely!"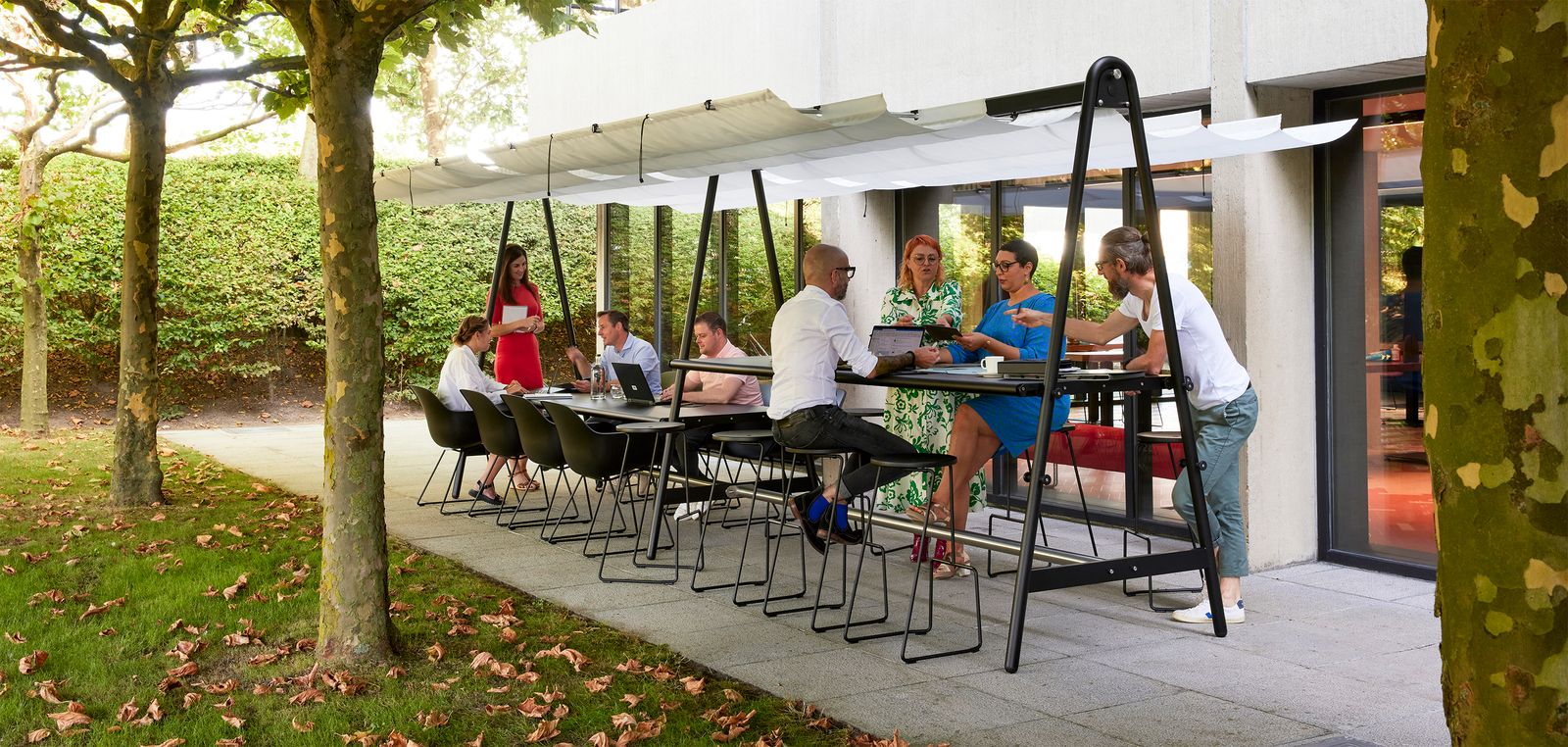 An outdoor office?
Worth the try
AMAi is the perfect addition to the traditional office. With a high-top and low table setting, you get both a dynamic meeting place and a pleasant workspace.
Thanks to different options such as ingenious shades, outdoor lighting and power outlets, you truly create an open-air office desk.
"We've seen a positive change in the atmosphere among our team. Being outside awakens our creativity, while a long-stretched table helps to collaborate", adds Francesca Derkinderen, marketing manager at IVC Group. "And it's a welcome change to be able to work standing during a seated job!"
Discover more all about the out-of-office trend!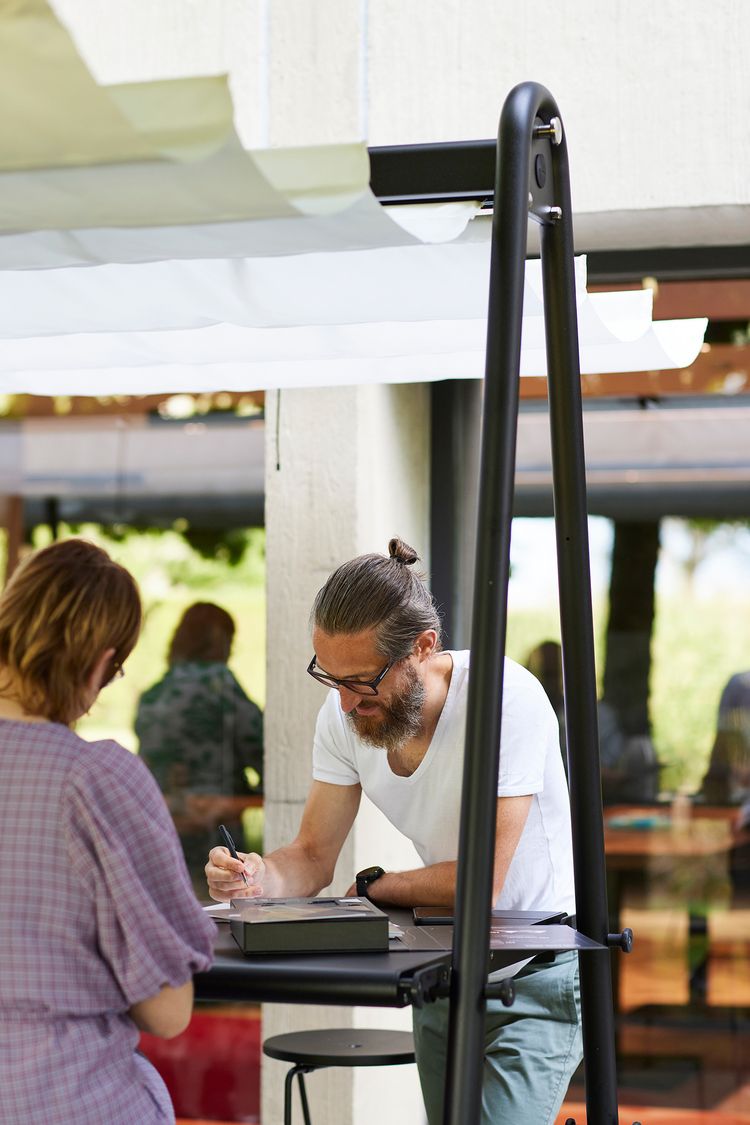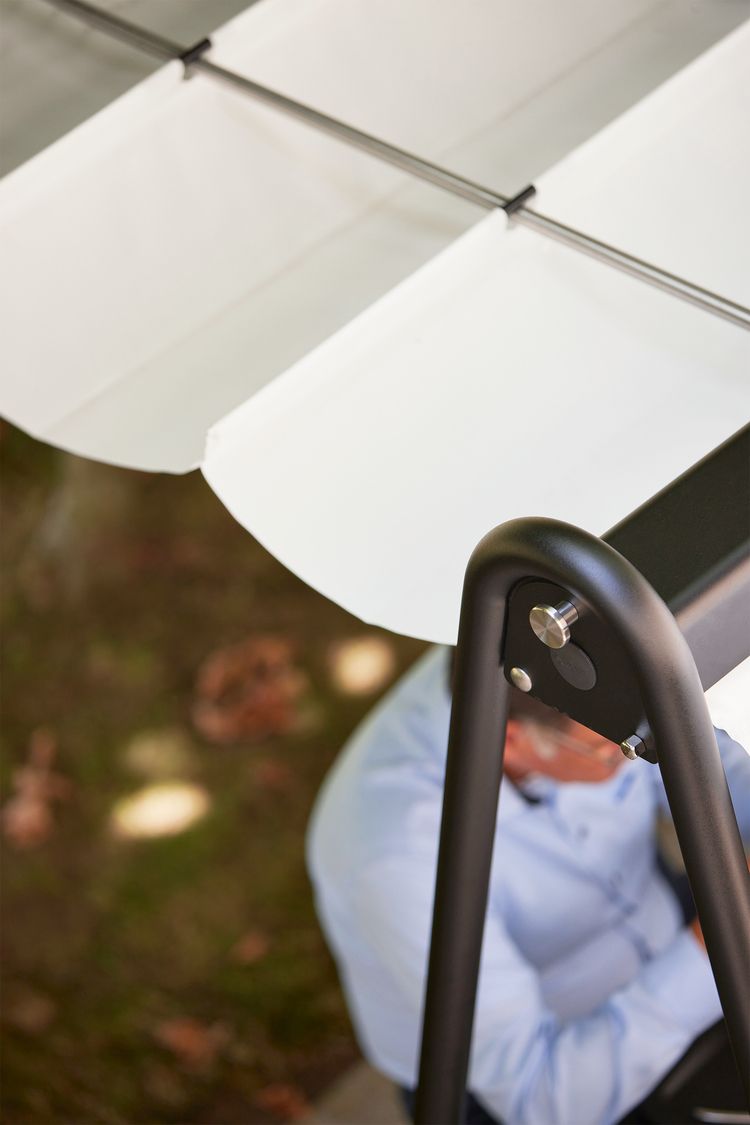 "Fresh air meetings and lunch breaks have become a golden rule to break our 9-5 indoor workday"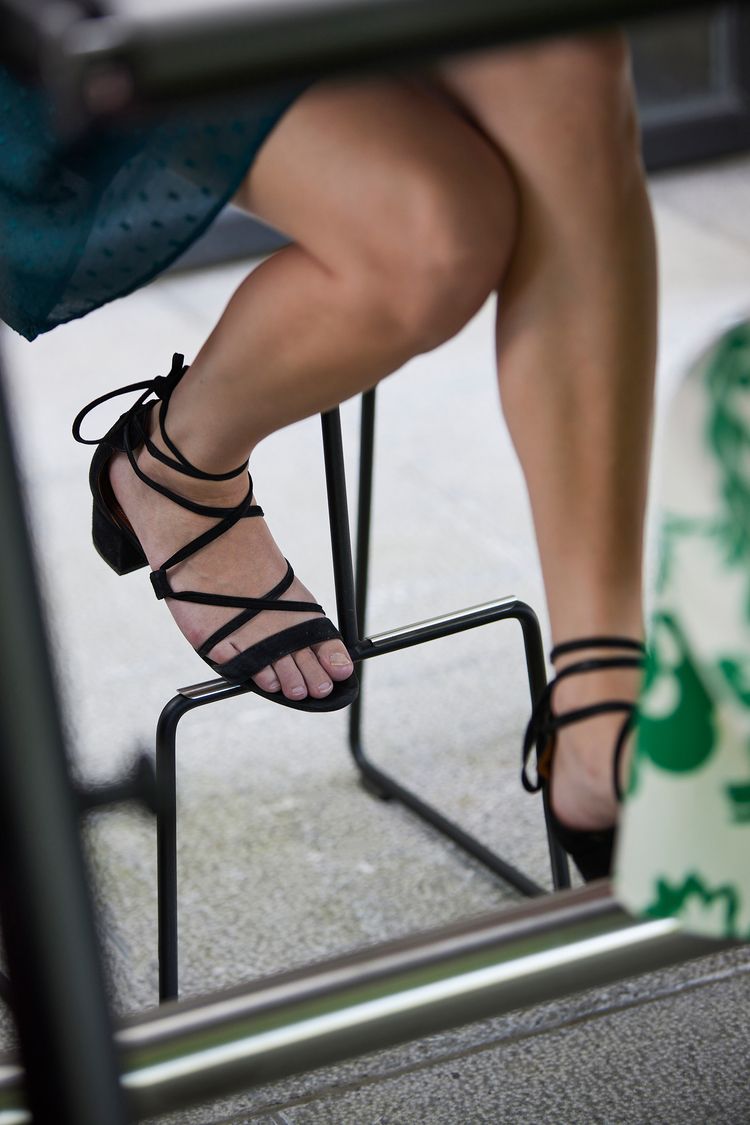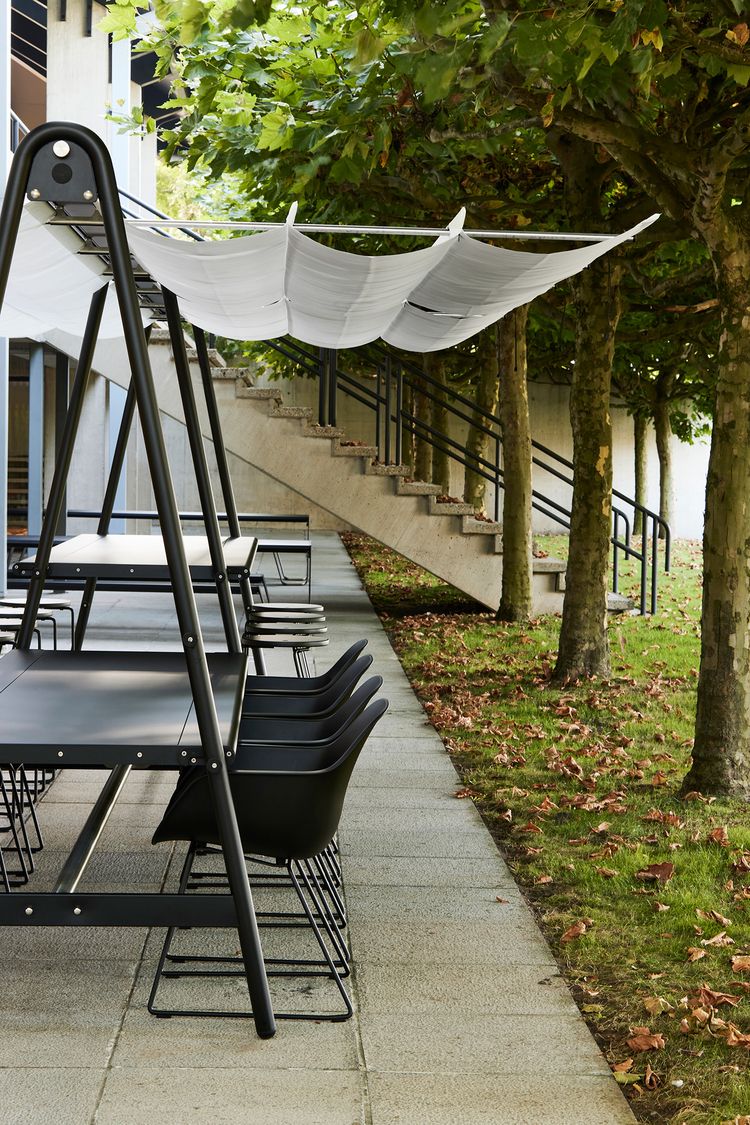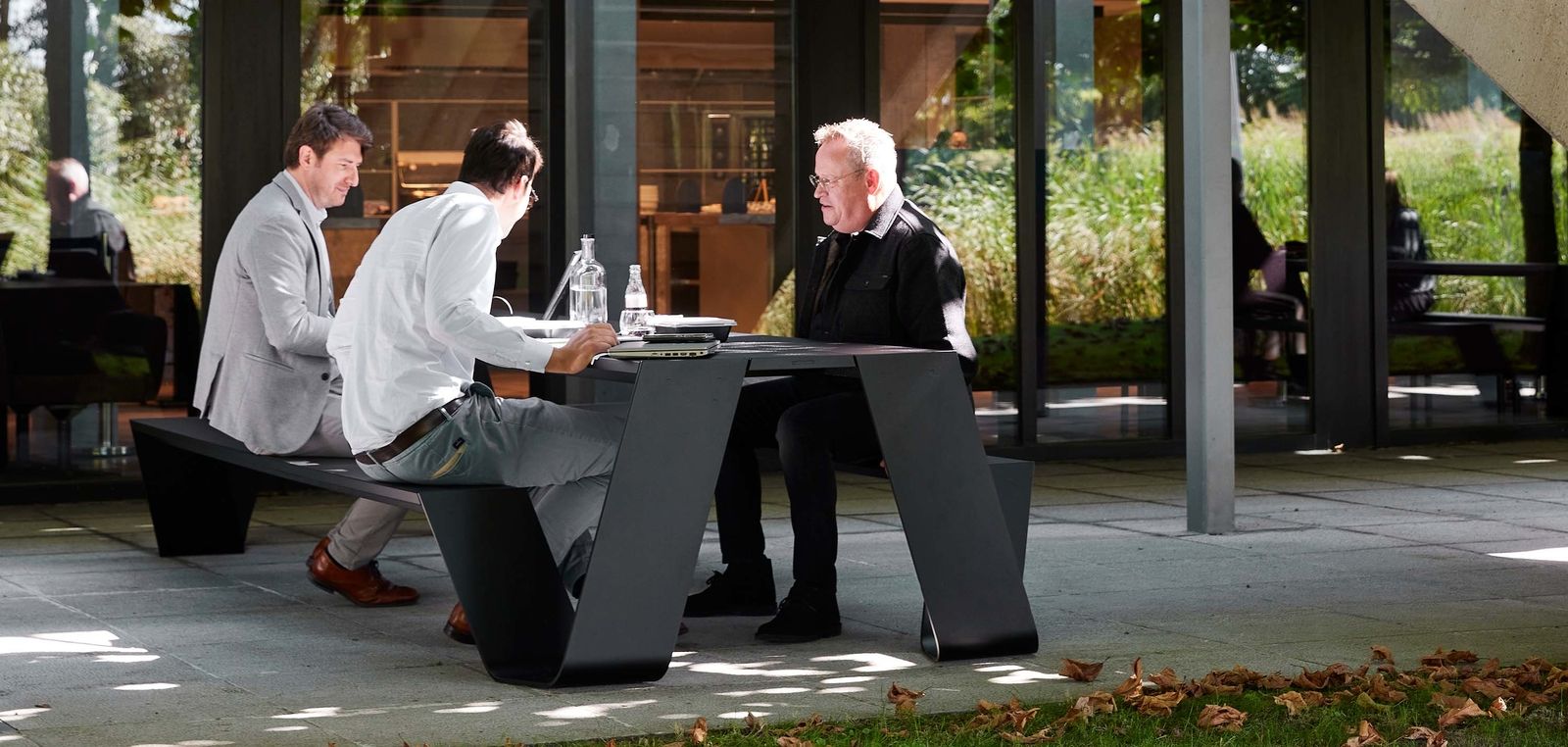 A statement table
The black Hopper AA brings colleagues together around a statement design piece. This monomaterial picnic table has a sleek visual aesthetic, but is designed with functionality in mind. Four pass-through zones eliminate the need to scramble over the benches to reach the table.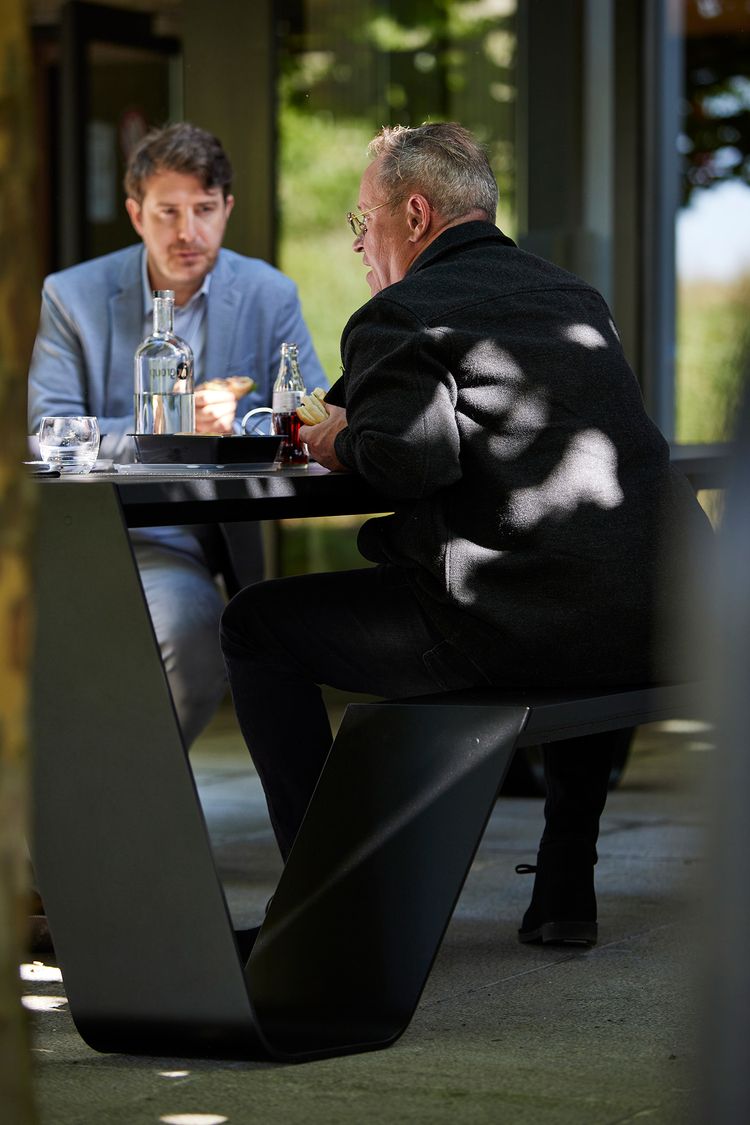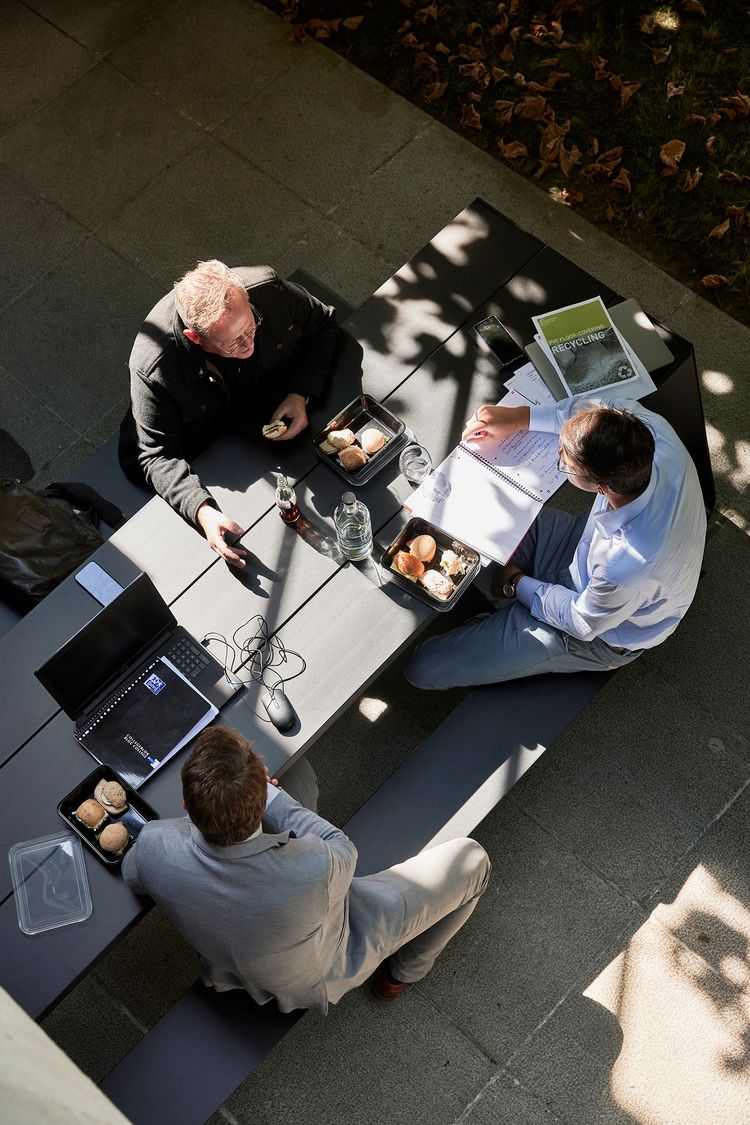 Pictures by Beeldcollectief