The Bunkers
Knokke-Heist, Belgium
In projects, Bistroo, Tiki, Hopper, Picnik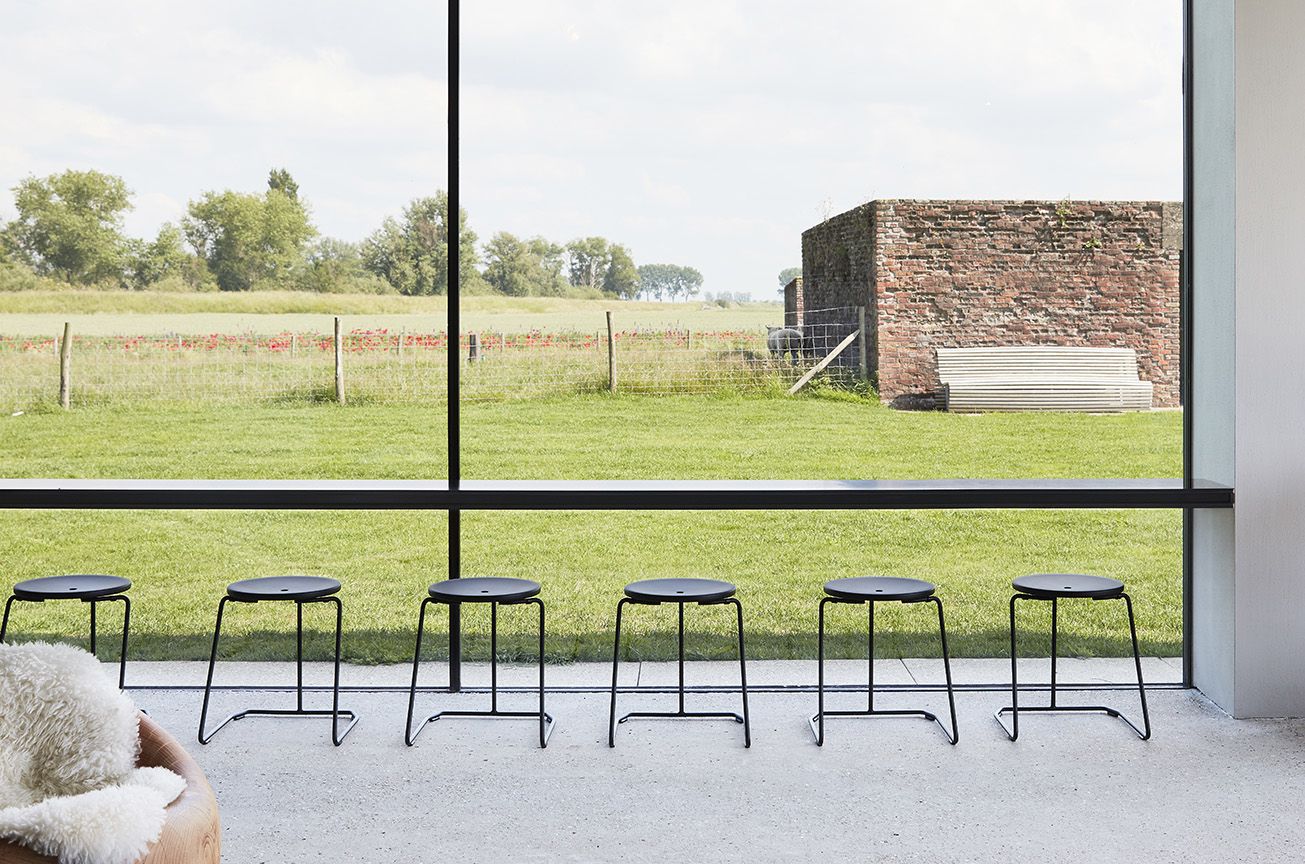 You've probably already visited a World War museum. But have you ever spent a getaway in the heart of both WWI and WWII? Several protected bunker ruins now form the location for a not so ordinary Bed & Breakfast: The Bunkers.
The ruins are part of Fort Hazegras, established in 1785, and they're located in the polders behind nature park Het Zwin. With its rural character, this B&B is the perfect place to re-energize, make new memories and reconnect with friends and family. It features a clean design, favors rough materials, and has a contemporary feel to it. That's why Extremis and The Bunkers blend seamlessly together, both in values and aesthetics. Oh, and it's a great setting to have a Saison Tremist or two with friends and family ;-)
Bistroo
Can't wait to catch up on the local history? The private The Bunkers balcony with calming Reed green Bistroo is the best setting to immerse yourself in twentieth-century stories. Its soft powder-coated aluminium mixes well with the wood, brick and other natural elements nearby. If you prefer talking over reading, the two-seat allows you to sit side by side for an intimate chat.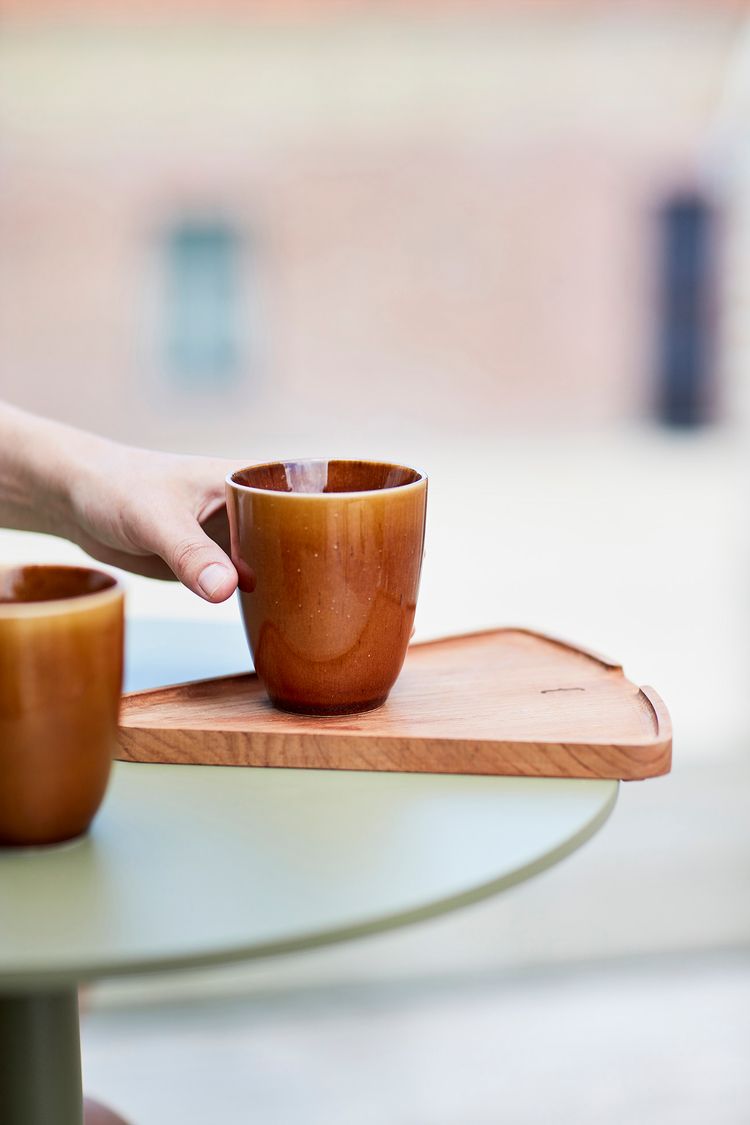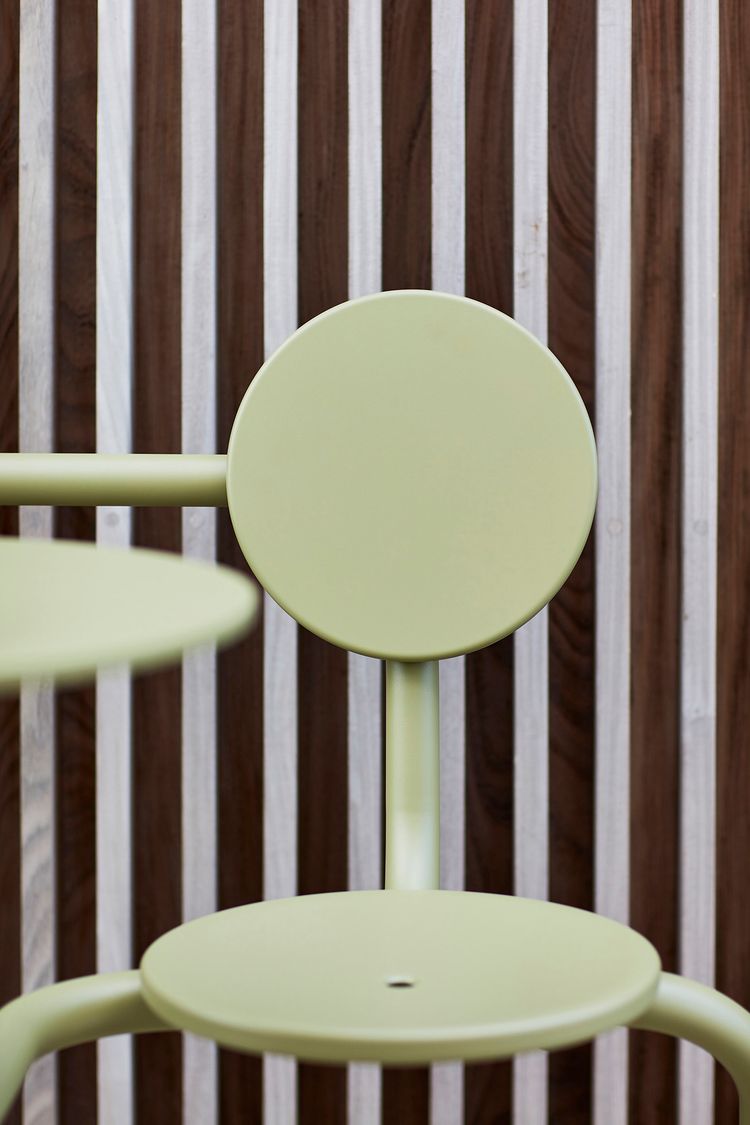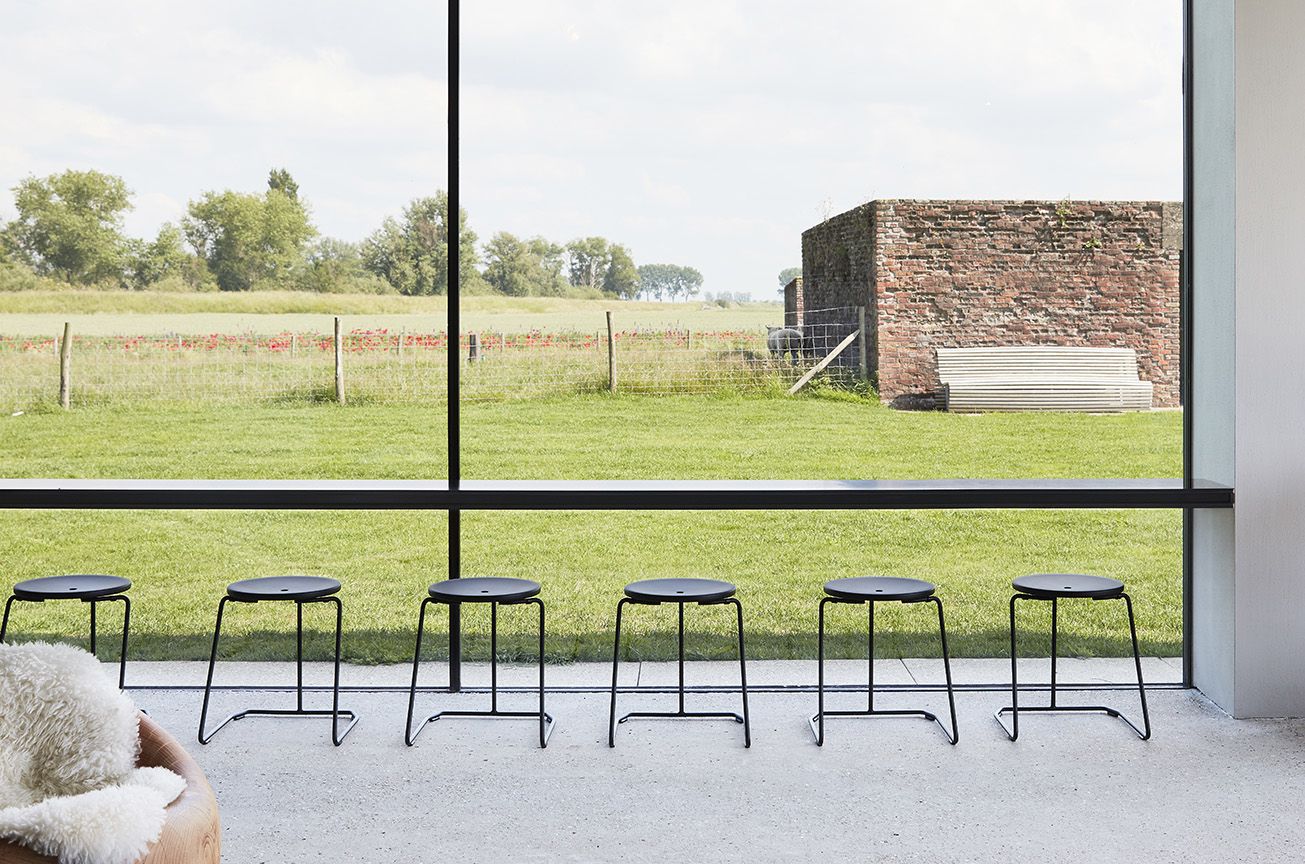 Rustic, remote, and rich in history. The ease and stillness of The Bunkers brings peace of mind. Wake up early to see the mist dissolve as the sun sets over the green plains.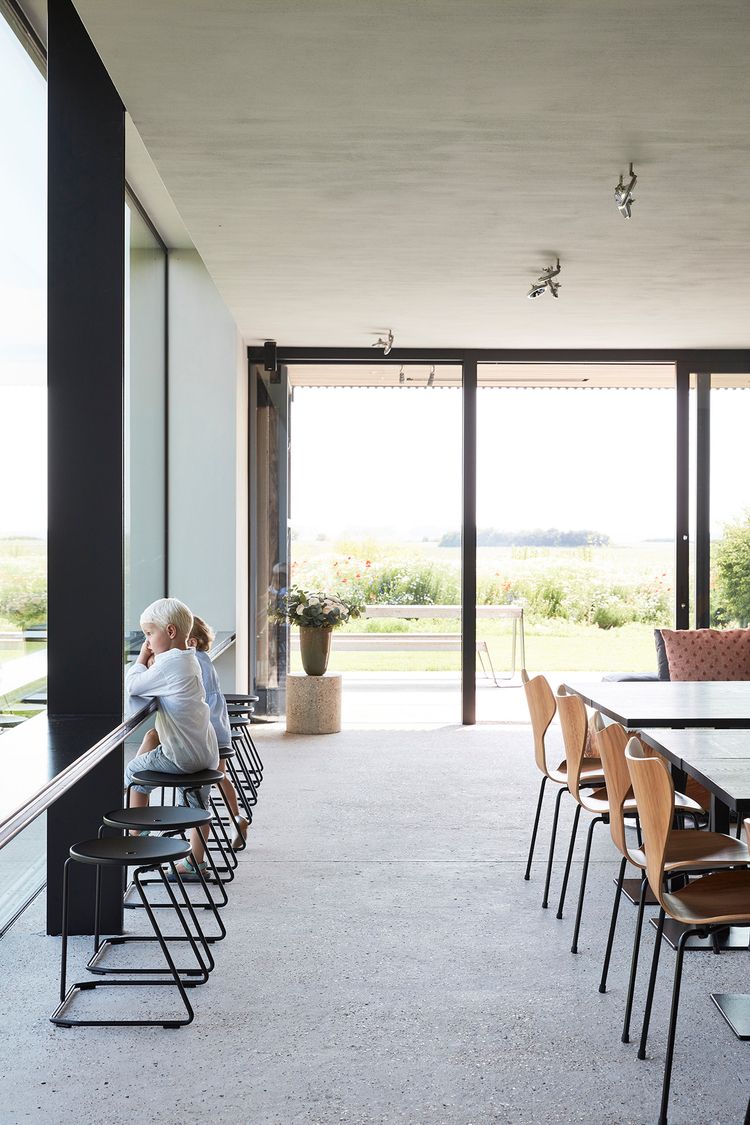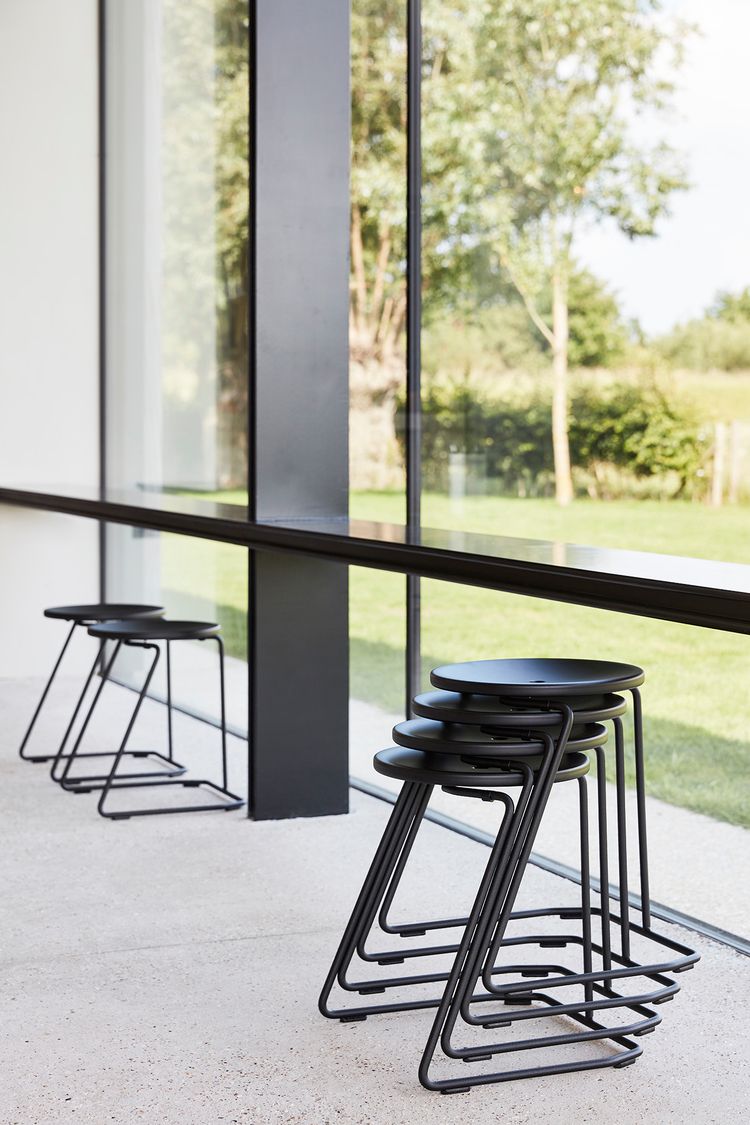 Tiki
Watch over the grazing sheep or spot squawking seagulls with the kids. Tiki low and the enormous window allow you to look over the vast domain. Once the littlest ones are tired of the animals, the Tiki's and matching black tabletop can serve as a place to draw or color. Not enough chairs on the terrace for the dinner party with your friends? Not a problem. Simply pick up one or two Tiki's and use them outside too!
Pure, uncomplicated style is at the core of both Extremis and The Bunkers. Tiki medium features black legs that complement the robust feel of the kitchen. The stool adds warmth with a comfortable oak seat, which makes it the ultimate spot for a slow and indulgent breakfast with the children. They'll devour the fresh eggs and honey from the chickens and bees in the garden.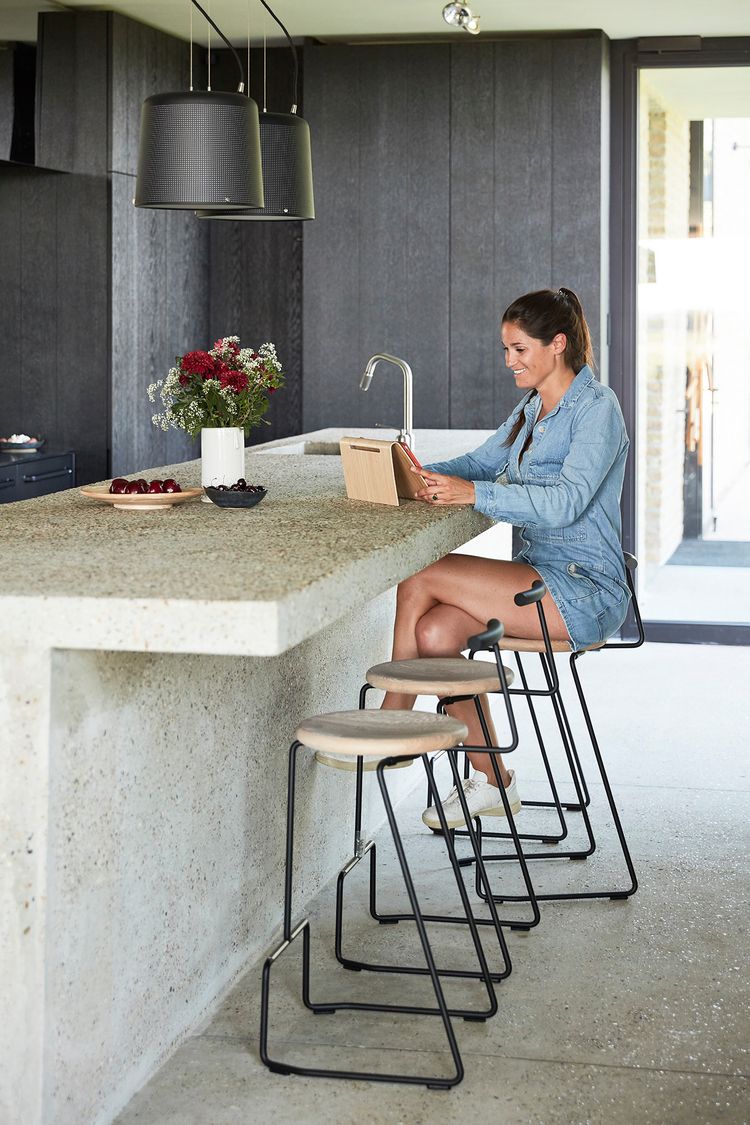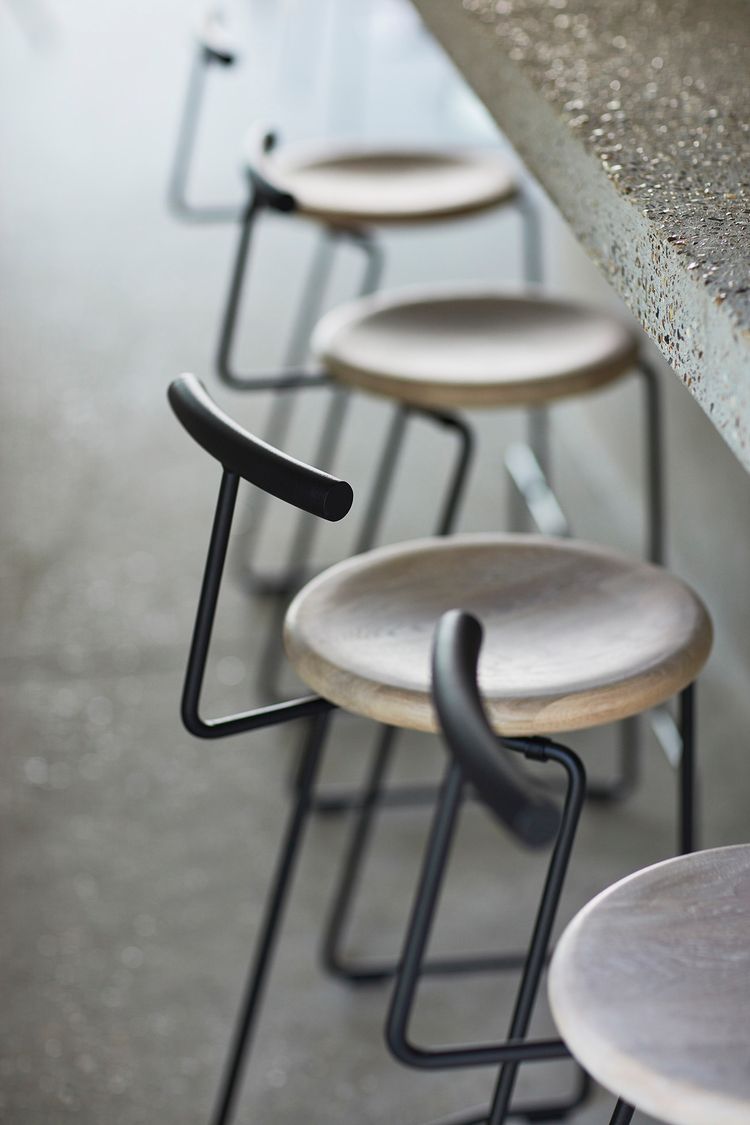 With its surrounding farmland views, The Bunkers' terrace is the most calming corner of the area. Take your glass of fine rosé wine outside and soak up the warm sun at Hopper, an elegant take on the classic picnic table. The kids will love to slide into Hopper too or run around in the garden.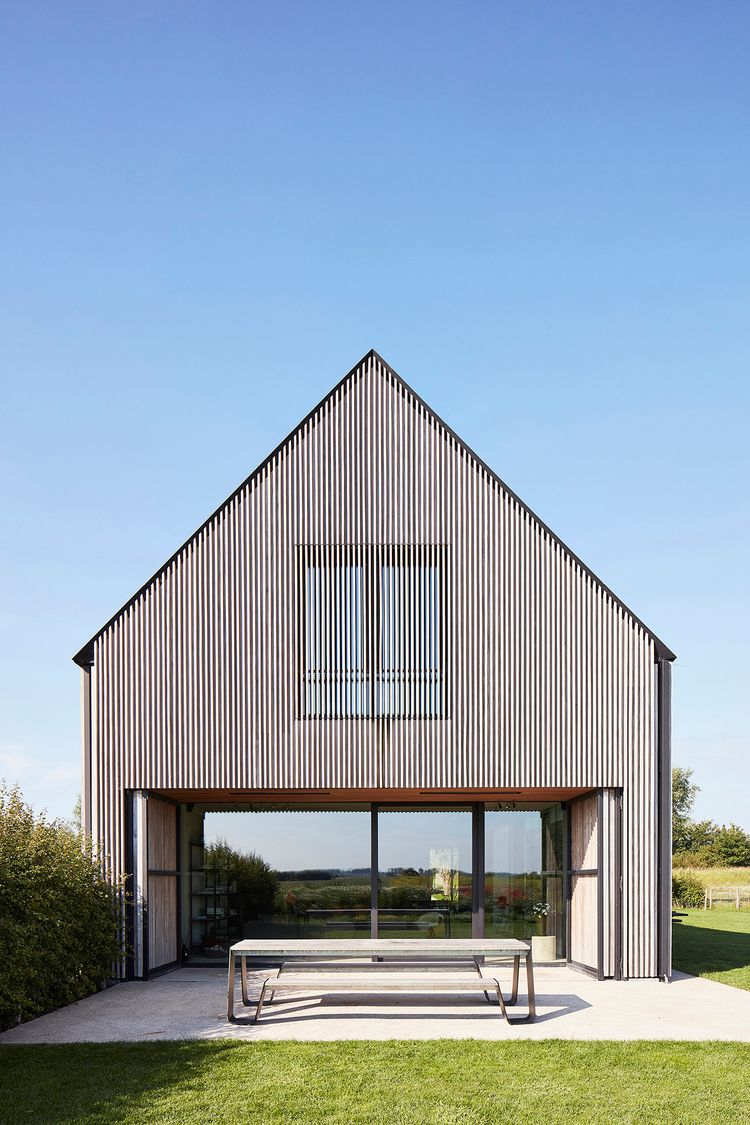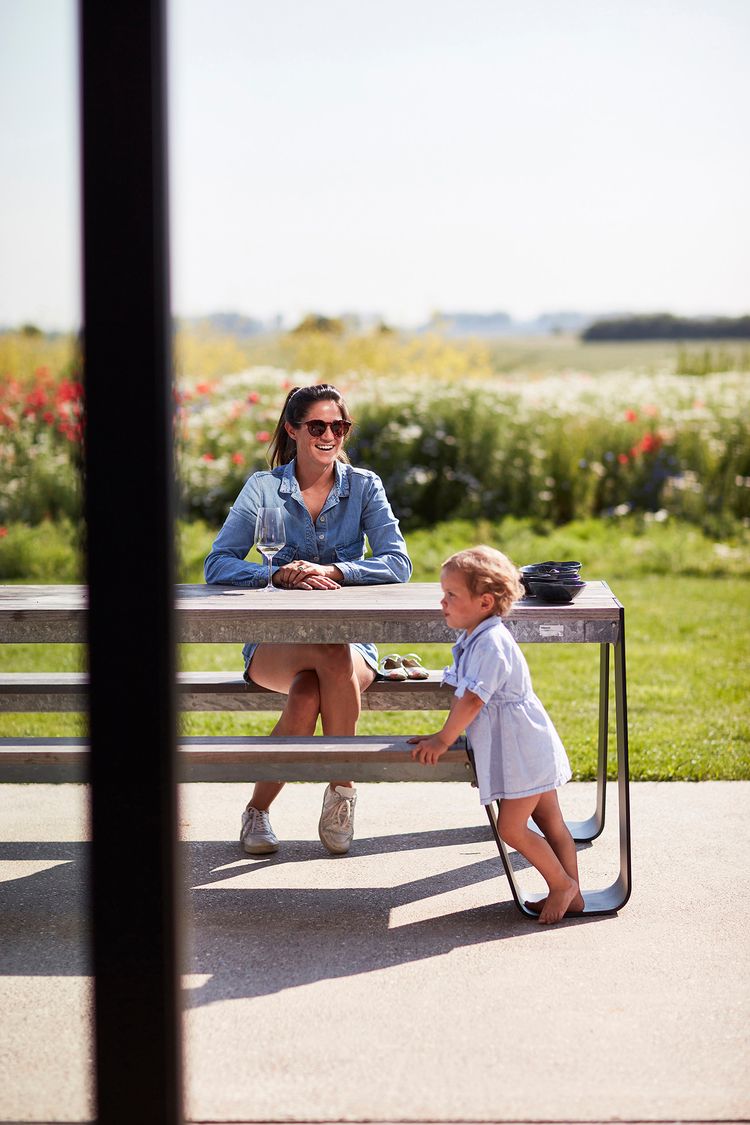 Picnik
In Flanders fields, the poppies blow. Ever enjoyed a good glass of wine in a sea of bright red flowers? Picnik brings you closer to nature and to your loved one. Once you're tired of looking one another in the eyes, you can watch the wild landscape and listen to the singing larks.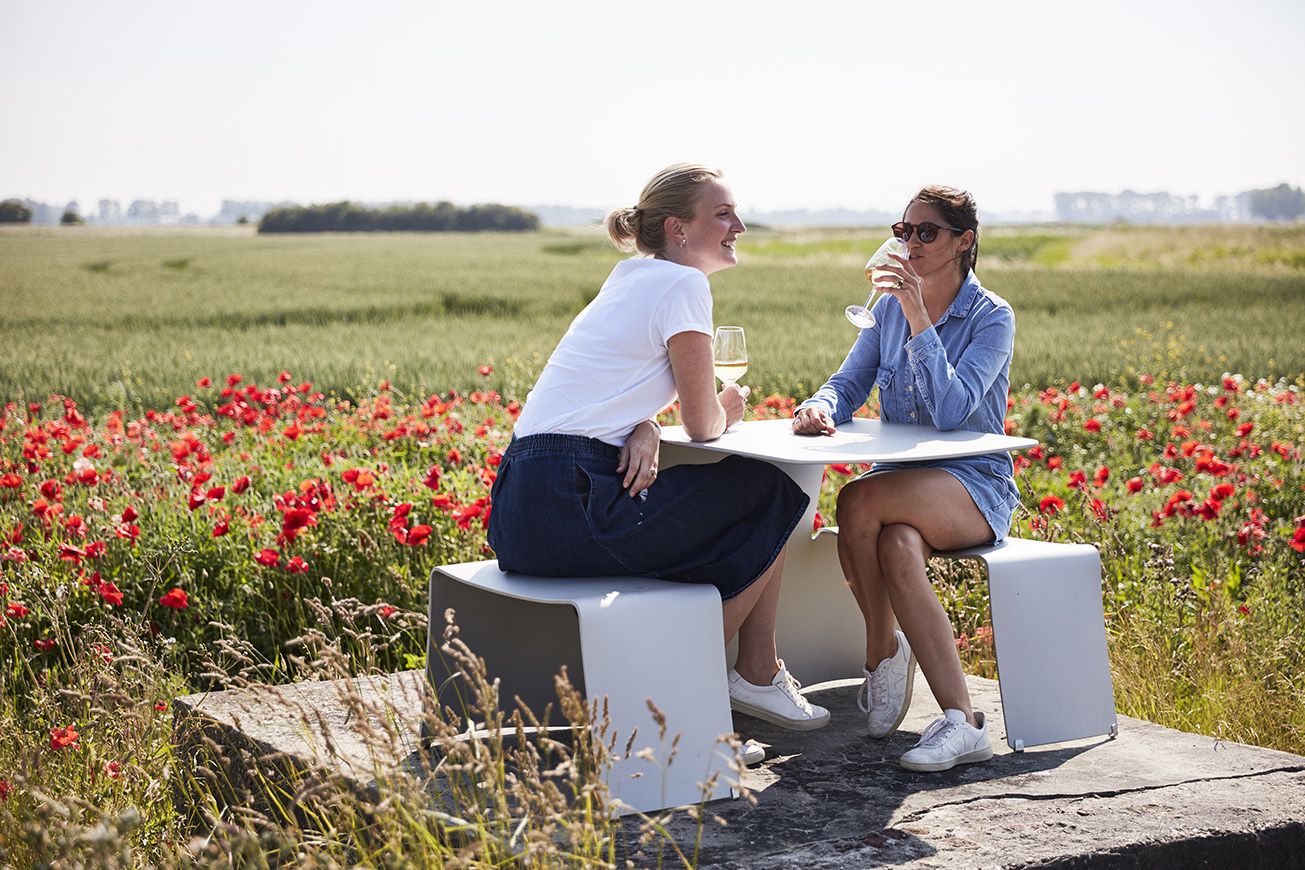 Pictures by Beeldcollectief