With Gargantua
With Pantagruel picnic
Elegant wind-resistant parasol
This umbrella makes sunny days even better. Like Inumbra, it was designed with the mechanicals at the top, although the cables meet the fabric about halfway. Its innovative construction makes Inumbrina light yet very wind resistant. When the wind is too strong (force 6 on the Beaufort scale) the cables whistle, telling you that it is time to close the umbrella. This serves as an early warning. The best part is, you never have to change the batteries!
© Design by Dirk Wynants for Extremis, 2009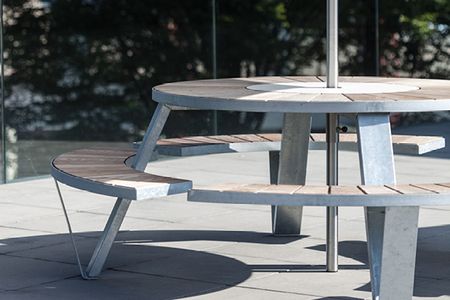 1/3

Seamless combo with Gargantua or Pantagruel picnic table
With no need for a base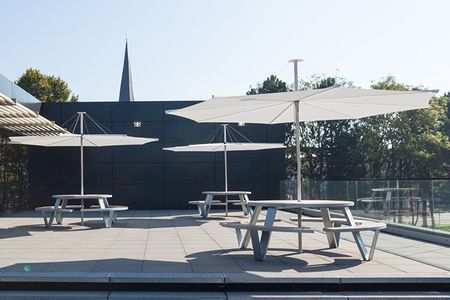 2/3

More shade than a traditional umbrella
Because the larger canopy is closer to the table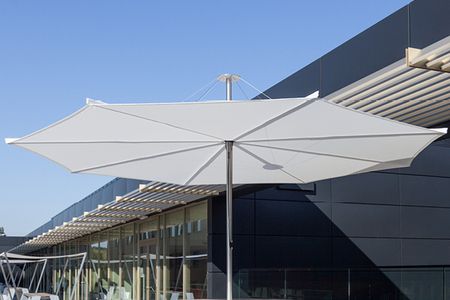 3/3

Ingenious opening & closing mechanism
Made of high-quality materials
Materials
Fabric
High-tech polyester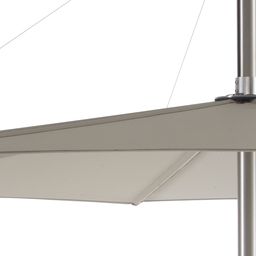 Polyester is the most popular synthetic fibre in the world. The use of special finishing methods makes the fabrics weatherproof, water repellent, dirt repellent, lightfast, etc. High-tech polyester is used for a variety of "sun protection" purposes - from seat cushions to patio furniture through to awning fabrics. High water and UV resistance guarantees an excellent longterm appearance.
Choose wisely
Tree leaves, dust, CO2 emissions, pollution, bird droppings etc may leave marks on a spotless white fabric, so keep this in mind when choosing the perfect location for your shade.
Pole
Stainless steel 303 & 304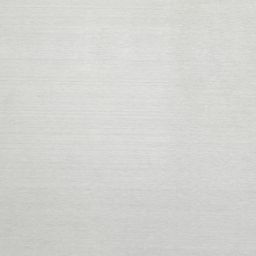 For some products we combine different high quality types of stainless steel. Aggressive environmental conditions caused by chlorides, acid rain, salt and other rusty materials will require periodic maintenance.

Choose wisely
We advise regular treatment with stainless steel cleaner or protector, especially in aggressive environments. Products to clean and protect are widely available.
Base
Concrete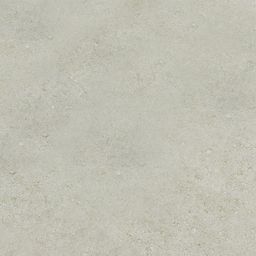 Concrete is a composite material composed of sand bonded with a fluid cement that hardens over time. Our concrete blocks are high-pressure moulded to make them stronger.

Choose wisely
Use concrete blocks, only if floor fastening is not possible.
Colors
Fabric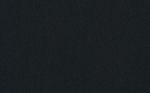 Black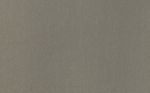 Taupe White
Dimensions
The Inumbrina large is available in one dimension.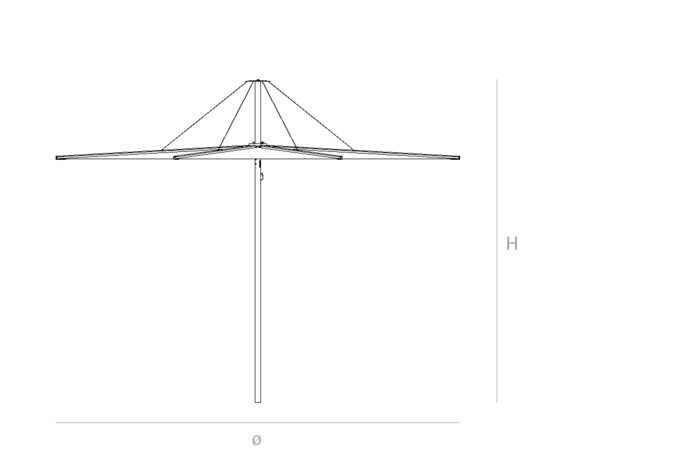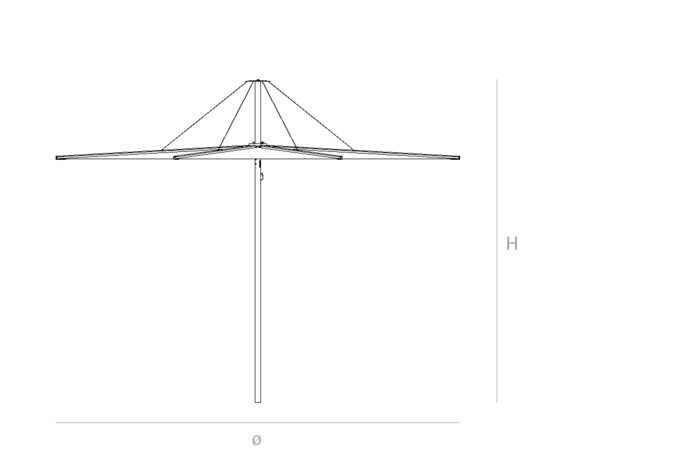 Accessories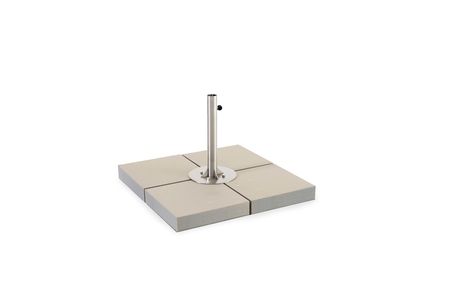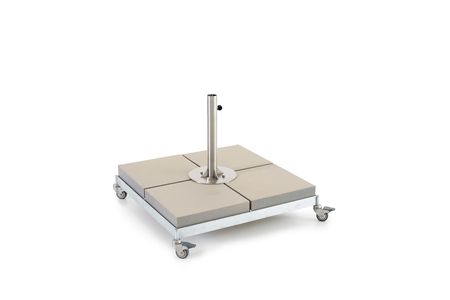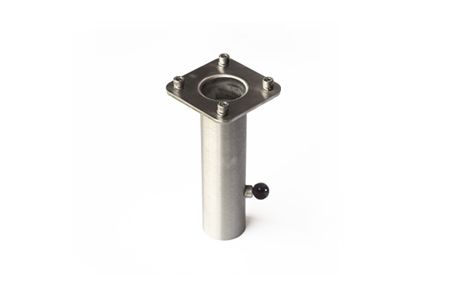 Connection piece for Gargantua & Pantagruel
Floor fastening
Other types of the Inumbrina collection