A terrace loved by all
Pollinkhove, Belgium
At home, Pantagruel, Inumbra, Walrus, Picnik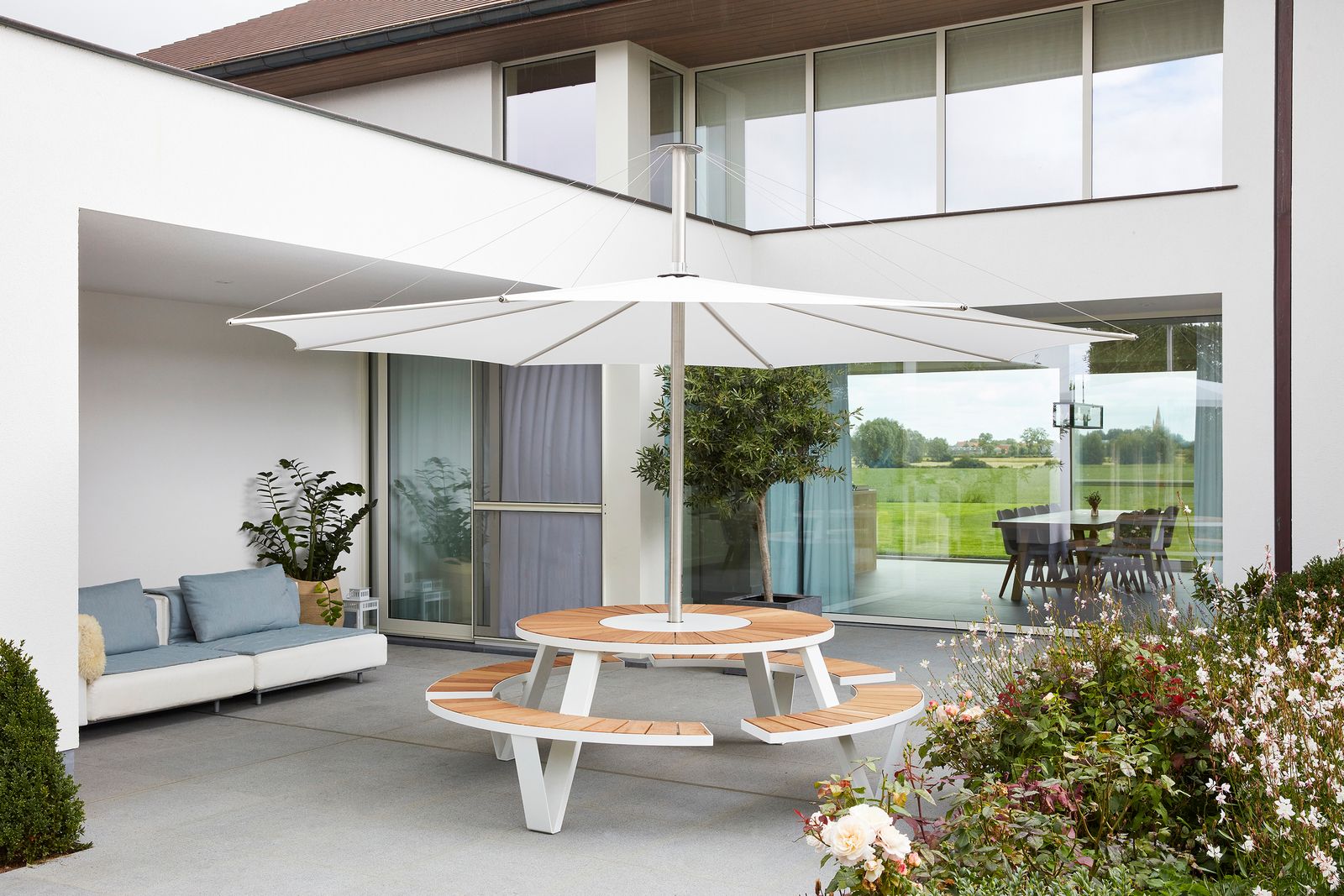 The combination of different outdoor furniture makes that this terrace is loved by each member of the family. For one person the comfy sofa might be the absolute best, while another prefers the cute Picnik table. And although everyone has their preferred seating of choice, all agree that the best memories are the ones spent together.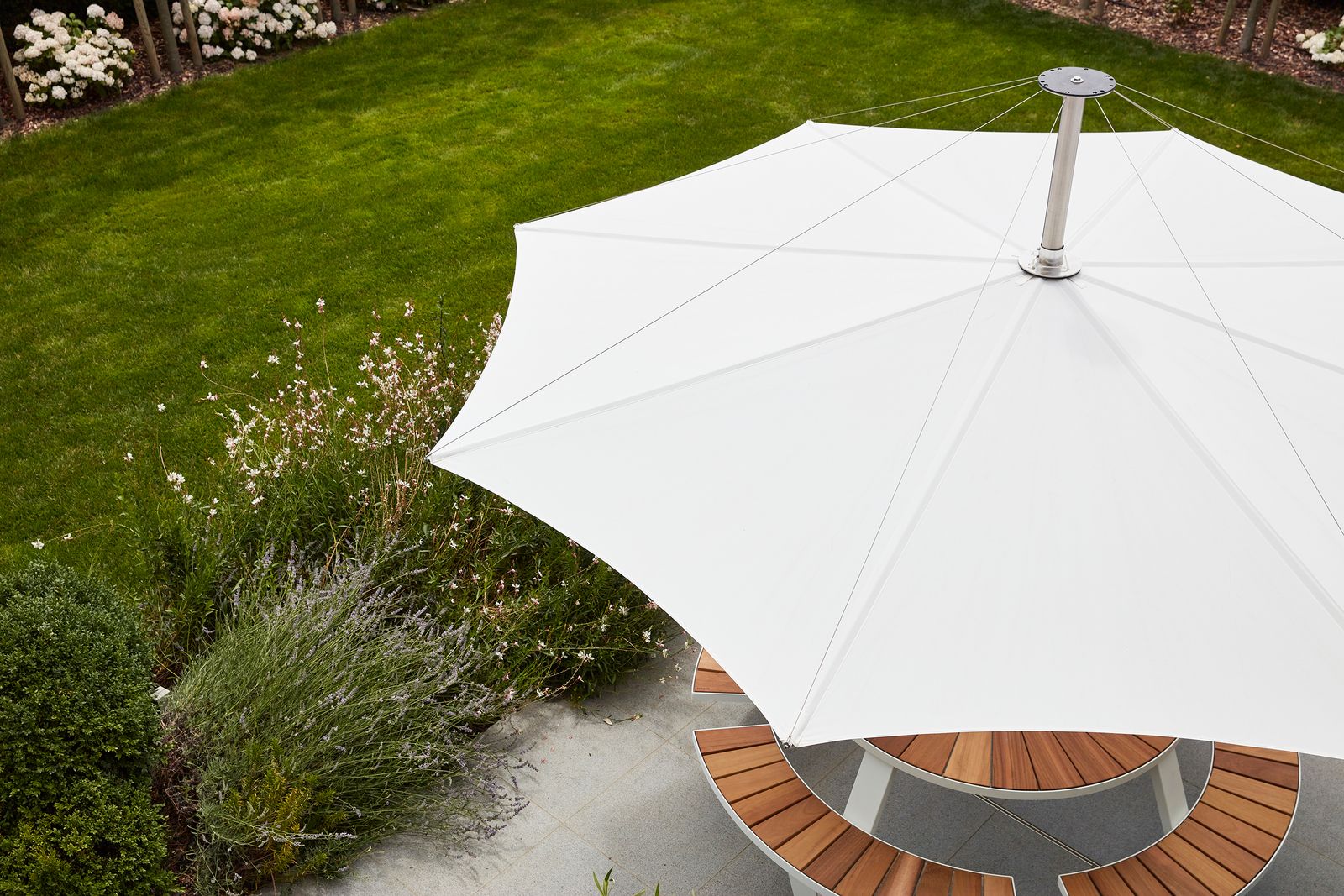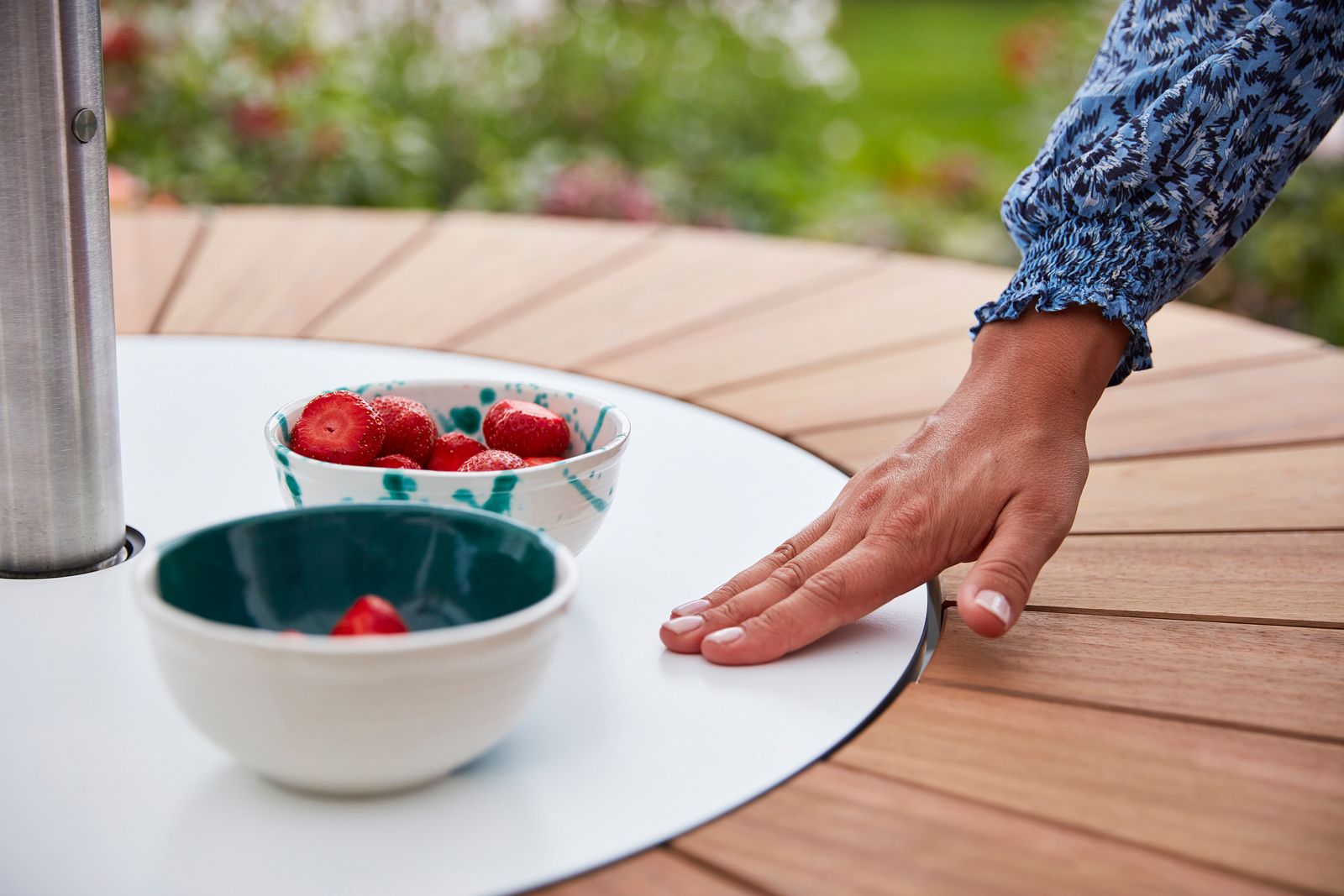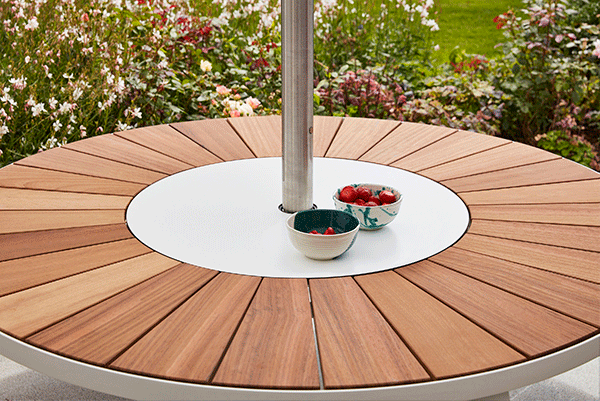 Around the table
The round Pantagruel table is mother's favorite piece. The round table brings friends together and thanks to the ingenious rotating tray, nobody has to get up to pass those delicious strawberries.
With the Inumbra shade in place, everybody is protected from the sun while no leg space is taken up.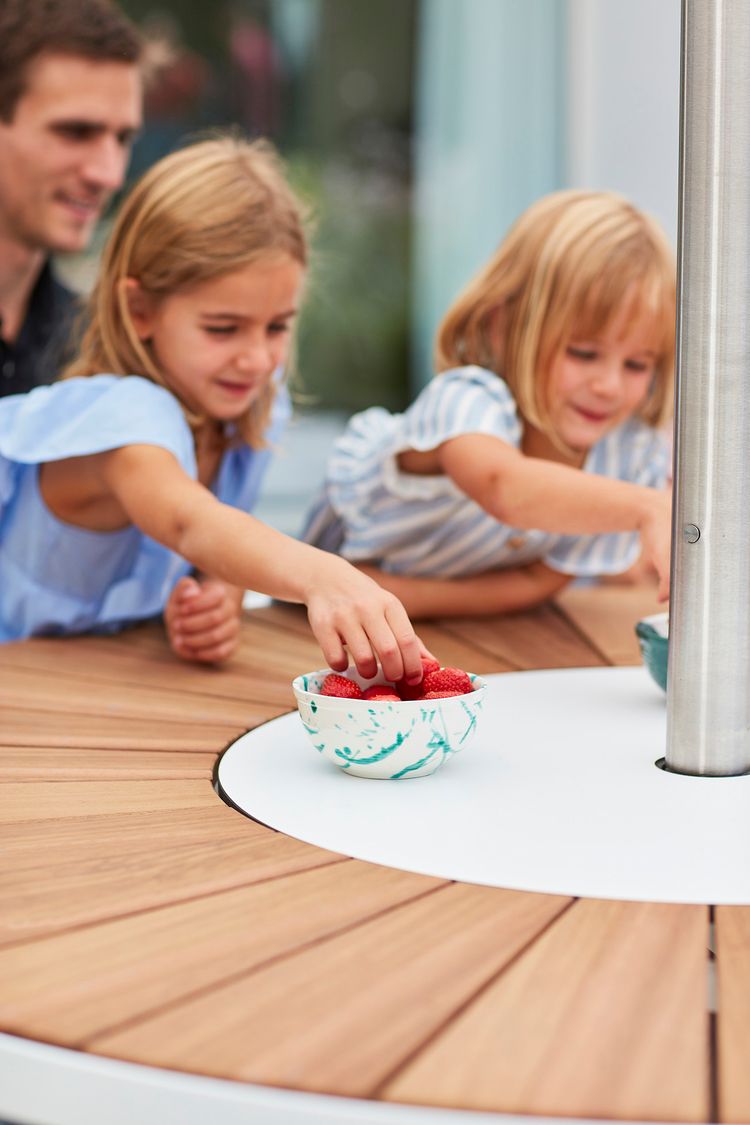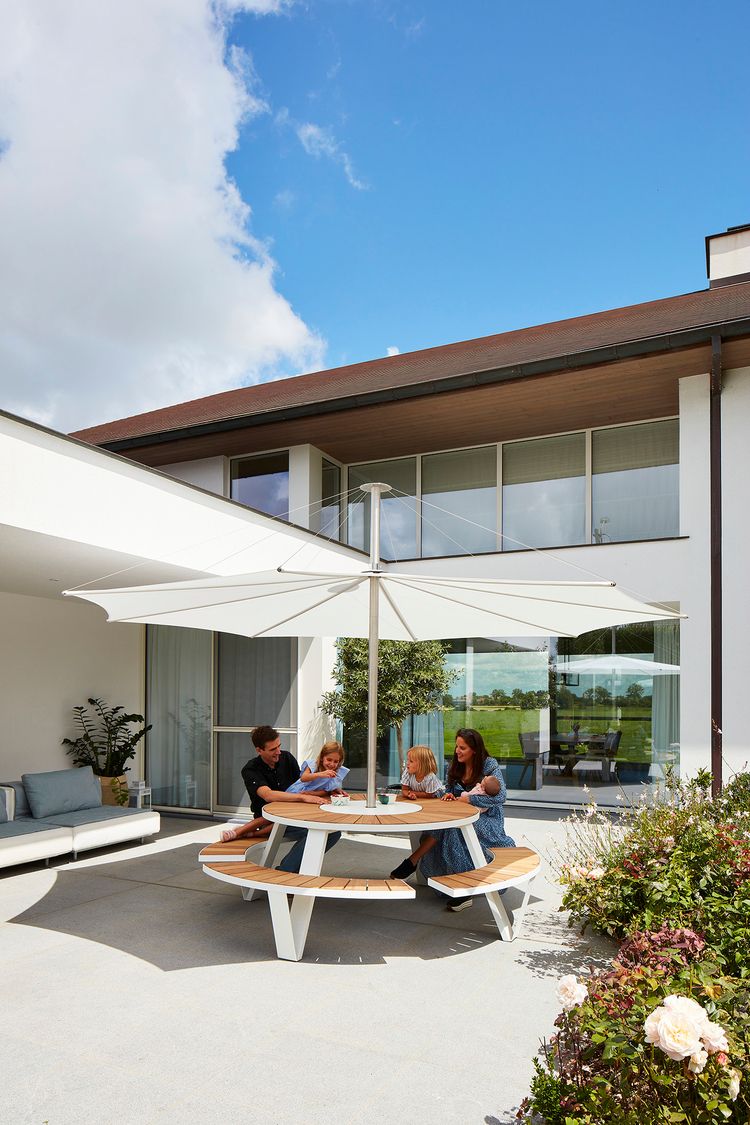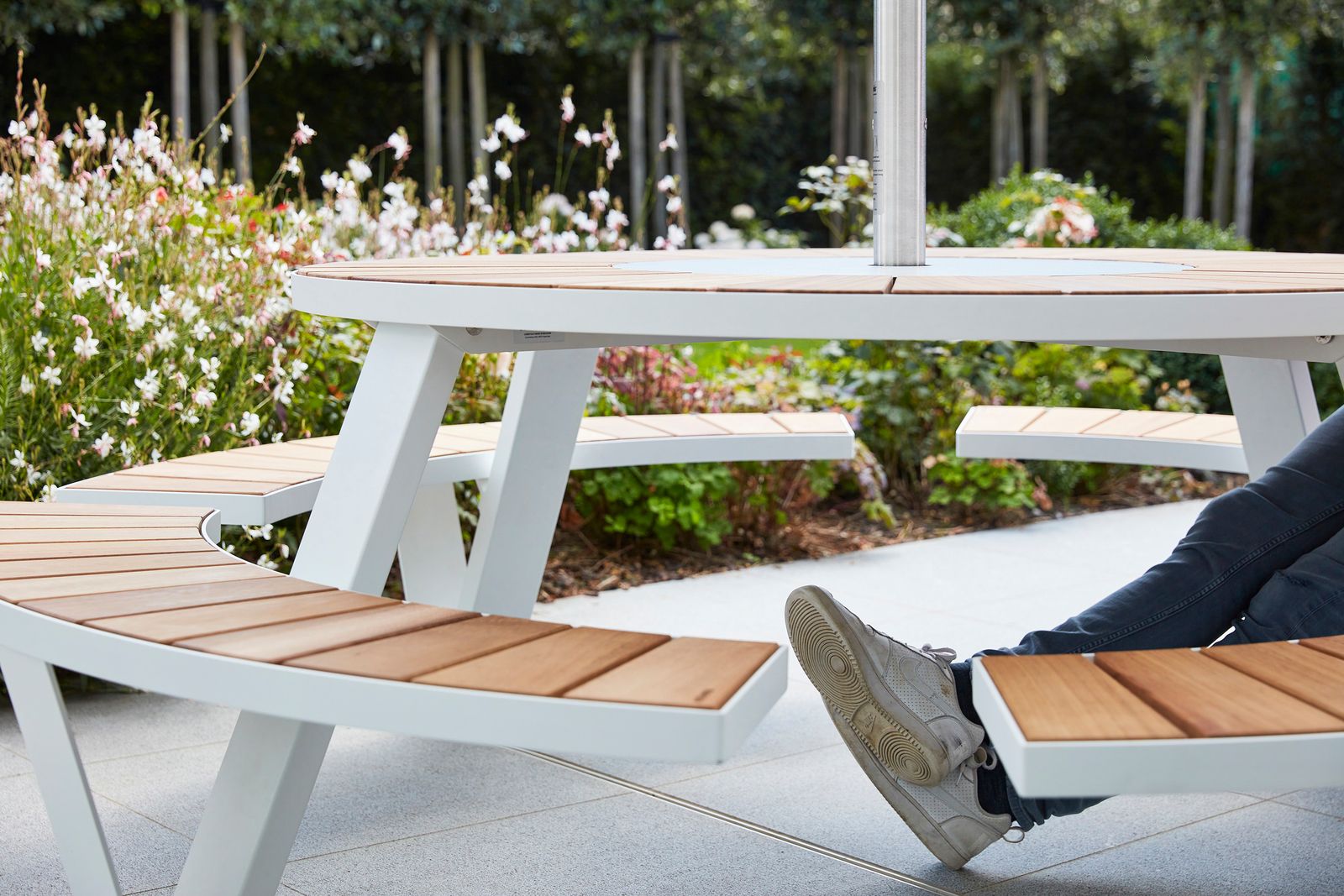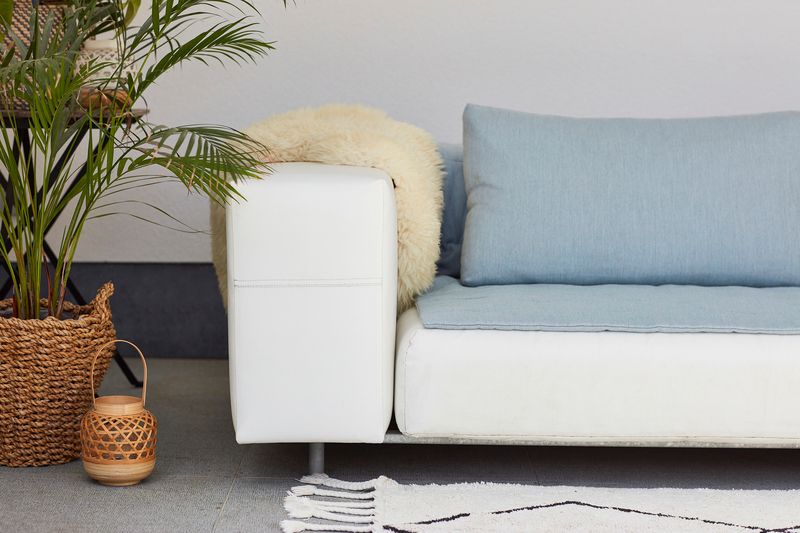 Elegant laziness
The Walrus sofa is father's preferred place to spend the day outside. The soft sofa is super comfortable and always good-looking. He loves the fact that the sofa never needs a cover and that the comfort cushions can simply be stored away inside the sofa itself.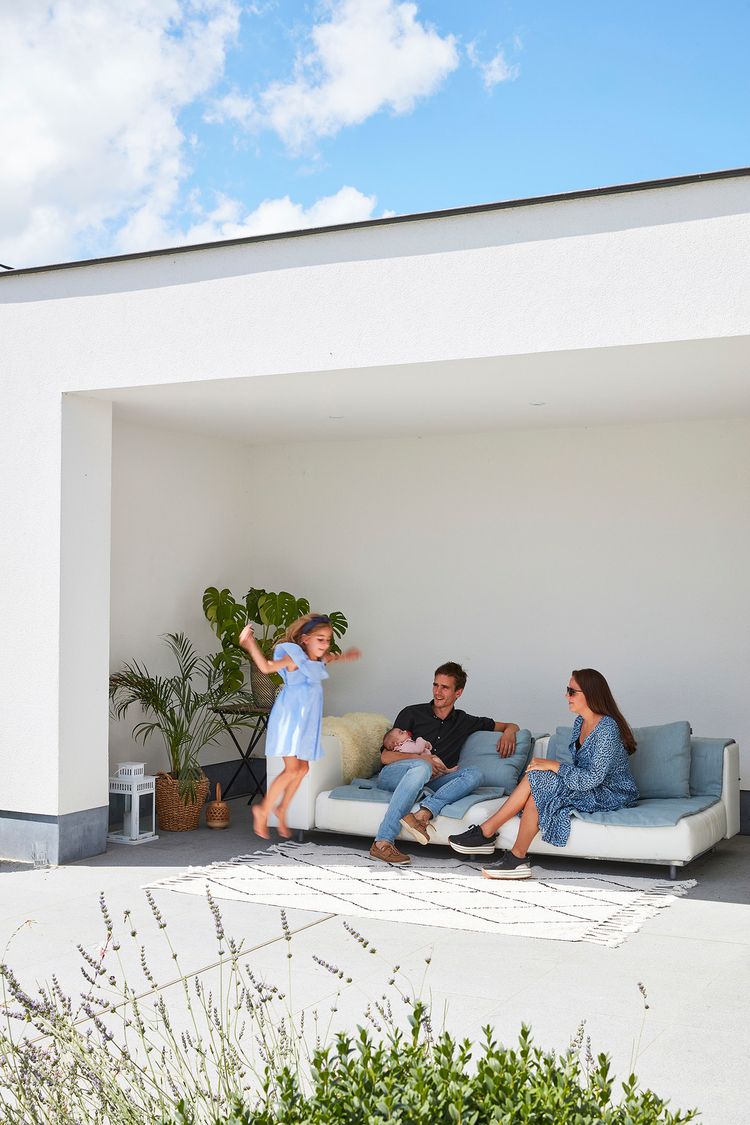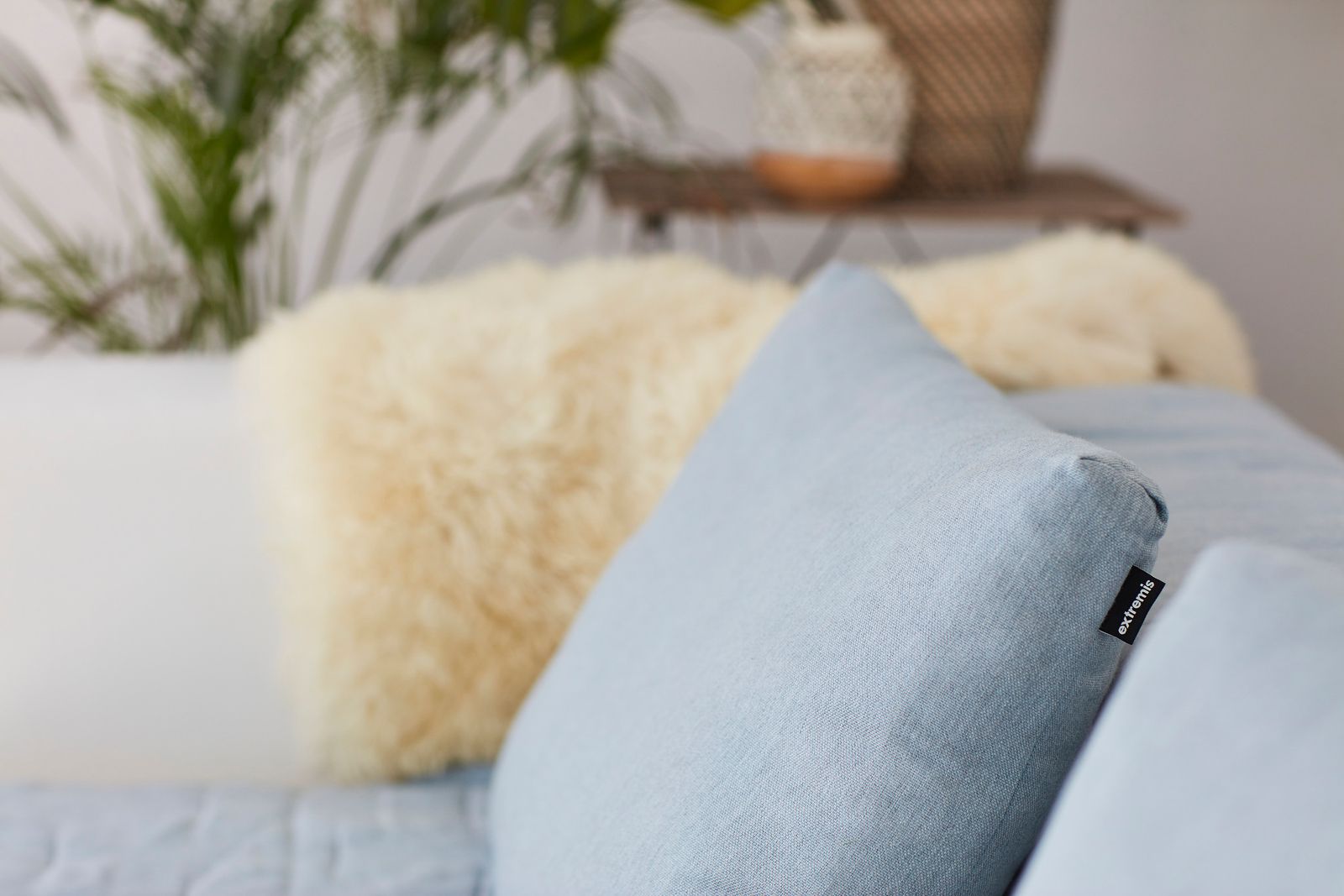 The cutest table
The youngest member of the family spends her days on the Picnik table next to the fragrant and colorful flowers. The simple design of the table blends easily with the garden making the table a subtle eye-catcher.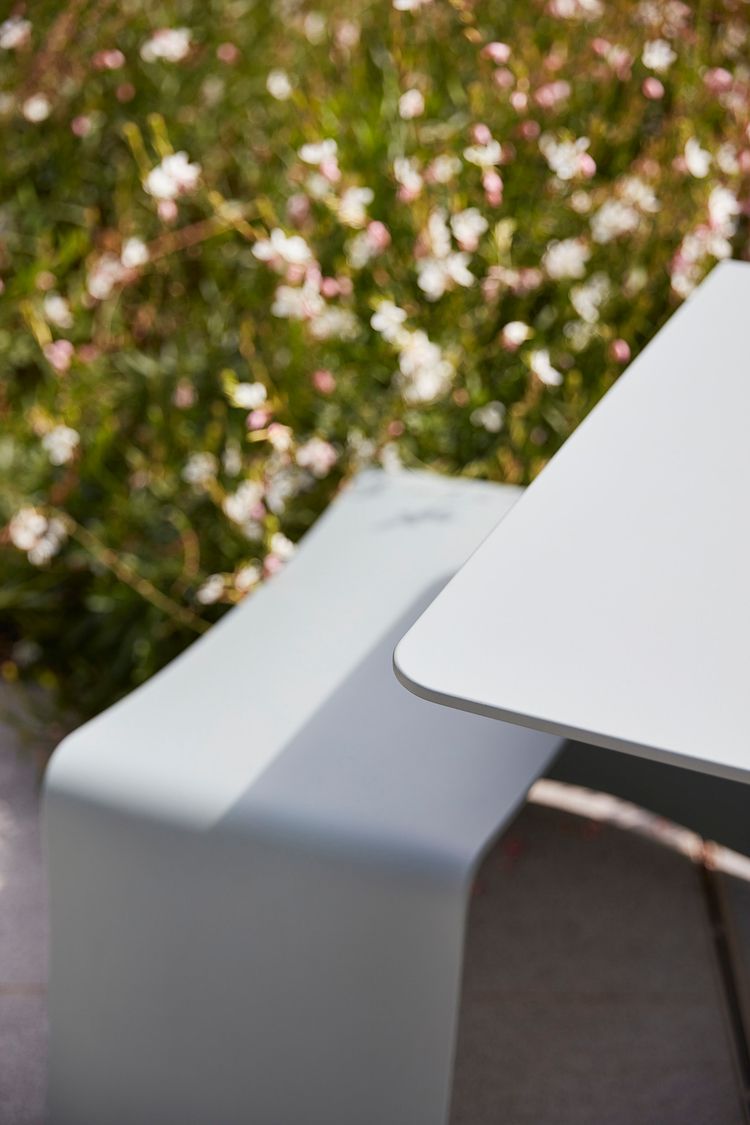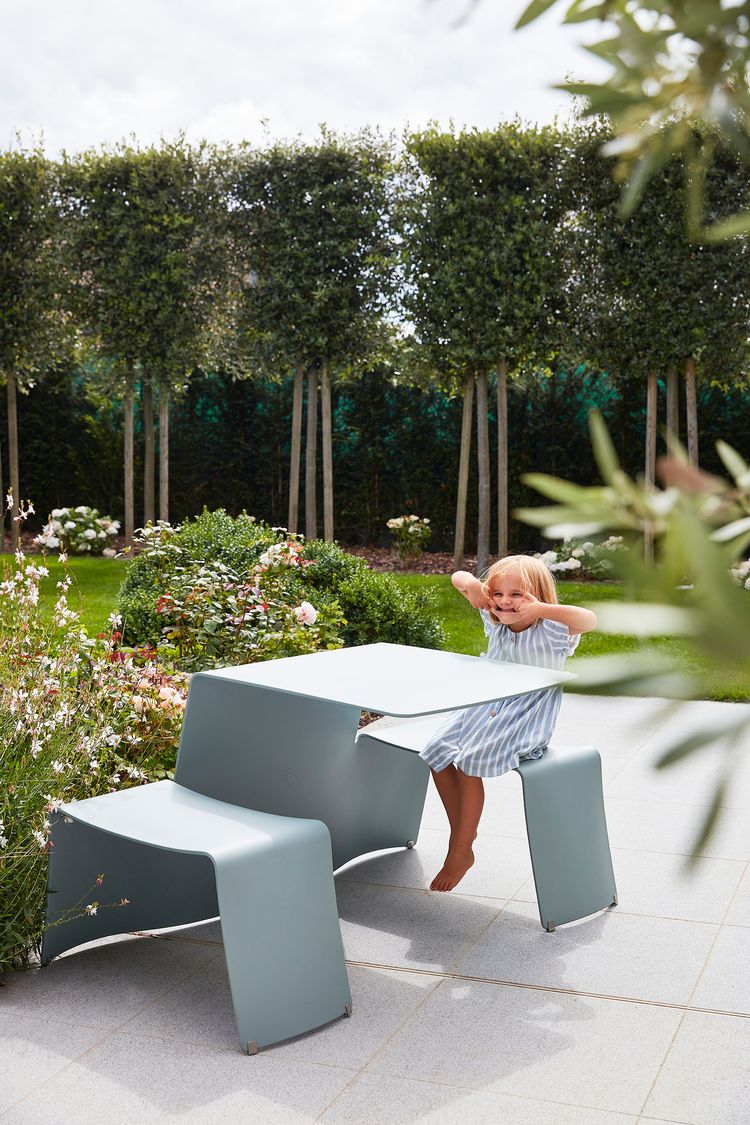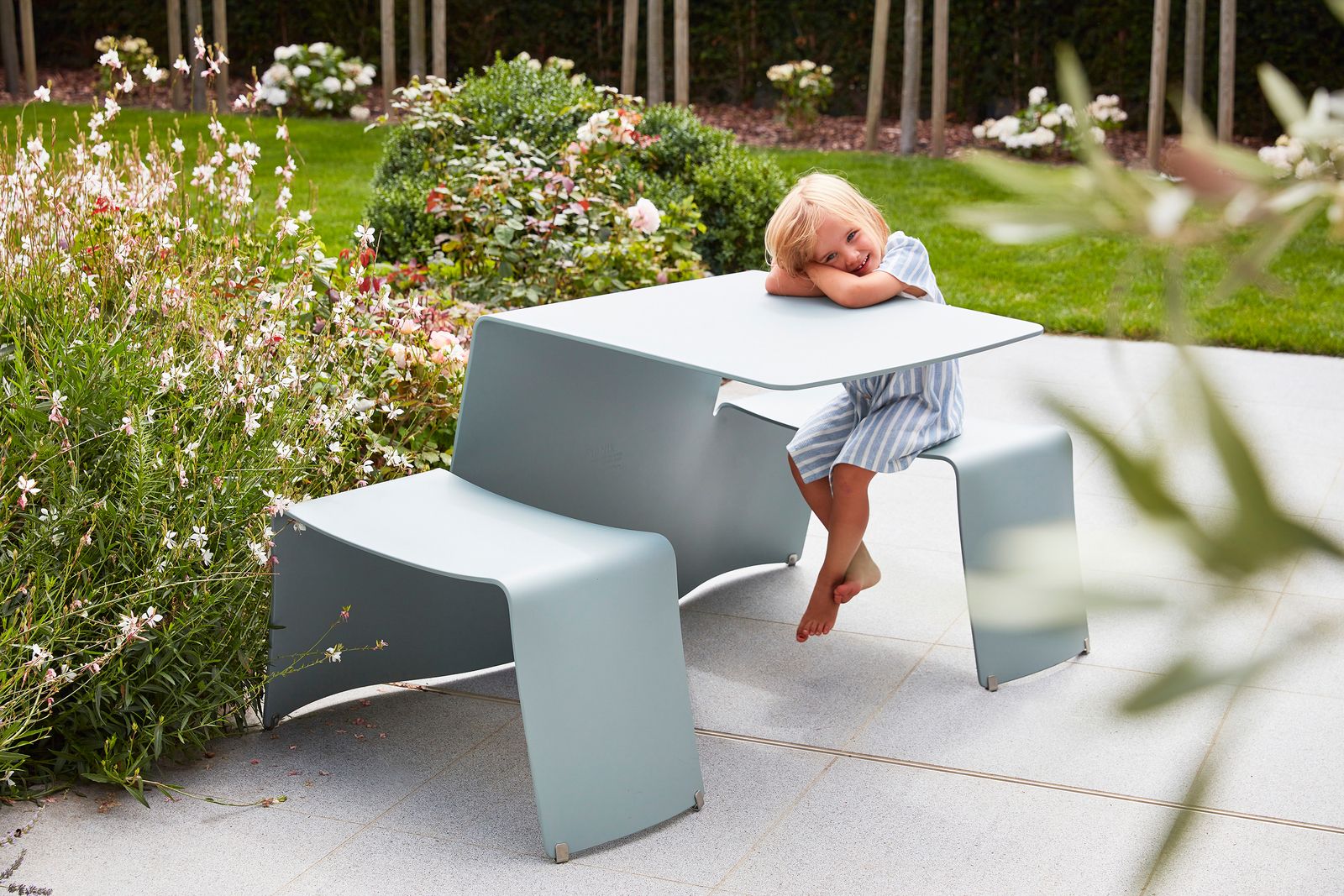 Pictures by Beeldcollectief