The biennale Architettura
Venice, Italy
In projects, Bistroo, Tiki, Virus, Pantagruel, Captain's Chair, Inumbrina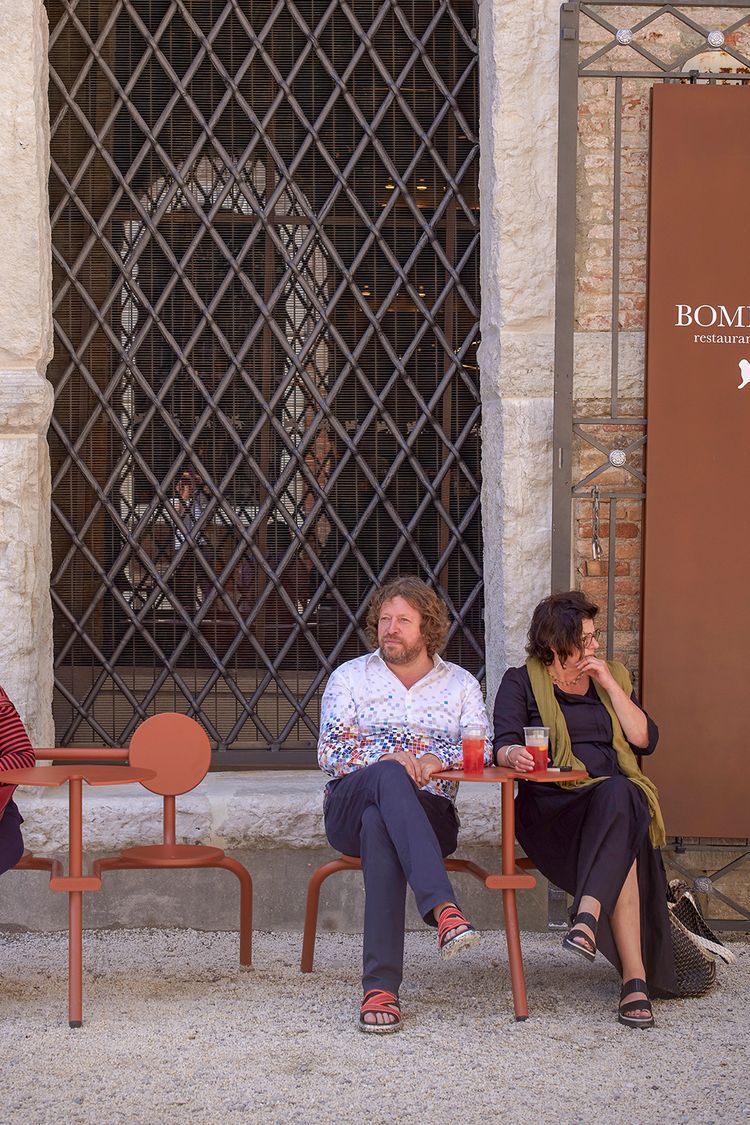 Venice is the Mecca of architecture and some people even refer to the Architecture Biennale as 'the holy grail' for everyone with an interest in design. It's a trendsetting event where you can discover unconventional exhibitions and events. So we couldn't be more proud when we received a substantial order from the Biennale organization!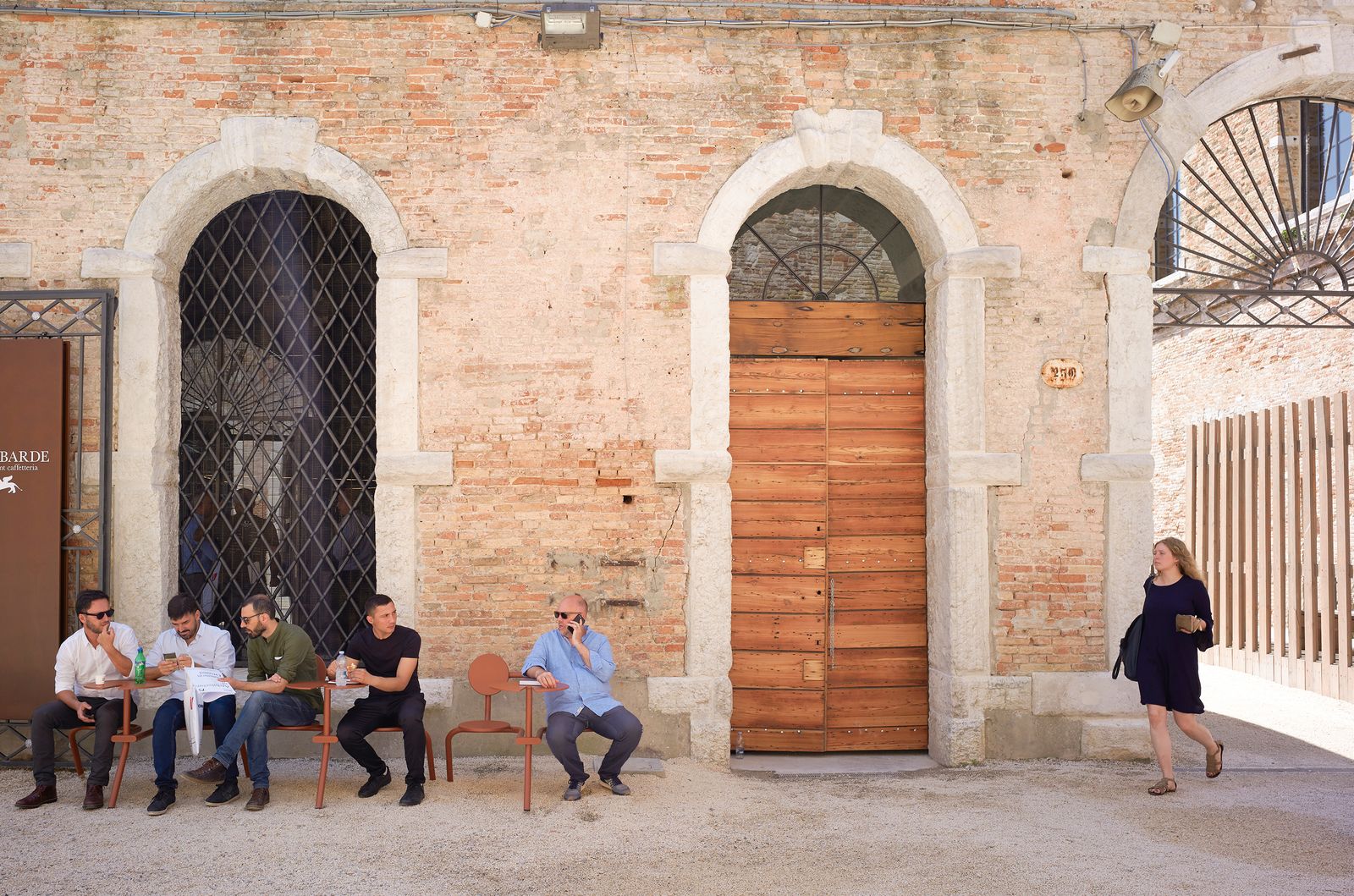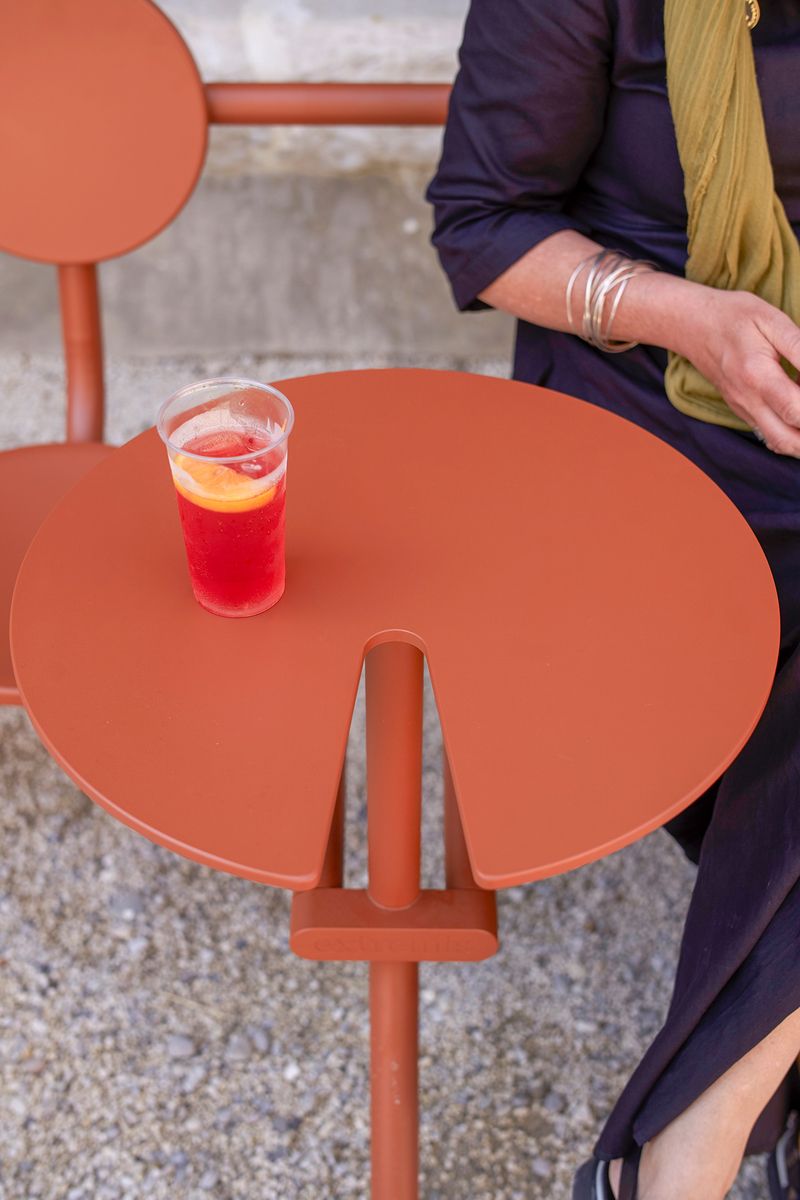 Furnished courtyards
Several Extremis products such as Bistroo, Virus picnic tables, Inumbrina shades, Pantagruel high tables and Tiki bar stools furnish the outdoor areas of the new restaurant Bombarde located in the middle of the Arsenale. The cozy courtyards are the perfect spot to relax and let the impressions of the show sink in.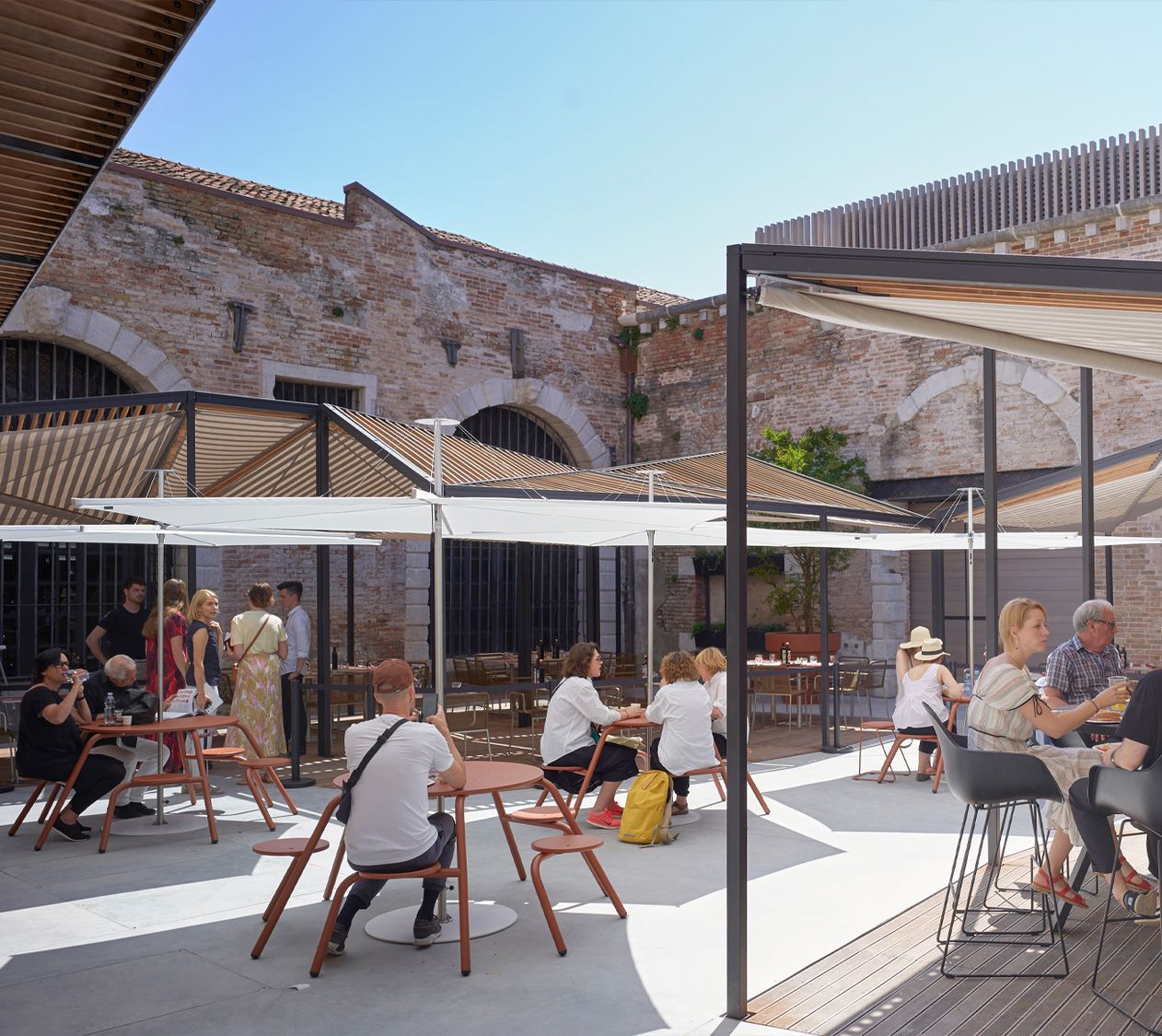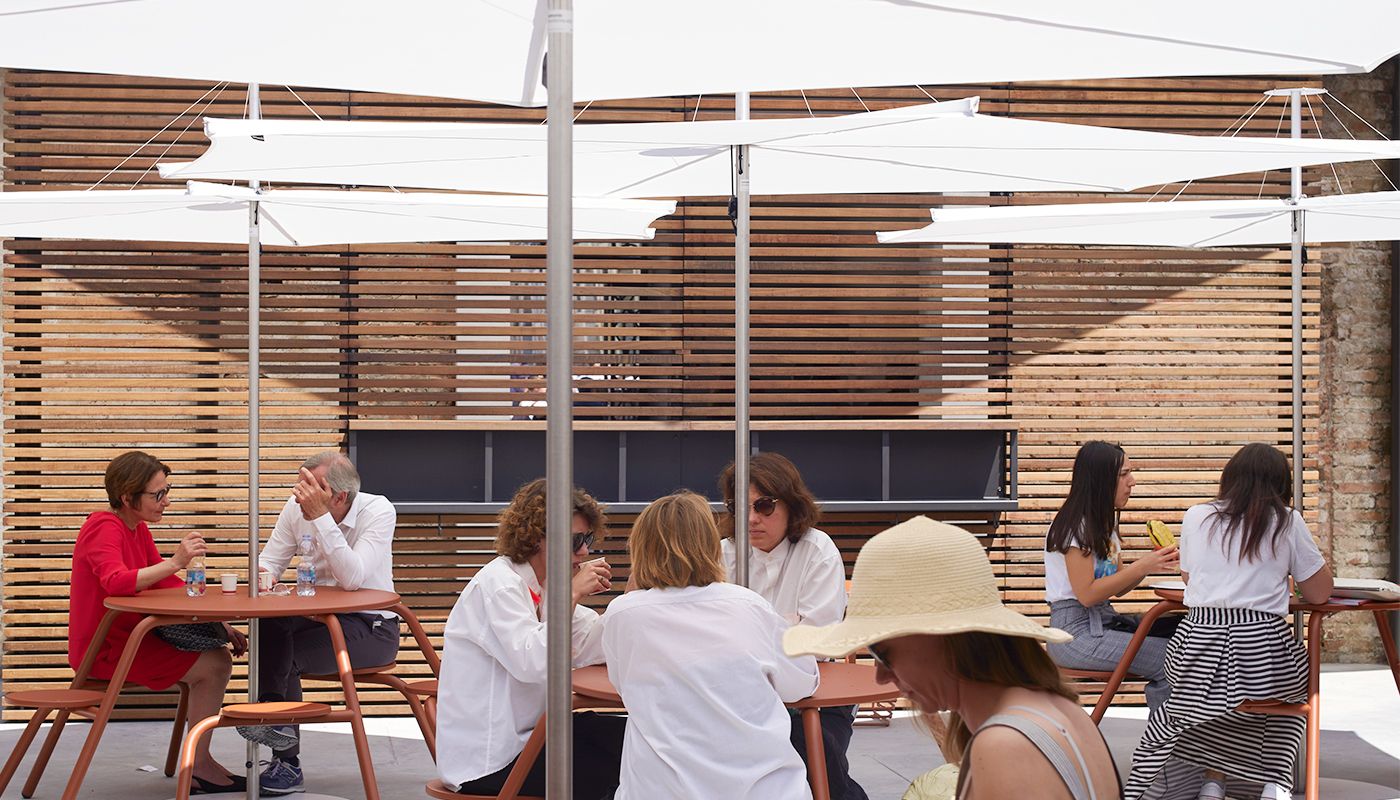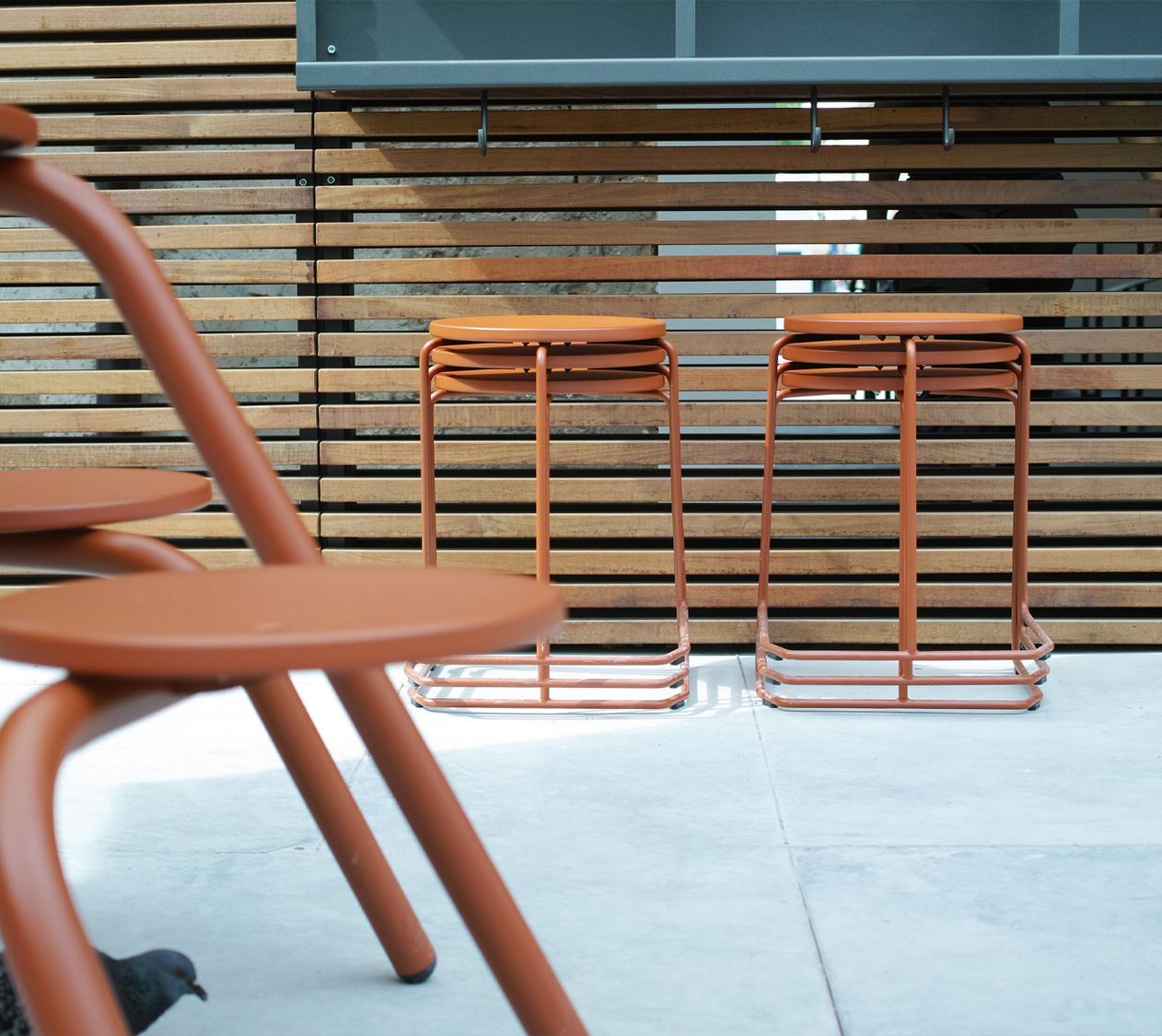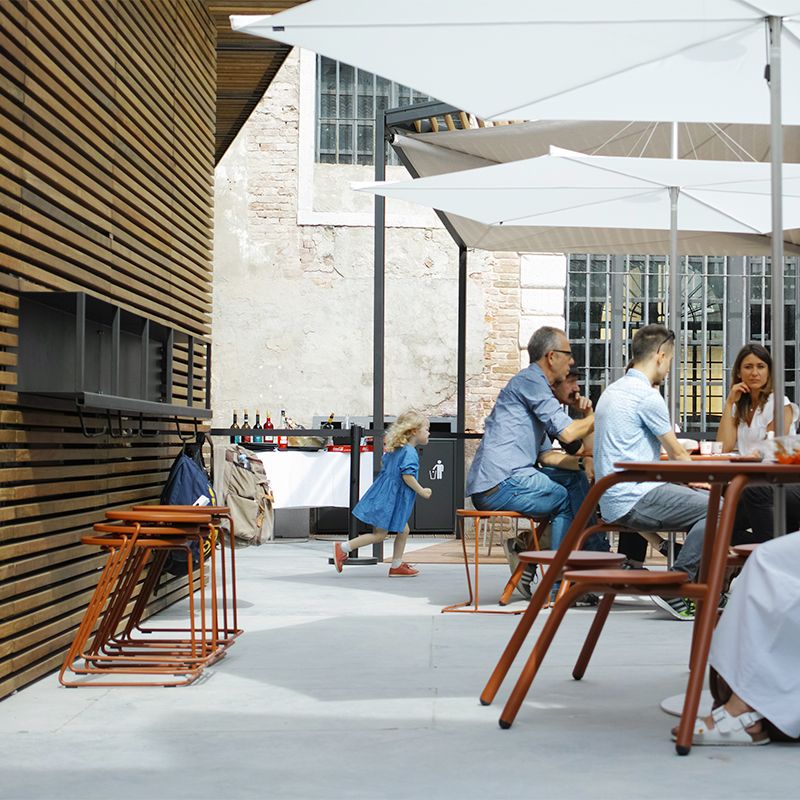 Freespace
The curators of the 16th International Architecture Exhibition are Yvonne Farrell and Shelley McNamara of Irish architects Grafton. They titled this years edition "Freespace" which they say describes "a generosity of spirit and a sense of humanity at the core of architecture's agenda". They've invited a selection of like-minded architects to demonstrate these qualities with three-dimensional installations of "scale and quality". Besides that, you can visit the national pavilions of 63 participating countries or attend one of the creative events in locations around Venice.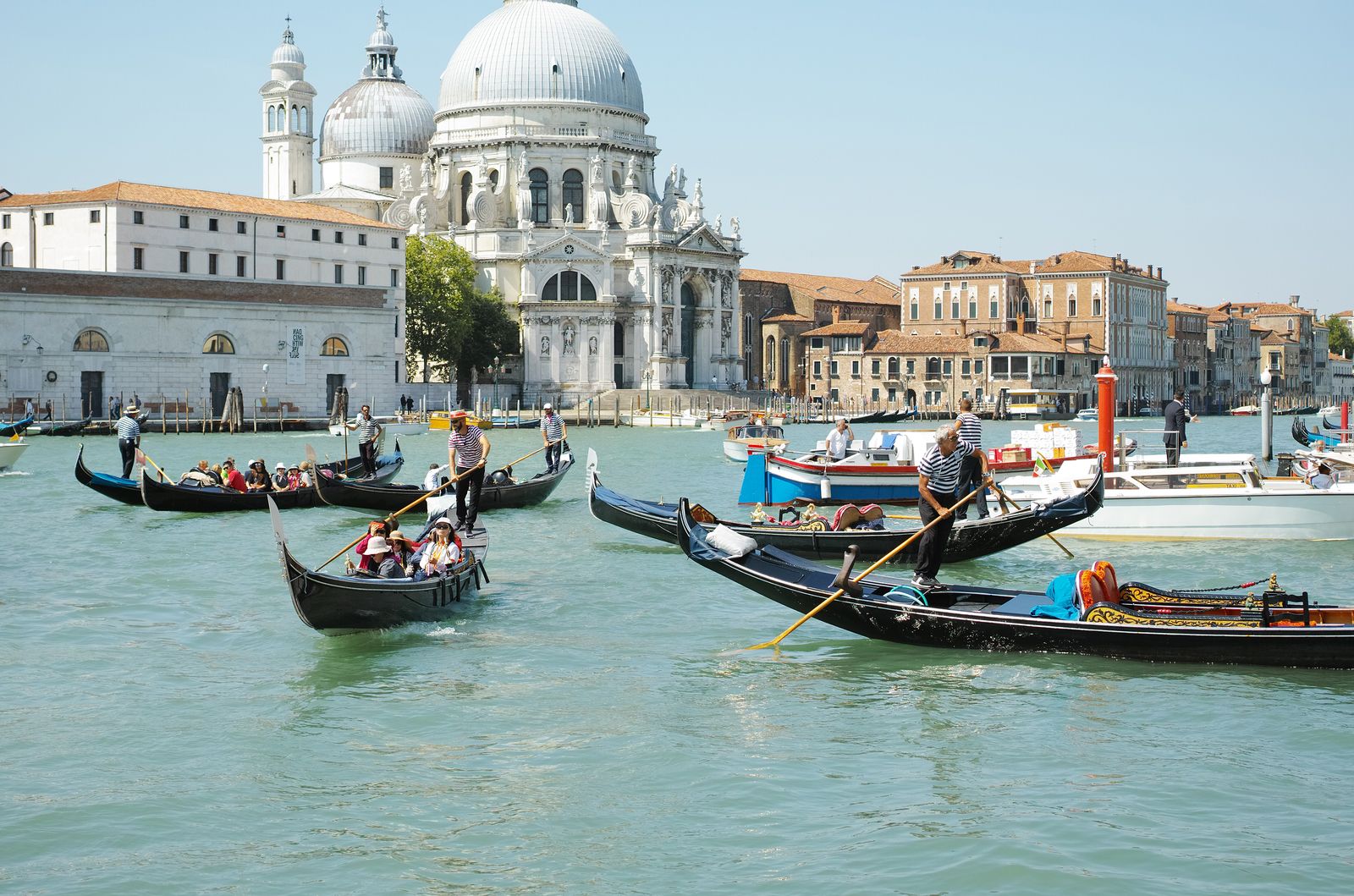 Pictures by Julien Lanoo / The biennale Architettura 2018