This was Interieur 2018
Oct '18
"Interieur Kortrijk is a home game for us, in the sense that we are located pretty close by, about 60 km from here", says big boss Dirk Wynants. "But it is also our only opportunity to actually get in touch with end users. After all, those are the people we design our furniture for. And it is extremely interesting to receive feedback from them, rather than only the professionals we see at our other exhibitions."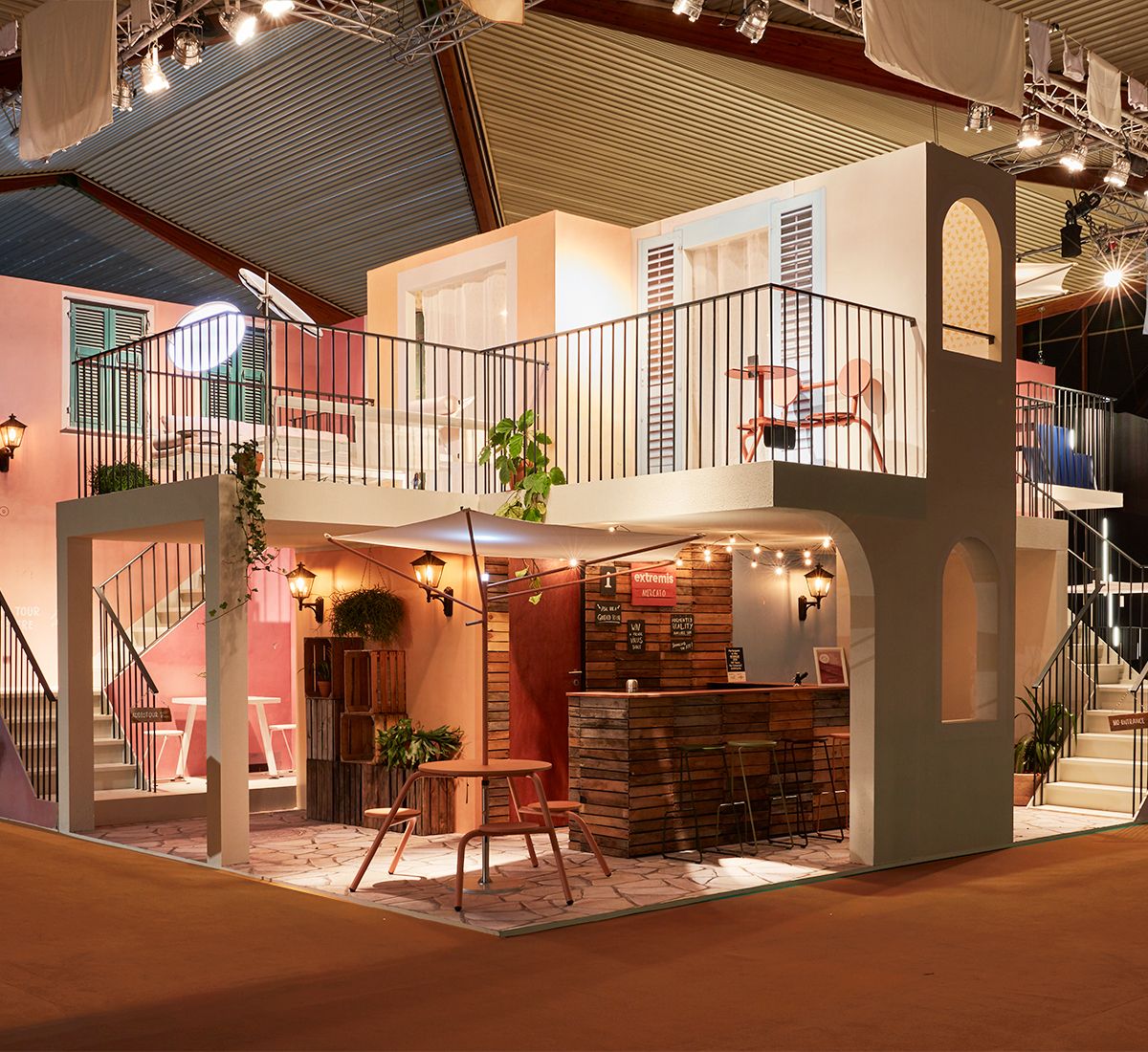 In cities, where 70% of the world's population will live in about 30 years, intelligent and efficient use of space is crucial. The Extremis stand at Interieur showed how the smallest spaces can be used in the most efficient and multifunctional way.

On the Italian Riviera every square centimetre has always been used optimally, which is why we took Cinque Terre as our inspiration. The result is a colourful setting with hidden corners everywhere.
Rocco tells the story
The houses with their terraces and balconies nestle against the mountain flank and look out over an azure blue sea. It doesn't get any cosier than this!

We also provided more information about the extra functionalities that our furniture offers, in a pretty playful way. We organised an audio tour where people could hear from an Italian called Rocco who talks about the furniture, what the intention is and how it is used in his town.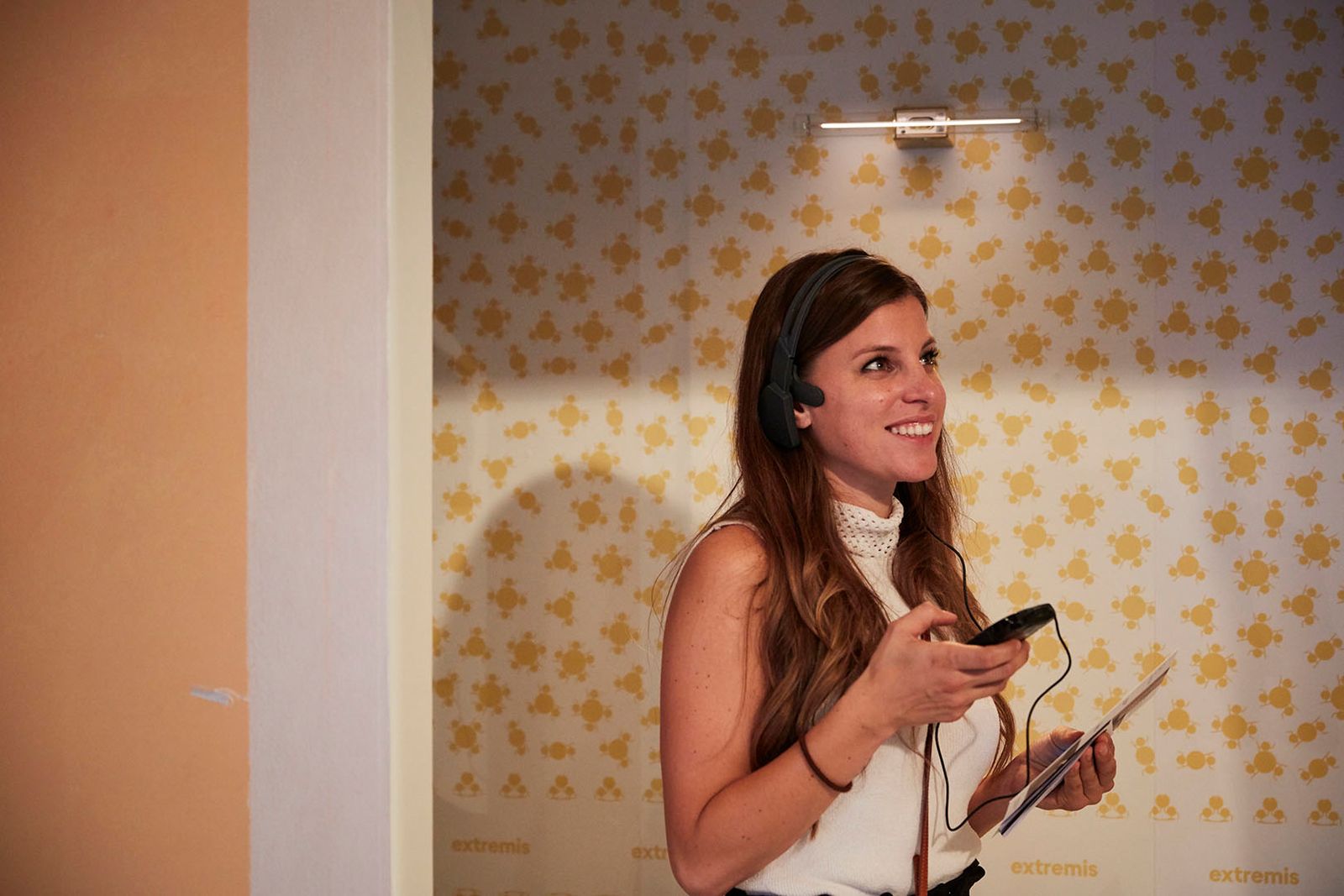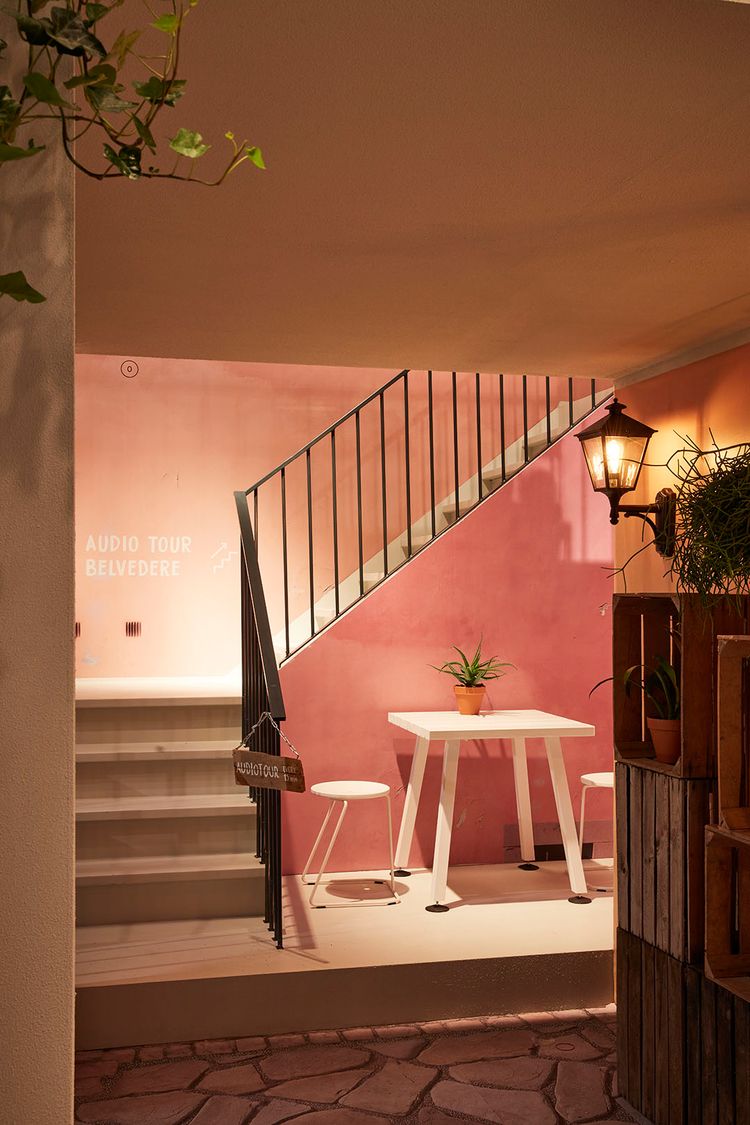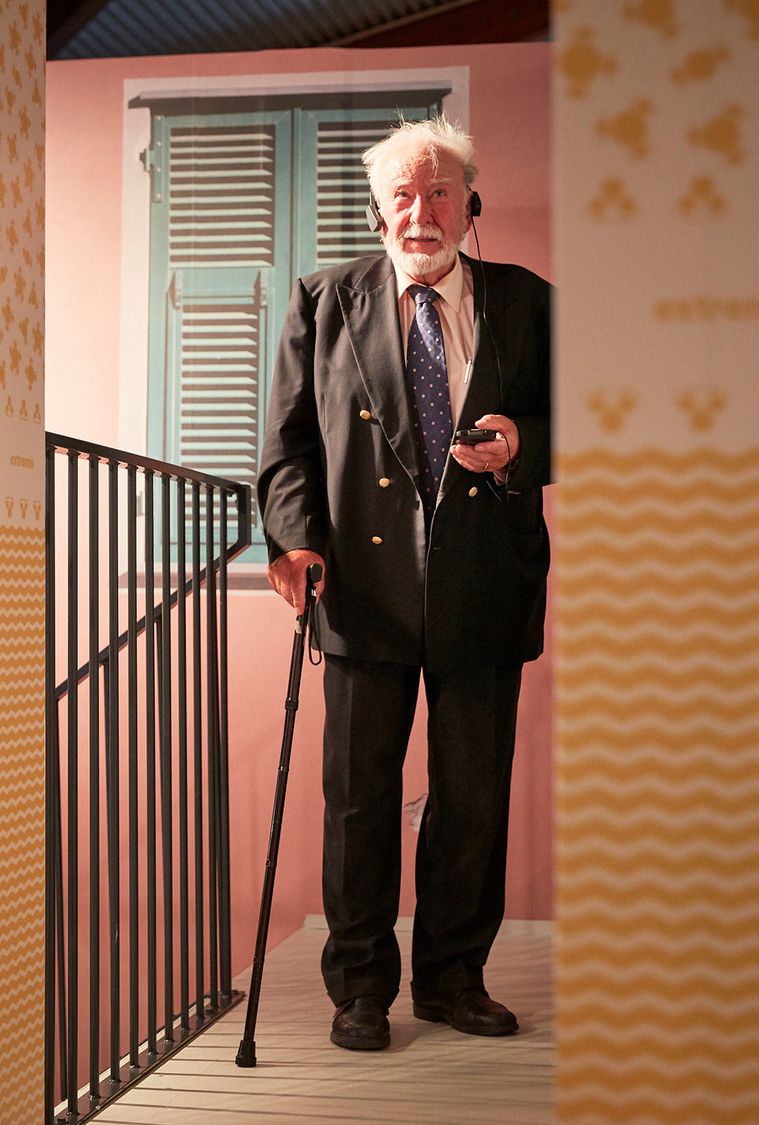 Our 'tools for togetherness' easily accommodate large hordes of people, but we also focus on smaller groups. Extremis' latest pieces of furniture effortlessly combine compact and playful design with sturdiness and durability.
Bistroo table
Fresh and new
The newest Extremis design is called Bistroo, since this two-seater feels right at home against the backdrop of a cosy, compact bistro. Sit side by side watching people go by as you enjoy your drinks or have a bite to eat. Or why not simply enjoy a magnificent view.

Sample this laid-back lifestyle at Interieur, where you will find Bistroo on the balcony of an apartment. Roll out of bed, rub your eyes and ask yourself if there is anything more beautiful than this. La vita è bella!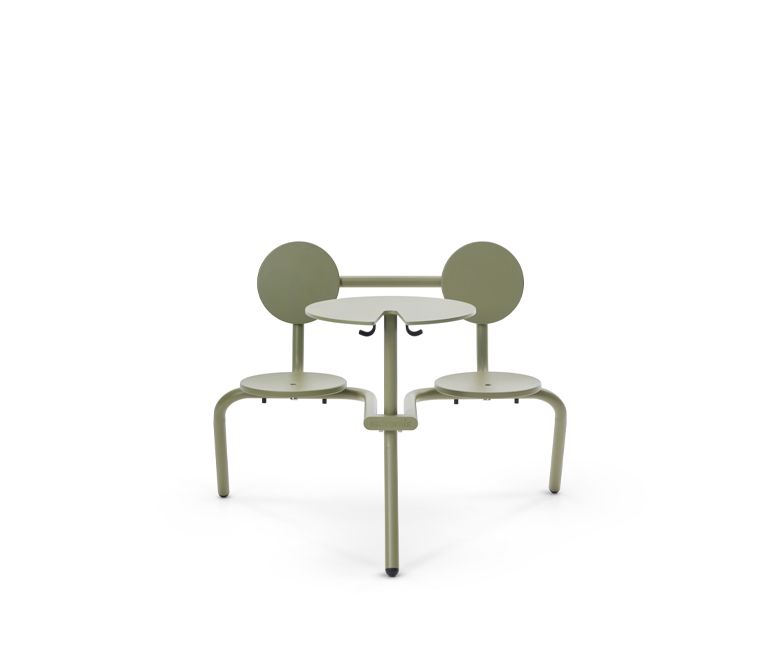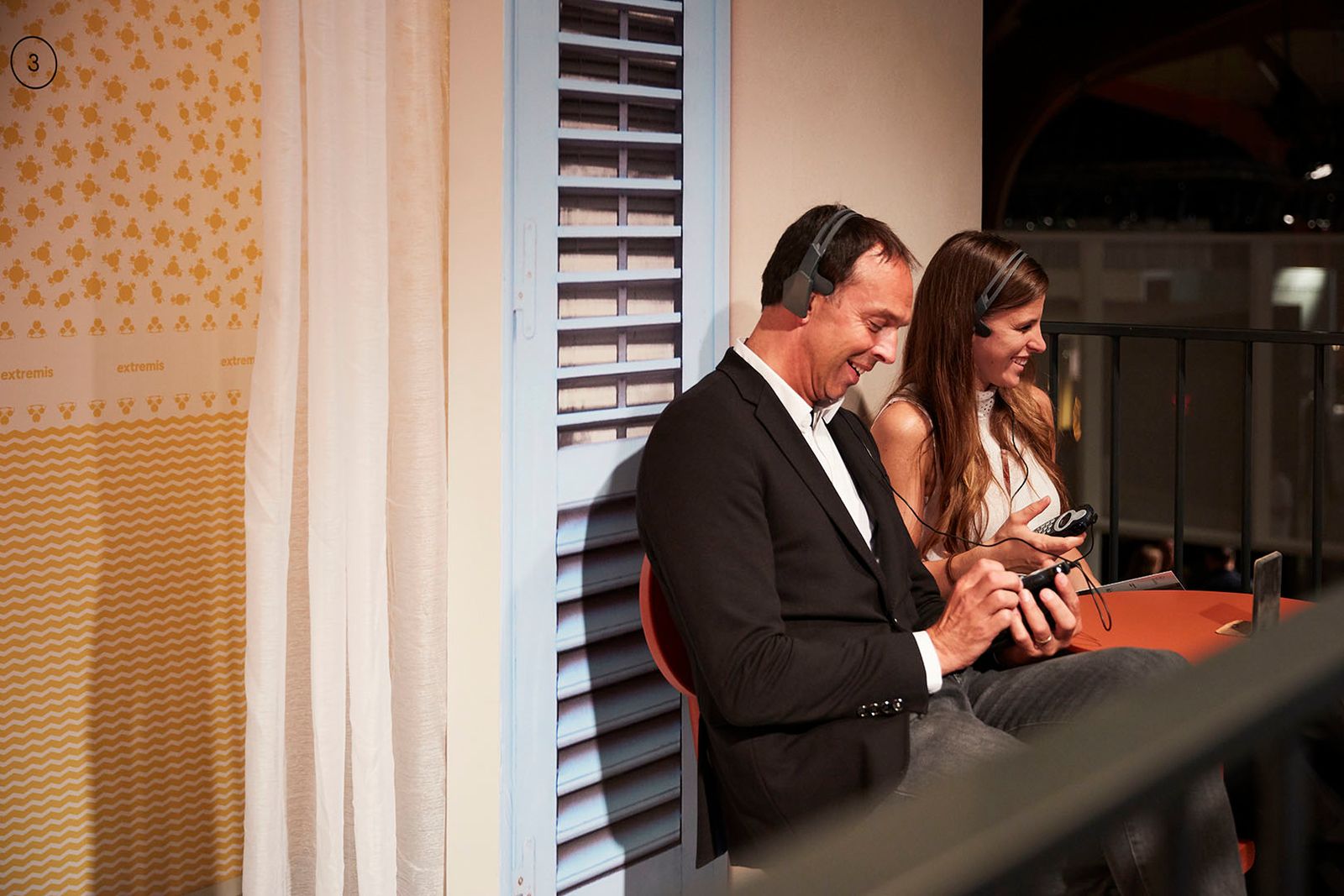 Bistroo is made for true love. My momma always says: "love is not about staring at each other, but about looking in the same direction" and momma is always right, isn't she?
10 years of Kosmos lounger
Kosmos was launched exactly 10 years ago, and is probably the most compact piece of furniture in the entire Extremis collection. Within a diameter of 2.6 metres you will find everything you need to fully enjoy the outdoors: a dining table with 9 seats, sofa, sun beds, shade and lighting. You can go from lunch mode to siesta mode simply by lowering the table surface.

Other compact designs
Spaces are not just meant to be filled, they should be lived. Sol+Luna is a sofa and sunbed in one, which makes it the perfect response to a growing need for optimal use of space. The Tiki barstool and Virus picnic table with matching Acacia parasol are playful and space-conscious designs for today's young city dwellers.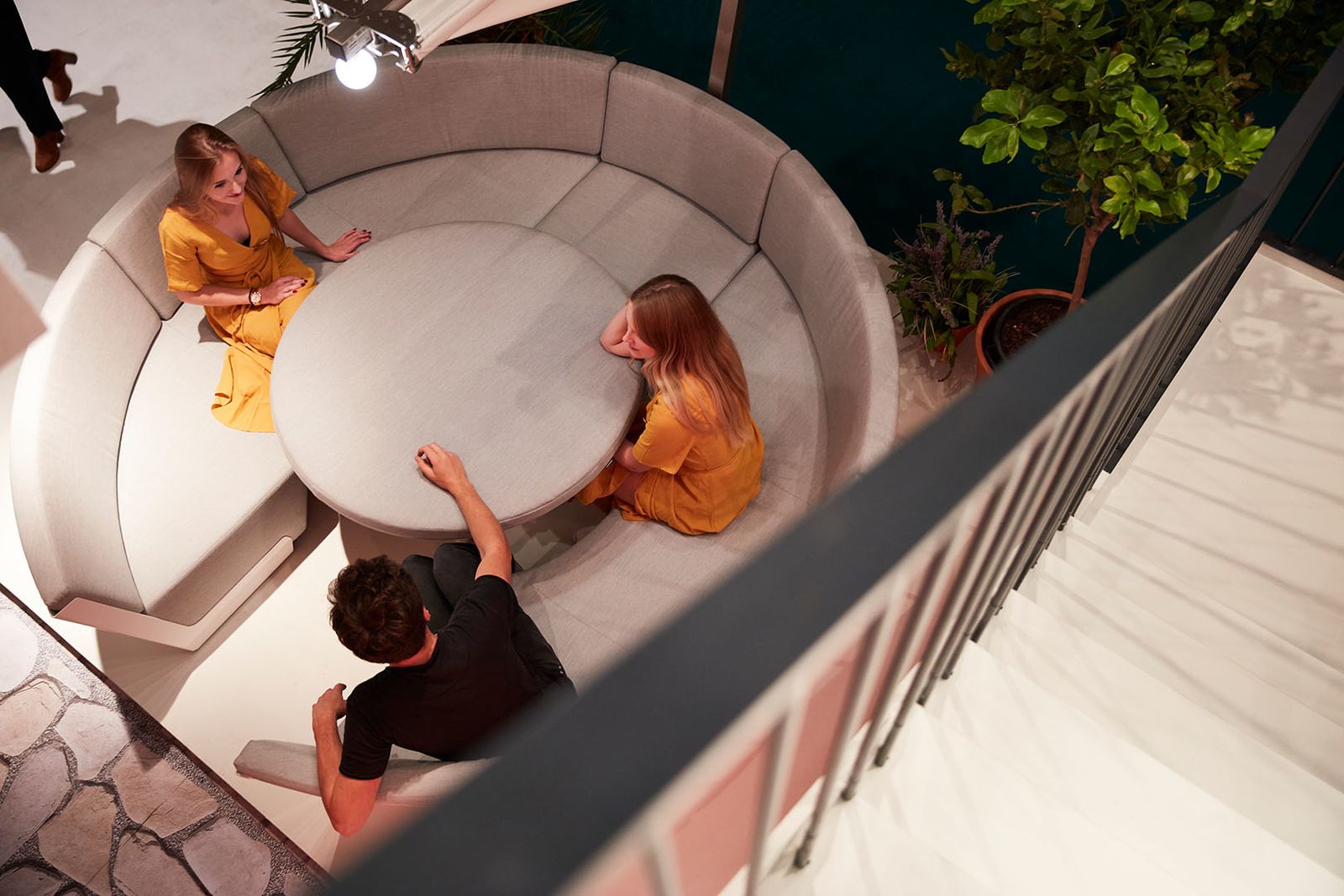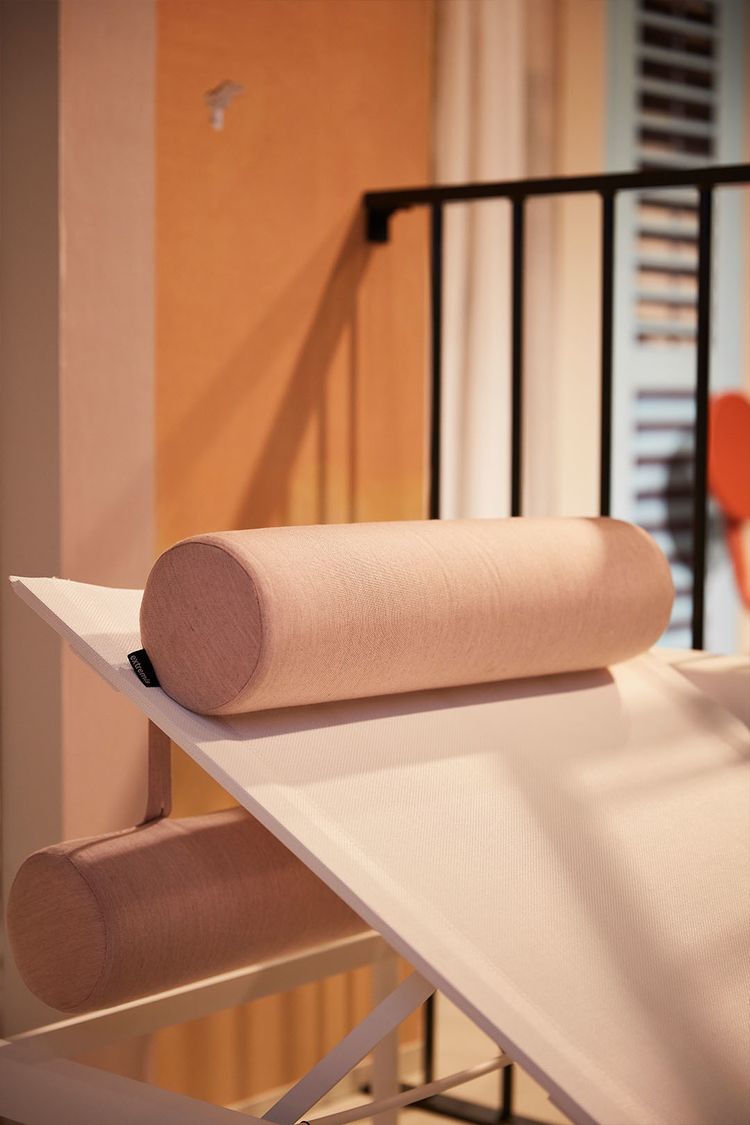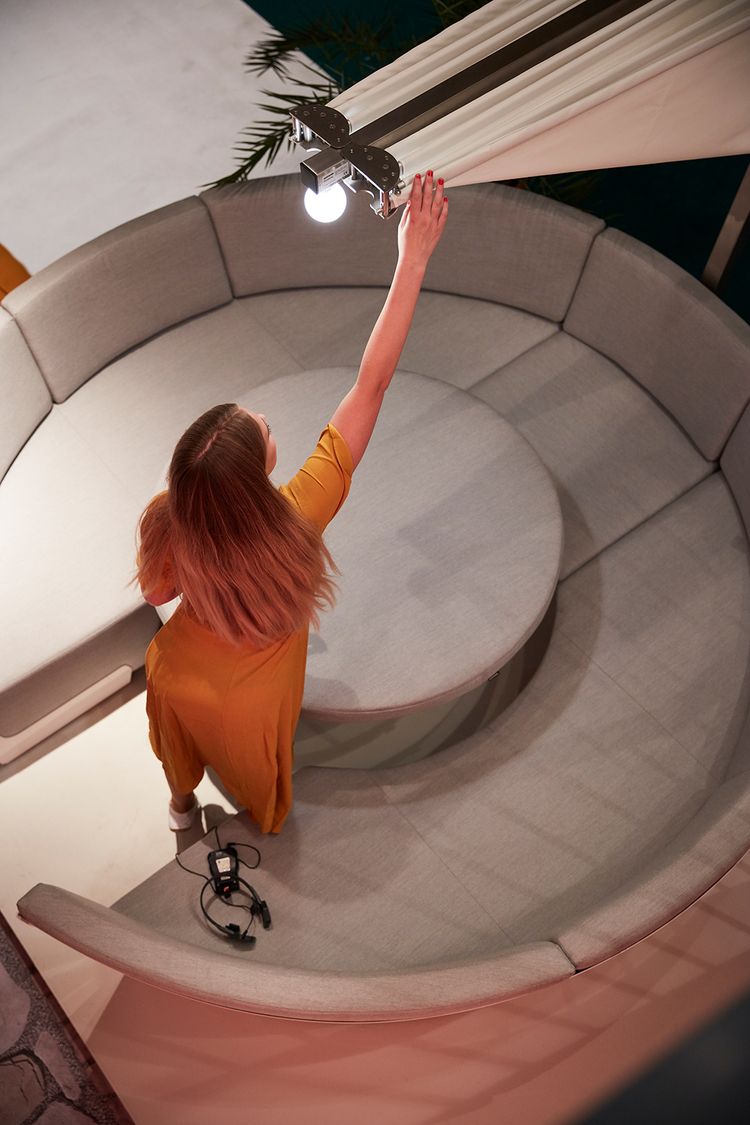 With Kosmos, you can go from lunch mode to siesta mode simply by lowering the table surface.