Bar Bernard, a spectacular rooftop bar
Watou, Belgium
In projects, Marina, Captain's Chair, Pantagruel, Inumbra, Virus, Bistroo, Tiki, Sol+Luna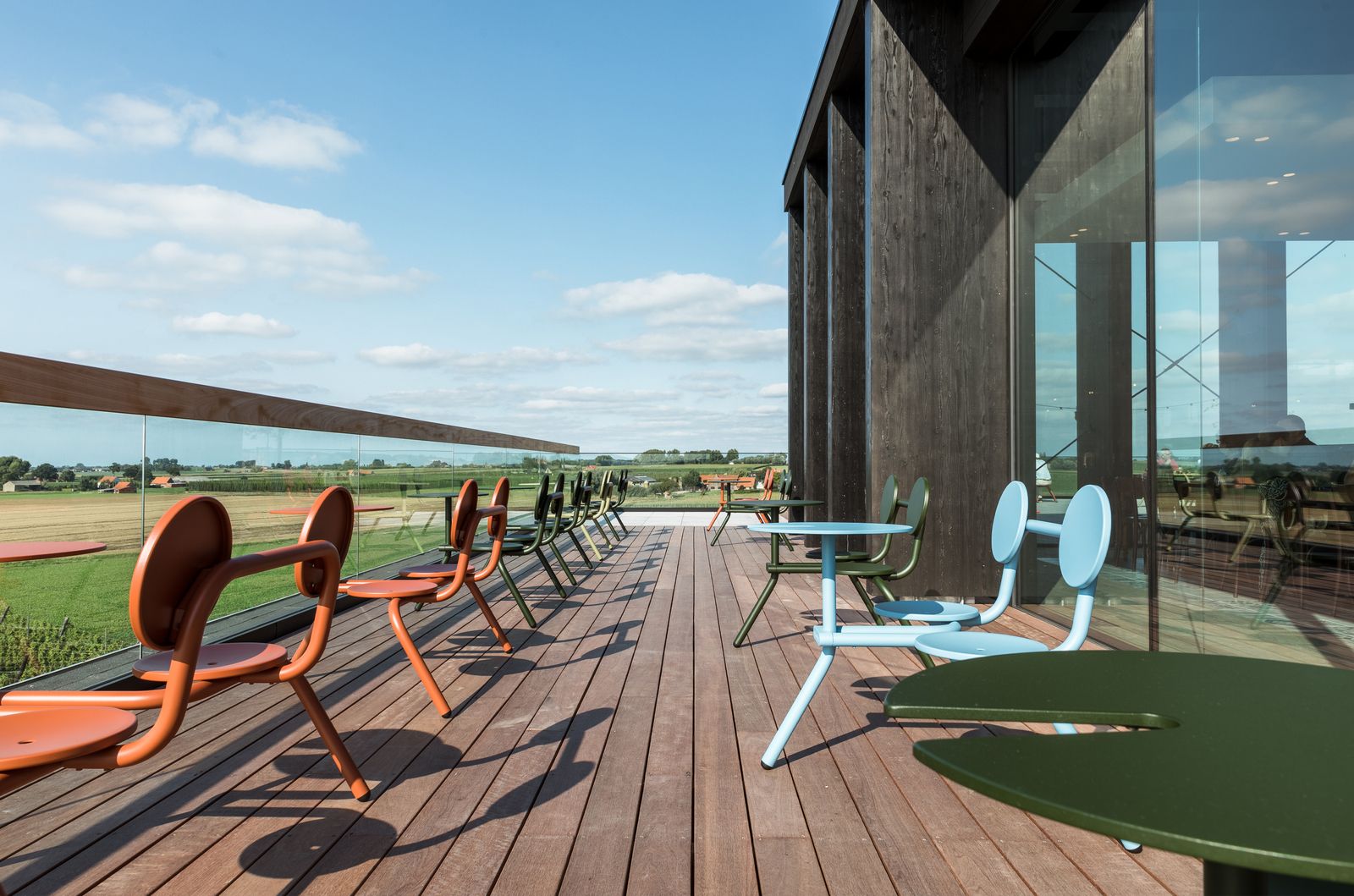 In the middle of the Flemish fields a beautiful building rises: the new visitor center of Brewery St. Bernardus. On the top floor, you can find Bar Bernard, a spectacular rooftop bar. Designed in sophisticated style, the interior and exterior seating arrangements are more than just seating options - they create intimacy, make clever use of space, and are conversation starters in their own right.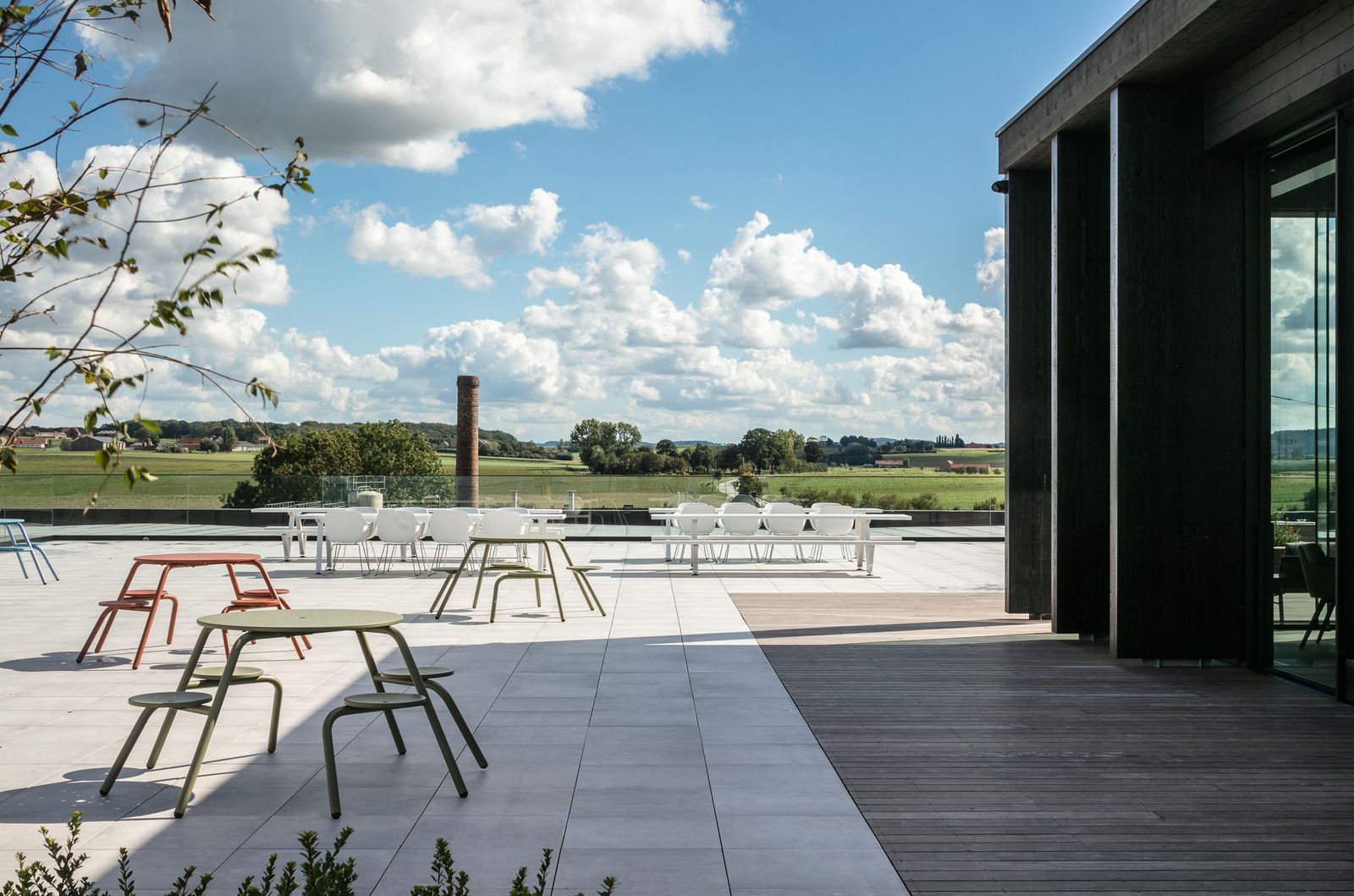 The rooftop terrace offers a 360-degree view of the hop fields, the Westhoek and France. Since it offers seating for 180 people, having durable and maintenance-friendly furniture was key.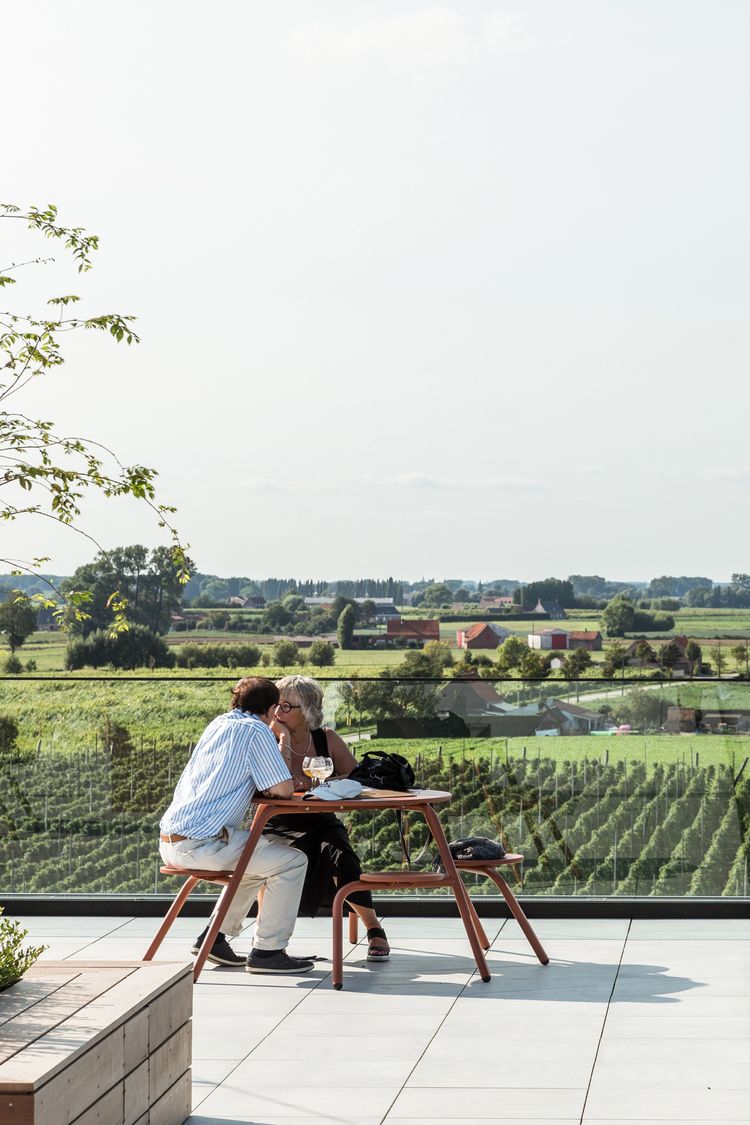 Marina & Captain's Chair
The all-white Marinas provide room for a grand gathering. Chairs and benches are combined so that every visitor can find a seat to their liking.
The Captain's chair is the most comfortable and ergonomic outdoor chair due to its wide, shell shape and armrests. Because of its unique form, the rain will be evacuated through the ventilation hole, which keeps the seat (and your buttocks) dry and clean at all times.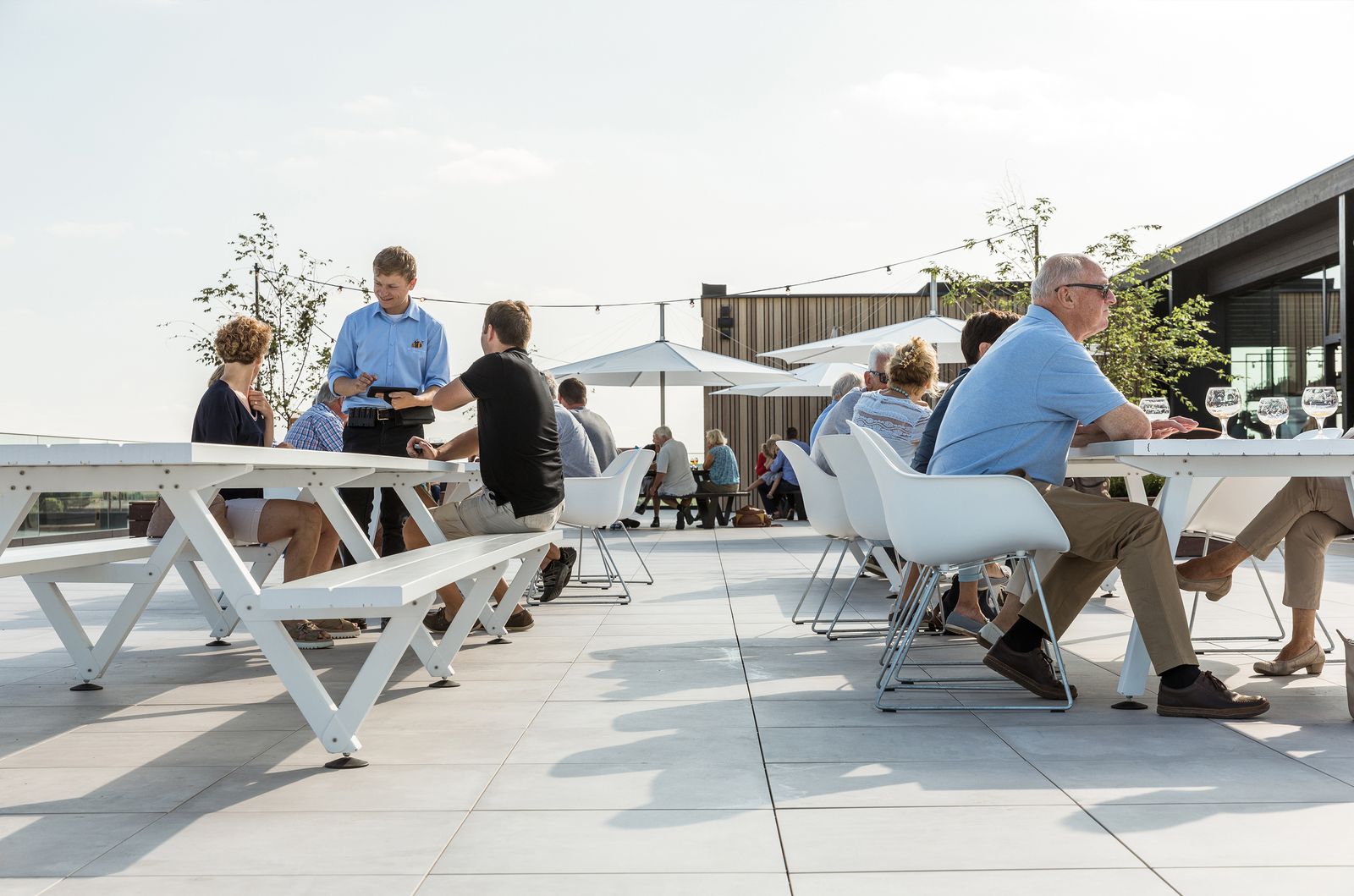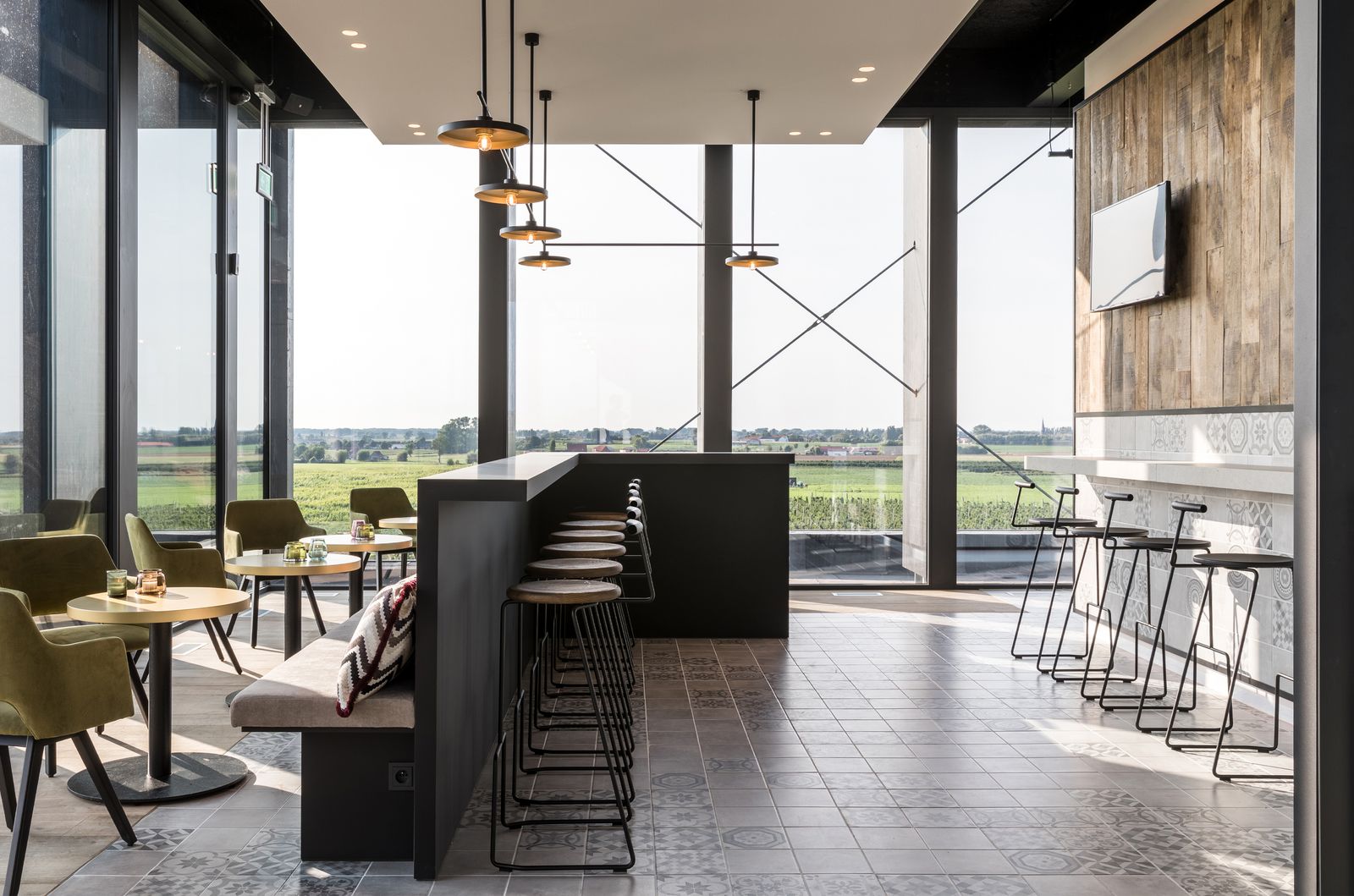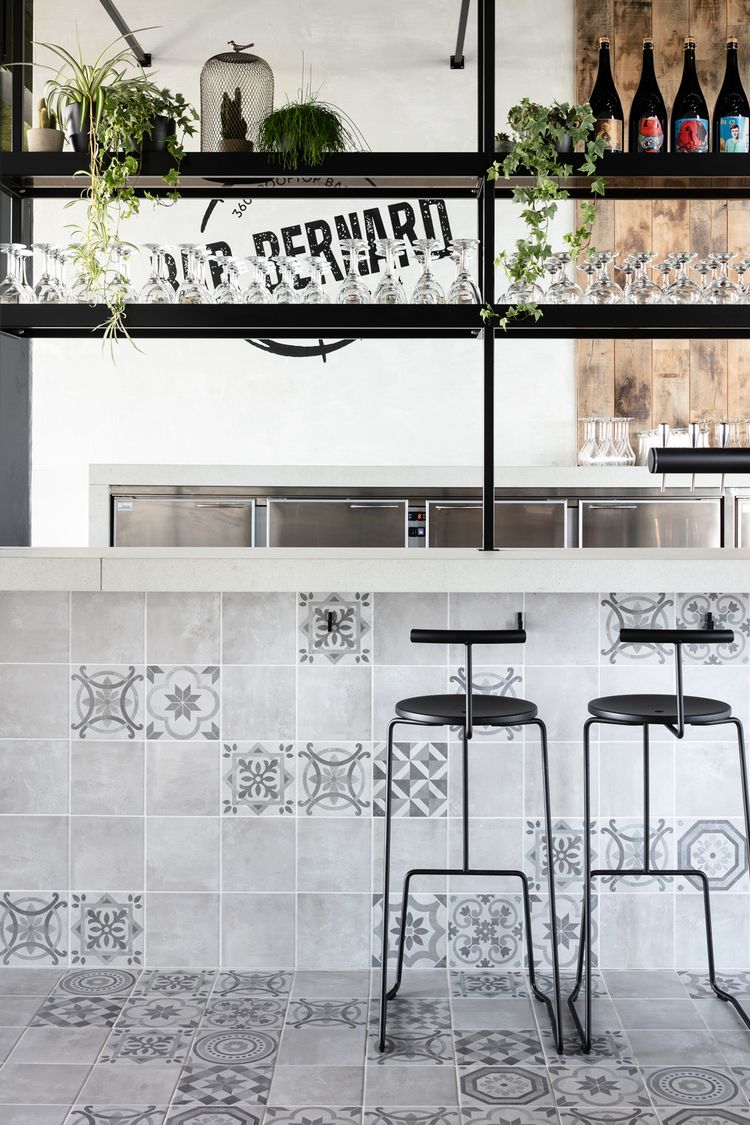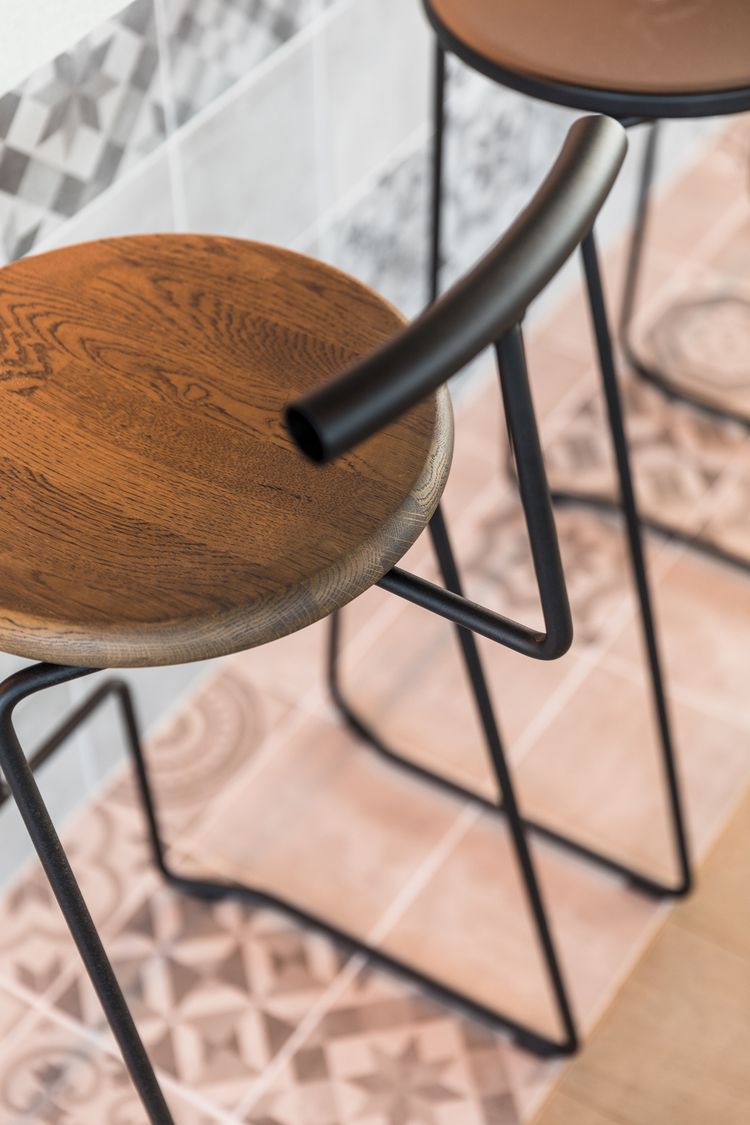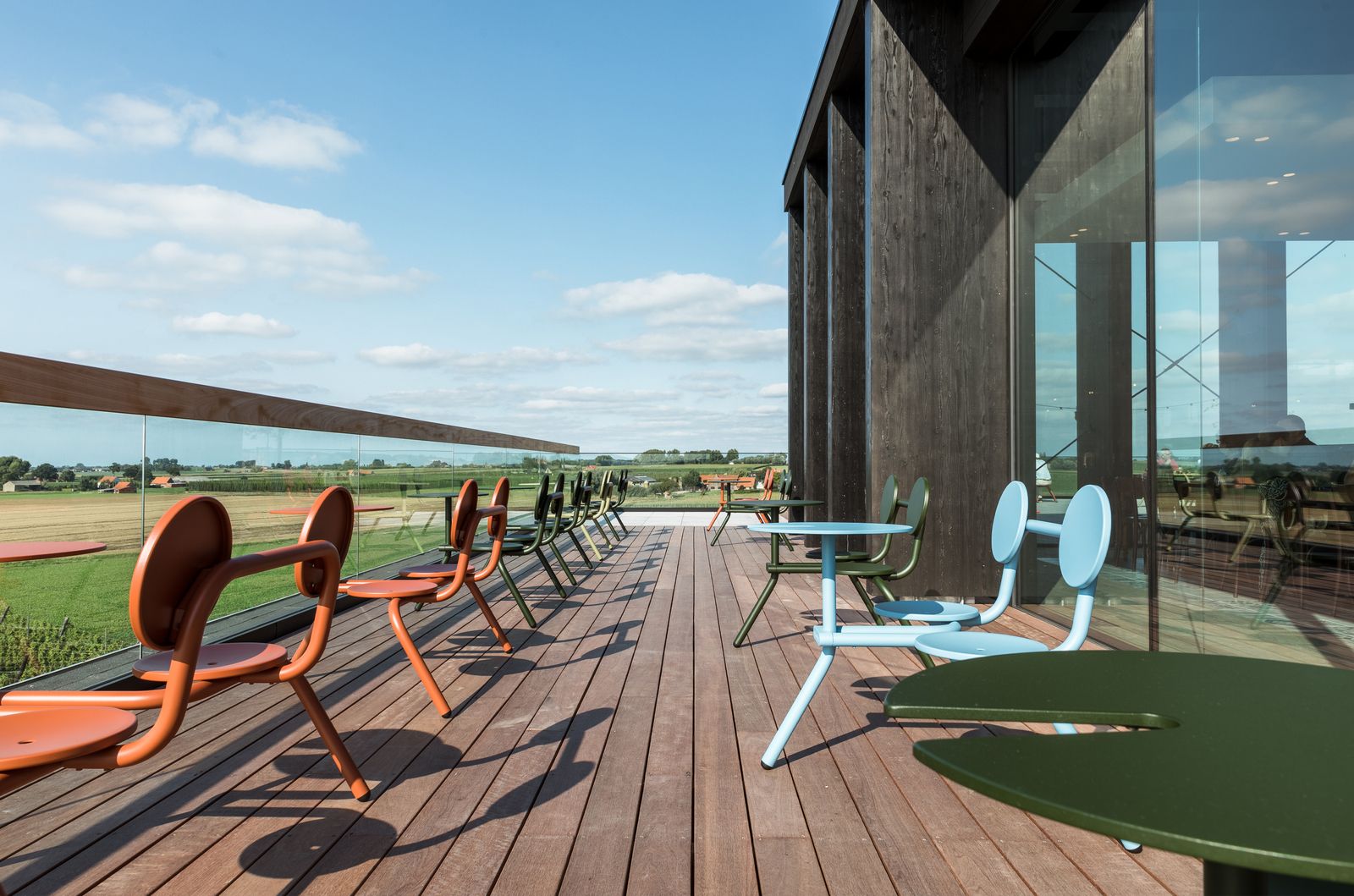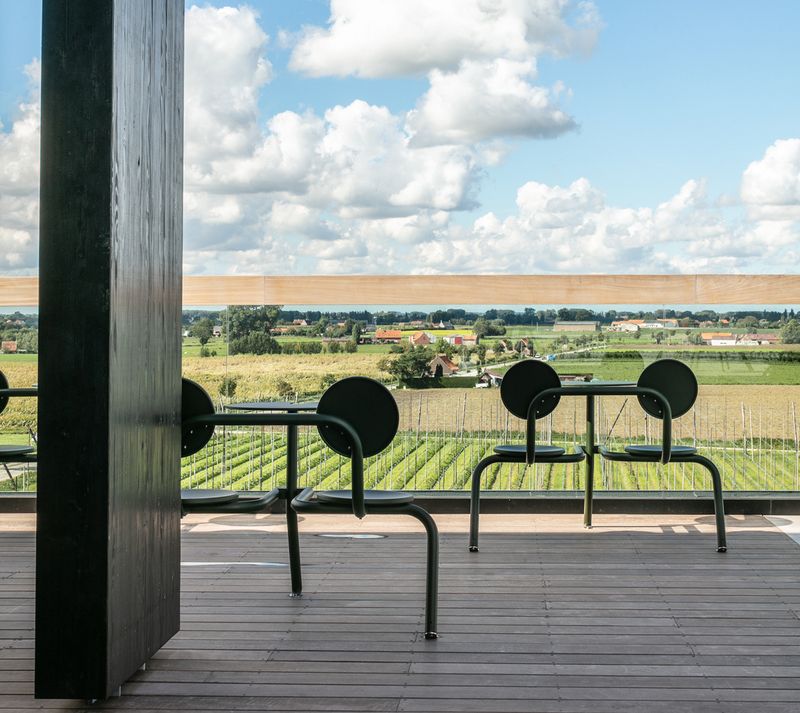 Bistroo
The Bistroos are installed right behind the panoramic windows where people can sit side-by-side while they enjoy the views. The colors copper brown, reed green and light blue were not chosen by accident; they are a reflection of the surrounding landscape. The compact Virus picnic tables offer 2 extra seating places and fill the space in a playful way.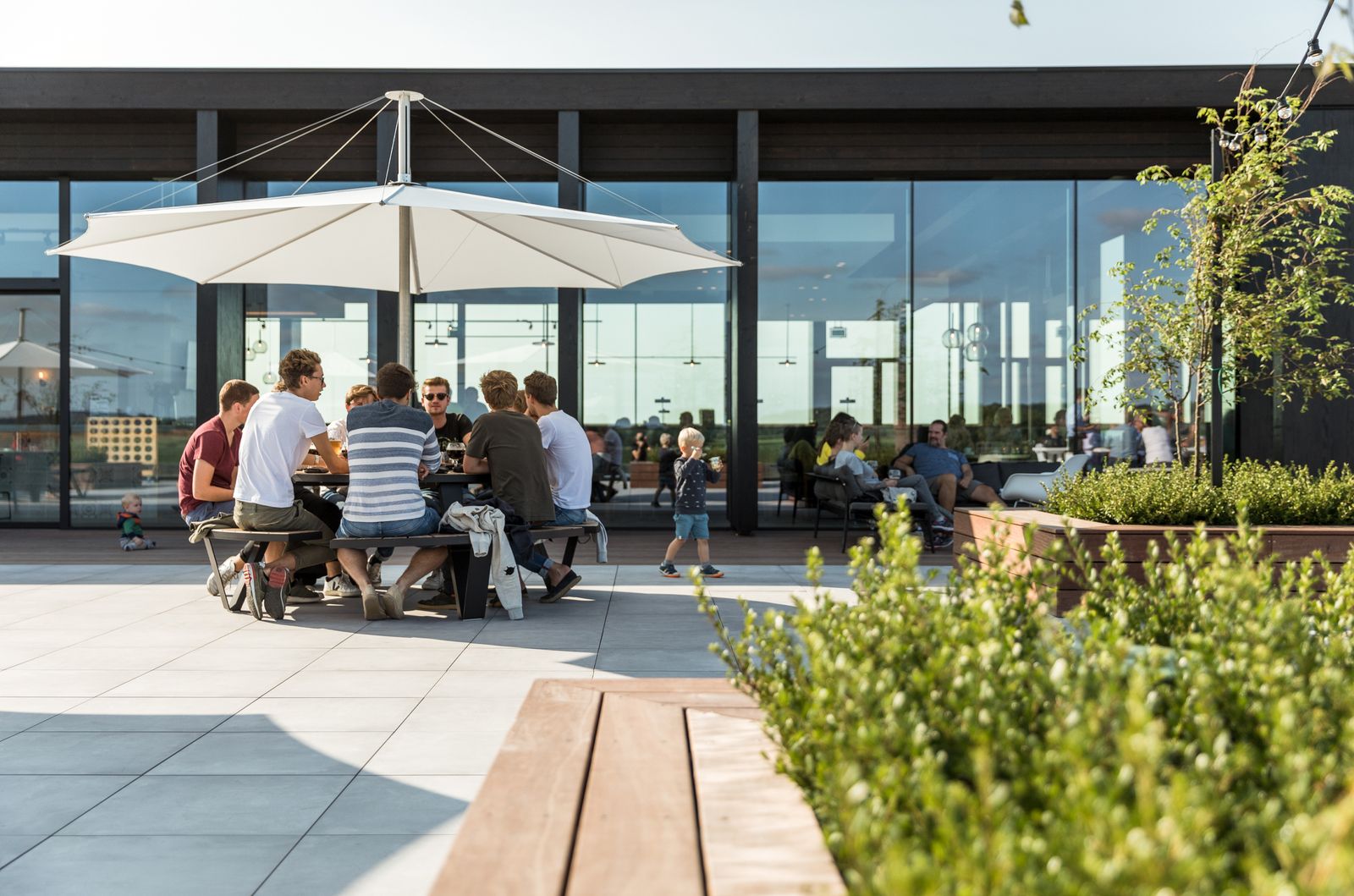 The black Pantagruel picnic tables are combined with Inumbra parasols to create a shady dining area. The tables contain a Lazy Susan – a central revolving tray – which is the perfect tool for food sharing. No need to be a "Negative Nancy" or "Debbie Downer" just pick and choose your favorite dish by giving the Lazy Susan a push.

The black-structured, powder-coated steel looks stunning in combination with the dark Hellwood slats. Did you know the Hellwood has been through purgatory to make it extremely durable and strong? Therefore it's the perfect choice for a hospitality project like this one.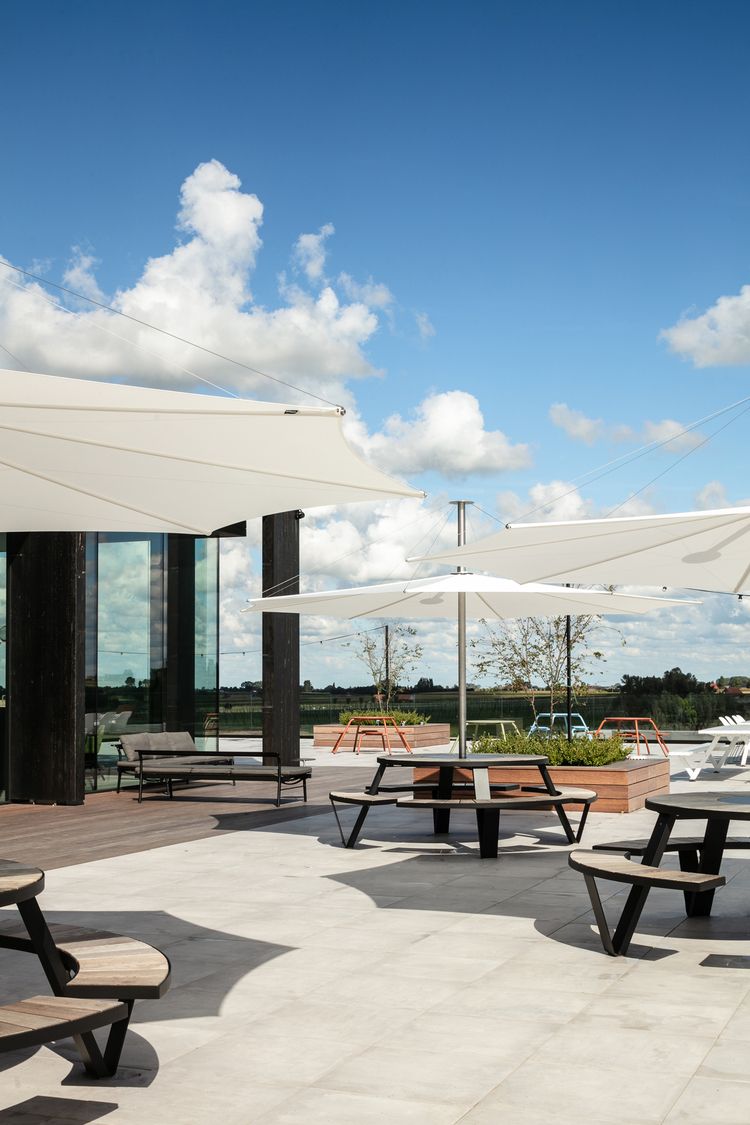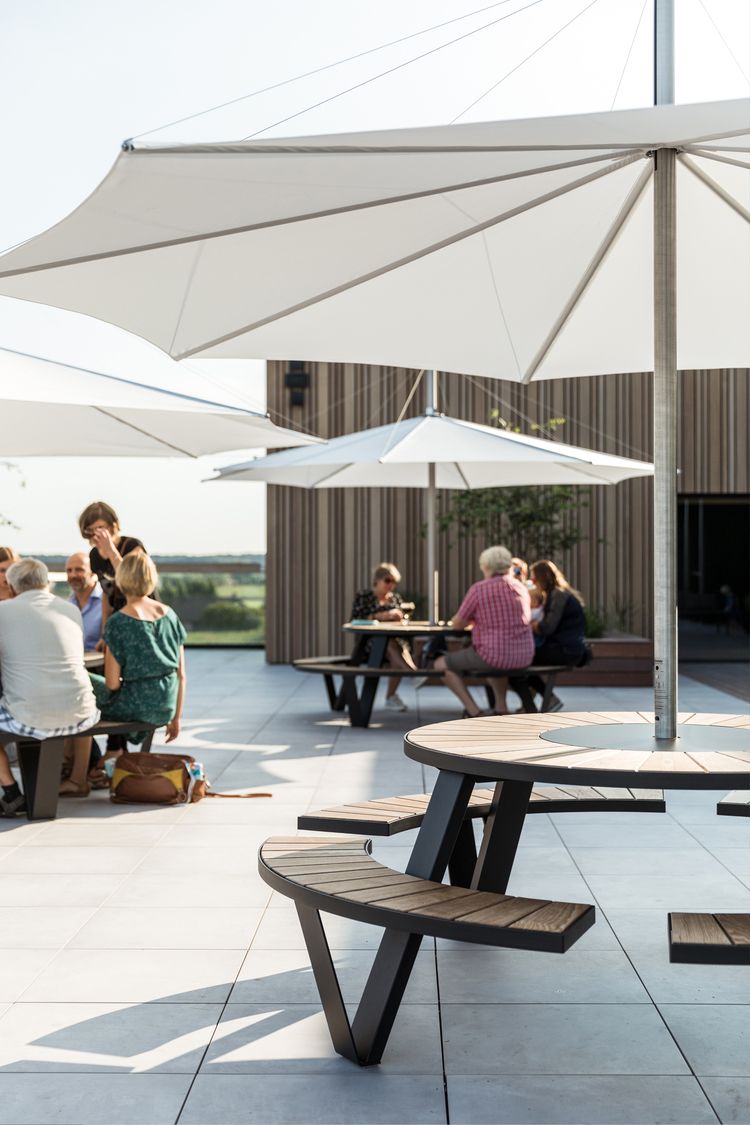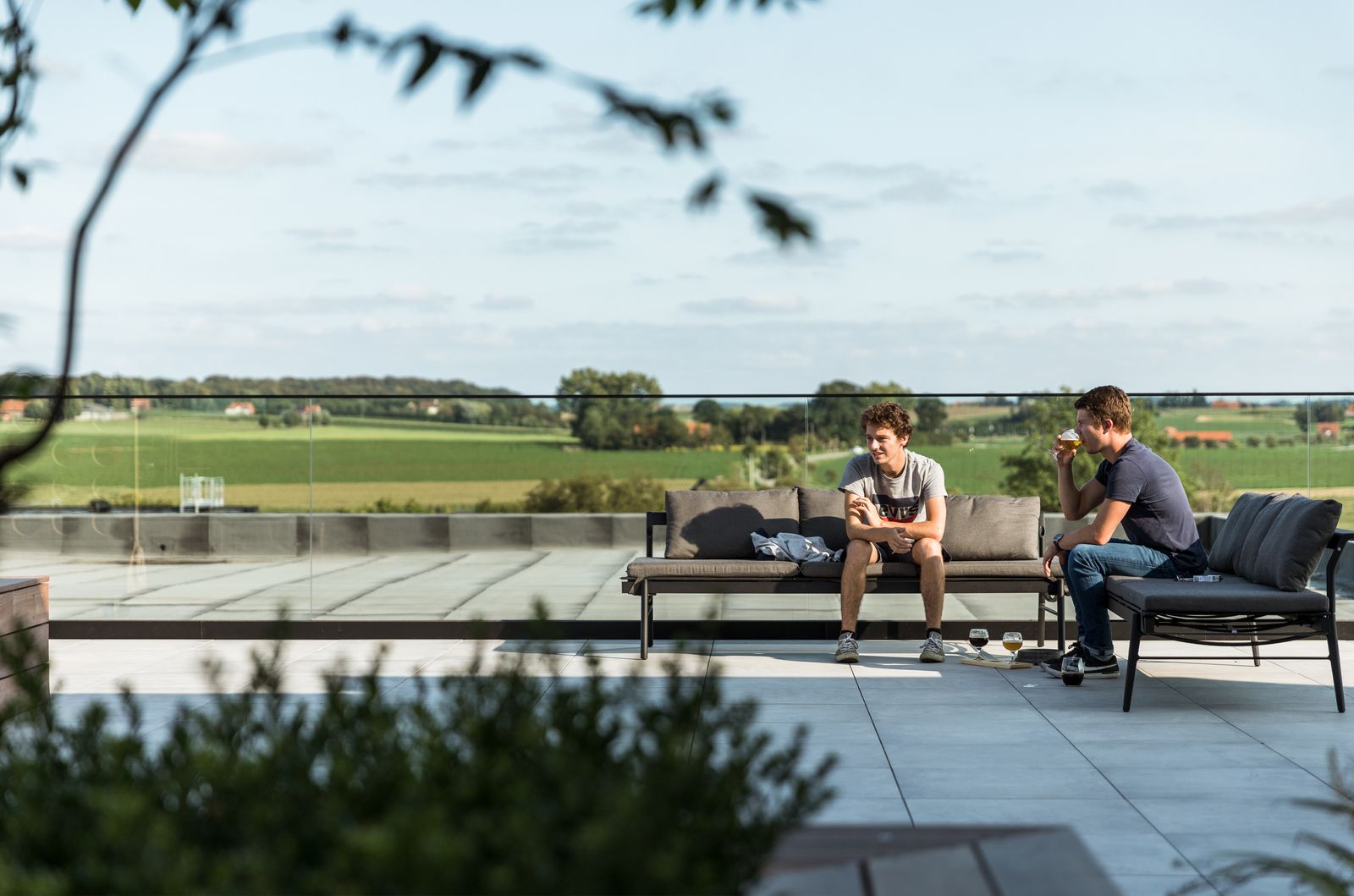 Pictures by Skinn & Cafeine
Architect Marie Lecluyse (Ontwerp- en Architectenbureau Lecluyse)